North Pointe Apartments - Apartment Living in Colorado Springs, CO
About
Welcome to
North Pointe Apartments
5805 Delmonico Drive
Colorado Springs
,
CO
80919
Office Hours
Monday - Friday 10:00 AM - 6:00 PM
Saturday 10:00 AM - 4:00 PM
Sunday Closed
View our Floor plans & Availability
Available in February - Look no further than North Pointe Apartments in Colorado Springs, CO, for fabulous apartment home living! Our community is in a great location with your favorite entertainment hot spots, restaurants, schools, and shopping nearby. Play a few holes of golf at the Pine Creek Golf Club, or take delight at the Garden of the Gods Campground. We're surrounded by incredible views with everything you need within reach.
North Pointe Apartments has pet-friendly studio, one, and two-bedroom apartment for rent with features that are sure to please. Our spacious floor plans include air conditioning, tile floors, and an all-electric kitchen with a dishwasher and refrigerator. Furnished apartments are also available. We bring you classic apartment living at its best!
When you step outside your apartment, you can experience our numerous amenities, designed to help you live life to the fullest. Enjoy the ease of elevator access, guest parking, and the convenience of on-call maintenance. A shimmering swimming pool, soothing spa, sports lounge, game zone, and clubhouse are also available for your enjoyment. Your future home awaits. Schedule a tour today!
Floor Plans
0 Bedroom Floor Plan
Availability for S1
Sorry there is currently no availability for S1 Furnished
Availability for S2
1 Bedroom Floor Plan
Availability for A1
Sorry there is currently no availability for A1 Furnished
2 Bedroom Floor Plan
Availability for B1
Show Unit Location
Select a floor plan or bedroom count to view those units on the overhead view on the site map. If you need assistance finding a unit in a specific location please call us at 719-624-4633 TTY: 711.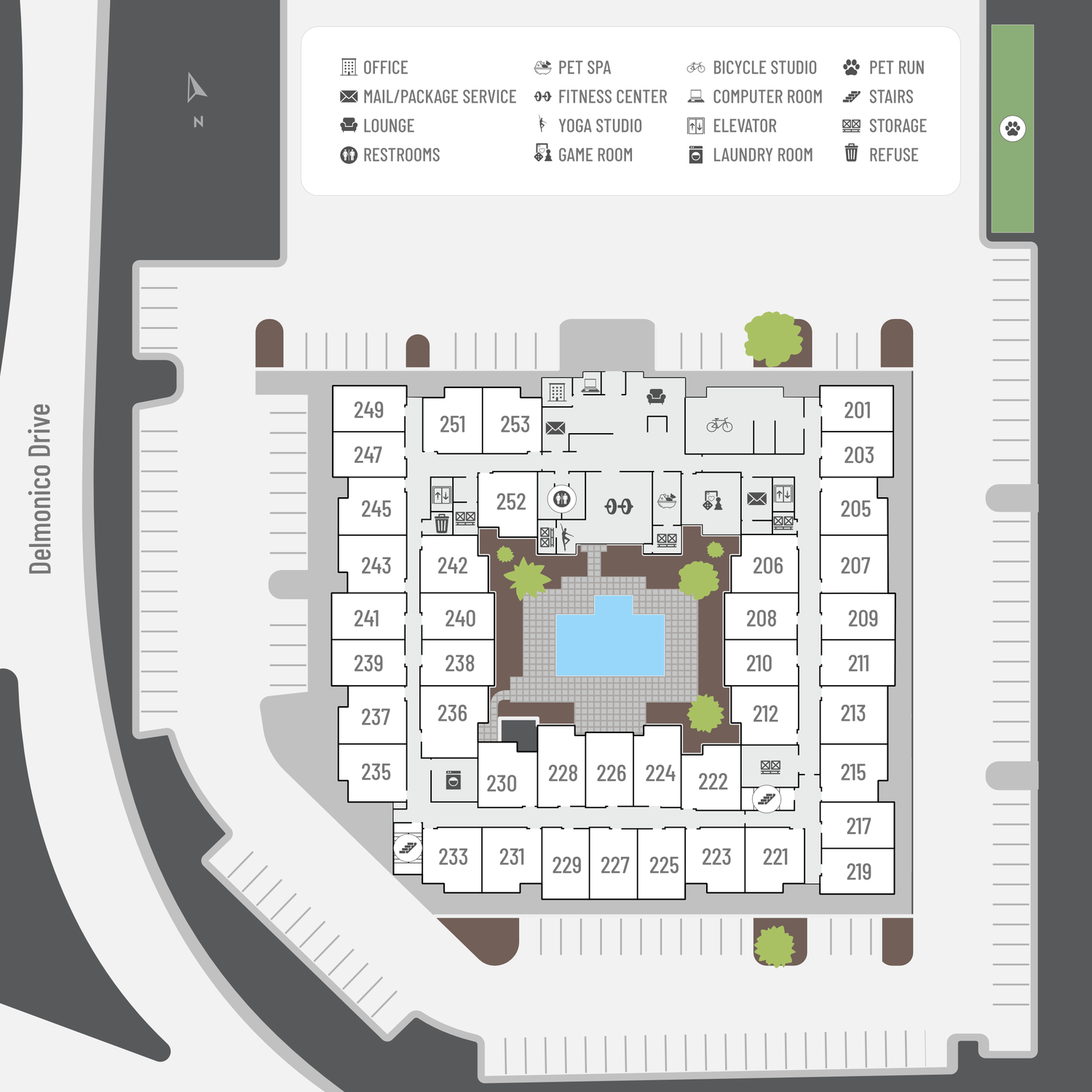 Unit: 207
1 Bed, 1 Bath
Availability:

Now

Rent:$1599
Square Feet:446
Floor Plan:

A1
Unit: 351
1 Bed, 1 Bath
Availability:

Now

Rent:$1279
Square Feet:446
Floor Plan:

A1
Unit: 358
1 Bed, 1 Bath
Availability:

Now

Rent:$1289
Square Feet:446
Floor Plan:

A1
Unit: 330
1 Bed, 1 Bath
Availability:

Now

Rent:$1289
Square Feet:446
Floor Plan:

A1
Unit: 305
1 Bed, 1 Bath
Availability:

Now

Rent:$1279
Square Feet:446
Floor Plan:

A1
Unit: 312
1 Bed, 1 Bath
Availability:

Now

Rent:$1289
Square Feet:446
Floor Plan:

A1
Unit: 349
1 Bed, 1 Bath
Availability:

Now

Rent:$1279
Square Feet:446
Floor Plan:

A1
Unit: 350
1 Bed, 1 Bath
Availability:

Now

Rent:$1239
Square Feet:446
Floor Plan:

A1
Unit: 315
1 Bed, 1 Bath
Availability:

Now

Rent:$1649
Square Feet:446
Floor Plan:

A1
Unit: 253
1 Bed, 1 Bath
Availability:

Now

Rent:$1179
Square Feet:446
Floor Plan:

A1
Unit: 213
1 Bed, 1 Bath
Availability:

Now

Rent:$1599
Square Feet:446
Floor Plan:

A1
Unit: 205
1 Bed, 1 Bath
Availability:

Now

Rent:$1599
Square Feet:446
Floor Plan:

A1
Unit: 331
1 Bed, 1 Bath
Availability:

Now

Rent:$1304
Square Feet:446
Floor Plan:

A1
Unit: 340
1 Bed, 1 Bath
Availability:

Now

Rent:$1289
Square Feet:446
Floor Plan:

A1
Unit: 336
1 Bed, 1 Bath
Availability:

Now

Rent:$1289
Square Feet:446
Floor Plan:

A1
Unit: 322
1 Bed, 1 Bath
Availability:

Now

Rent:$1289
Square Feet:446
Floor Plan:

A1
Unit: 359
1 Bed, 1 Bath
Availability:

Now

Rent:$1279
Square Feet:446
Floor Plan:

A1
Unit: 341
1 Bed, 1 Bath
Availability:

Now

Rent:$1314
Square Feet:446
Floor Plan:

A1
Unit: 333
1 Bed, 1 Bath
Availability:

Now

Rent:$1304
Square Feet:446
Floor Plan:

A1
Unit: 343
1 Bed, 1 Bath
Availability:

Now

Rent:$1314
Square Feet:446
Floor Plan:

A1
Unit: 133
1 Bed, 1 Bath
Availability:

Now

Rent:$1599
Square Feet:446
Floor Plan:

A1
Unit: 129
1 Bed, 1 Bath
Availability:

Now

Rent:$1229
Square Feet:446
Floor Plan:

A1
Unit: 140
1 Bed, 1 Bath
Availability:

Now

Rent:$1264
Square Feet:446
Floor Plan:

A1
Unit: 139
1 Bed, 1 Bath
Availability:

Now

Rent:$1599
Square Feet:446
Floor Plan:

A1
Unit: 132
1 Bed, 1 Bath
Availability:

Now

Rent:$1239
Square Feet:446
Floor Plan:

A1
Unit: 128
1 Bed, 1 Bath
Availability:

Now

Rent:$1229
Square Feet:446
Floor Plan:

A1
Unit: 138
1 Bed, 1 Bath
Availability:

2023-06-16

Rent:$1239
Square Feet:446
Floor Plan:

A1
Unit: 119
1 Bed, 1 Bath
Availability:

2023-06-16

Rent:$1239
Square Feet:446
Floor Plan:

A1
Unit: 109
1 Bed, 1 Bath
Availability:

2023-06-16

Rent:$1599
Square Feet:446
Floor Plan:

A1
Unit: 131
1 Bed, 1 Bath
Availability:

2023-06-16

Rent:$1229
Square Feet:446
Floor Plan:

A1
Unit: 141
1 Bed, 1 Bath
Availability:

2023-06-16

Rent:$1609
Square Feet:446
Floor Plan:

A1
Unit: 102
1 Bed, 1 Bath
Availability:

2023-06-16

Rent:$1239
Square Feet:446
Floor Plan:

A1
Unit: 101
1 Bed, 1 Bath
Availability:

2023-06-16

Rent:$1229
Square Feet:446
Floor Plan:

A1
Unit: 144
1 Bed, 1 Bath
Availability:

2023-06-16

Rent:$1239
Square Feet:446
Floor Plan:

A1
Unit: 111
1 Bed, 1 Bath
Availability:

2023-06-16

Rent:$1229
Square Feet:446
Floor Plan:

A1
Unit: 117
1 Bed, 1 Bath
Availability:

2023-06-16

Rent:$1229
Square Feet:446
Floor Plan:

A1
Unit: 127
1 Bed, 1 Bath
Availability:

2023-06-16

Rent:$1239
Square Feet:446
Floor Plan:

A1
Unit: 120
1 Bed, 1 Bath
Availability:

2023-06-16

Rent:$1229
Square Feet:446
Floor Plan:

A1
Unit: 103
1 Bed, 1 Bath
Availability:

2023-06-16

Rent:$1599
Square Feet:446
Floor Plan:

A1
Unit: 108
1 Bed, 1 Bath
Availability:

2023-06-16

Rent:$1239
Square Feet:446
Floor Plan:

A1
Unit: 338
2 Bed, 2 Bath
Availability:

Now

Rent:$1810
Square Feet:738
Floor Plan:

B1
Unit: 339
2 Bed, 2 Bath
Availability:

2023-06-16

Rent:$1835
Square Feet:738
Floor Plan:

B1
Unit: 211
0 Bed, 1 Bath
Availability:

Now

Rent:$1549
Square Feet:411
Floor Plan:

S1
Unit: 217
0 Bed, 1 Bath
Availability:

Now

Rent:$1549
Square Feet:411
Floor Plan:

S1
Unit: 317
0 Bed, 1 Bath
Availability:

Now

Rent:$1599
Square Feet:411
Floor Plan:

S1
Unit: 311
0 Bed, 1 Bath
Availability:

Now

Rent:$1599
Square Feet:411
Floor Plan:

S1
Unit: 319
0 Bed, 1 Bath
Availability:

Now

Rent:$1599
Square Feet:411
Floor Plan:

S1
Unit: 209
0 Bed, 1 Bath
Availability:

Now

Rent:$1549
Square Feet:411
Floor Plan:

S1
Unit: 301
0 Bed, 1 Bath
Availability:

Now

Rent:$1549
Square Feet:411
Floor Plan:

S1
Unit: 327
0 Bed, 1 Bath
Availability:

Now

Rent:$1224
Square Feet:411
Floor Plan:

S1
Unit: 308
0 Bed, 1 Bath
Availability:

Now

Rent:$1209
Square Feet:411
Floor Plan:

S1
Unit: 134
0 Bed, 1 Bath
Availability:

Now

Rent:$1159
Square Feet:411
Floor Plan:

S1
Unit: 345
0 Bed, 1 Bath
Availability:

Now

Rent:$1234
Square Feet:411
Floor Plan:

S1
Unit: 353
0 Bed, 1 Bath
Availability:

Now

Rent:$1149
Square Feet:411
Floor Plan:

S1
Unit: 354
0 Bed, 1 Bath
Availability:

Now

Rent:$1209
Square Feet:411
Floor Plan:

S1
Unit: 126
0 Bed, 1 Bath
Availability:

Now

Rent:$1149
Square Feet:411
Floor Plan:

S1
Unit: 124
0 Bed, 1 Bath
Availability:

Now

Rent:$1149
Square Feet:411
Floor Plan:

S1
Unit: 106
0 Bed, 1 Bath
Availability:

2023-06-16

Rent:$1159
Square Feet:411
Floor Plan:

S1
Unit: 135
0 Bed, 1 Bath
Availability:

2023-06-16

Rent:$1149
Square Feet:411
Floor Plan:

S1
Unit: 122
0 Bed, 1 Bath
Availability:

2023-06-16

Rent:$1149
Square Feet:411
Floor Plan:

S1
Unit: 113
0 Bed, 1 Bath
Availability:

2023-06-16

Rent:$1149
Square Feet:411
Floor Plan:

S1
Unit: 107
0 Bed, 1 Bath
Availability:

2023-06-16

Rent:$1549
Square Feet:411
Floor Plan:

S1
Unit: 105
0 Bed, 1 Bath
Availability:

2023-06-16

Rent:$1549
Square Feet:411
Floor Plan:

S1
Unit: 123
0 Bed, 1 Bath
Availability:

2023-06-16

Rent:$1159
Square Feet:411
Floor Plan:

S1
Unit: 137
0 Bed, 1 Bath
Availability:

2023-06-16

Rent:$1184
Square Feet:411
Floor Plan:

S1
Unit: 104
0 Bed, 1 Bath
Availability:

2023-06-16

Rent:$1159
Square Feet:411
Floor Plan:

S1
Unit: 136
0 Bed, 1 Bath
Availability:

2023-06-16

Rent:$1159
Square Feet:411
Floor Plan:

S1
Unit: 208
0 Bed, 1 Bath
Availability:

2023-07-01

Rent:$1159
Square Feet:411
Floor Plan:

S1
Unit: 356
0 Bed, 1 Bath
Availability:

Now

Rent:$1259
Square Feet:442
Floor Plan:

S2
Unit: 352
0 Bed, 1 Bath
Availability:

Now

Rent:$1259
Square Feet:442
Floor Plan:

S2
Unit: 328
0 Bed, 1 Bath
Availability:

Now

Rent:$1209
Square Feet:442
Floor Plan:

S2
Unit: 324
0 Bed, 1 Bath
Availability:

Now

Rent:$1259
Square Feet:442
Floor Plan:

S2
Unit: 121
0 Bed, 1 Bath
Availability:

Now

Rent:$1209
Square Feet:442
Floor Plan:

S2
Unit: 142
0 Bed, 1 Bath
Availability:

2023-06-16

Rent:$1209
Square Feet:442
Floor Plan:

S2
Unit: 125
0 Bed, 1 Bath
Availability:

2023-06-16

Rent:$1209
Square Feet:442
Floor Plan:

S2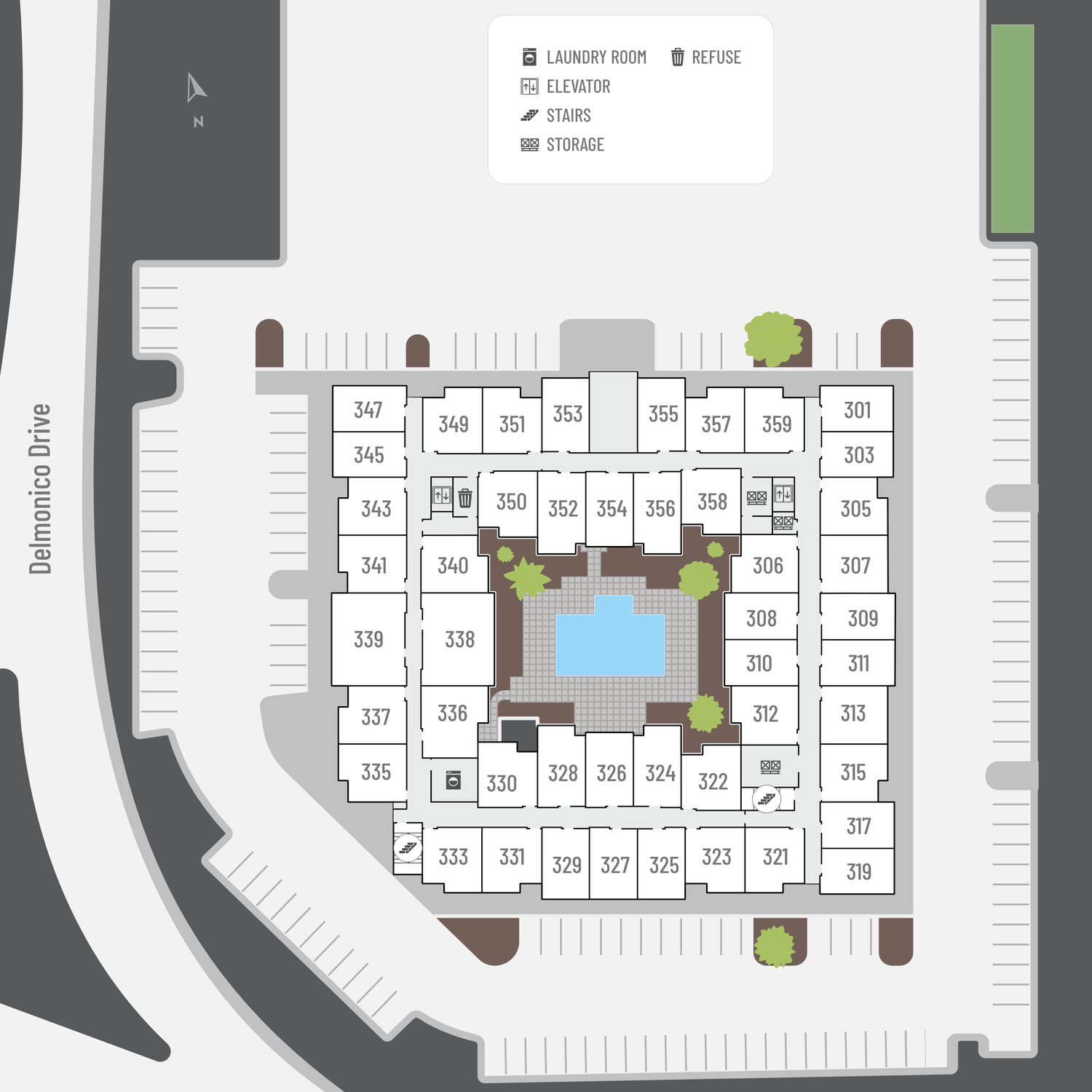 Unit: 207
1 Bed, 1 Bath
Availability:

Now

Rent:$1599
Square Feet:446
Floor Plan:

A1
Unit: 351
1 Bed, 1 Bath
Availability:

Now

Rent:$1279
Square Feet:446
Floor Plan:

A1
Unit: 358
1 Bed, 1 Bath
Availability:

Now

Rent:$1289
Square Feet:446
Floor Plan:

A1
Unit: 330
1 Bed, 1 Bath
Availability:

Now

Rent:$1289
Square Feet:446
Floor Plan:

A1
Unit: 305
1 Bed, 1 Bath
Availability:

Now

Rent:$1279
Square Feet:446
Floor Plan:

A1
Unit: 312
1 Bed, 1 Bath
Availability:

Now

Rent:$1289
Square Feet:446
Floor Plan:

A1
Unit: 349
1 Bed, 1 Bath
Availability:

Now

Rent:$1279
Square Feet:446
Floor Plan:

A1
Unit: 350
1 Bed, 1 Bath
Availability:

Now

Rent:$1239
Square Feet:446
Floor Plan:

A1
Unit: 315
1 Bed, 1 Bath
Availability:

Now

Rent:$1649
Square Feet:446
Floor Plan:

A1
Unit: 253
1 Bed, 1 Bath
Availability:

Now

Rent:$1179
Square Feet:446
Floor Plan:

A1
Unit: 213
1 Bed, 1 Bath
Availability:

Now

Rent:$1599
Square Feet:446
Floor Plan:

A1
Unit: 205
1 Bed, 1 Bath
Availability:

Now

Rent:$1599
Square Feet:446
Floor Plan:

A1
Unit: 331
1 Bed, 1 Bath
Availability:

Now

Rent:$1304
Square Feet:446
Floor Plan:

A1
Unit: 340
1 Bed, 1 Bath
Availability:

Now

Rent:$1289
Square Feet:446
Floor Plan:

A1
Unit: 336
1 Bed, 1 Bath
Availability:

Now

Rent:$1289
Square Feet:446
Floor Plan:

A1
Unit: 322
1 Bed, 1 Bath
Availability:

Now

Rent:$1289
Square Feet:446
Floor Plan:

A1
Unit: 359
1 Bed, 1 Bath
Availability:

Now

Rent:$1279
Square Feet:446
Floor Plan:

A1
Unit: 341
1 Bed, 1 Bath
Availability:

Now

Rent:$1314
Square Feet:446
Floor Plan:

A1
Unit: 333
1 Bed, 1 Bath
Availability:

Now

Rent:$1304
Square Feet:446
Floor Plan:

A1
Unit: 343
1 Bed, 1 Bath
Availability:

Now

Rent:$1314
Square Feet:446
Floor Plan:

A1
Unit: 133
1 Bed, 1 Bath
Availability:

Now

Rent:$1599
Square Feet:446
Floor Plan:

A1
Unit: 129
1 Bed, 1 Bath
Availability:

Now

Rent:$1229
Square Feet:446
Floor Plan:

A1
Unit: 140
1 Bed, 1 Bath
Availability:

Now

Rent:$1264
Square Feet:446
Floor Plan:

A1
Unit: 139
1 Bed, 1 Bath
Availability:

Now

Rent:$1599
Square Feet:446
Floor Plan:

A1
Unit: 132
1 Bed, 1 Bath
Availability:

Now

Rent:$1239
Square Feet:446
Floor Plan:

A1
Unit: 128
1 Bed, 1 Bath
Availability:

Now

Rent:$1229
Square Feet:446
Floor Plan:

A1
Unit: 138
1 Bed, 1 Bath
Availability:

2023-06-16

Rent:$1239
Square Feet:446
Floor Plan:

A1
Unit: 119
1 Bed, 1 Bath
Availability:

2023-06-16

Rent:$1239
Square Feet:446
Floor Plan:

A1
Unit: 109
1 Bed, 1 Bath
Availability:

2023-06-16

Rent:$1599
Square Feet:446
Floor Plan:

A1
Unit: 131
1 Bed, 1 Bath
Availability:

2023-06-16

Rent:$1229
Square Feet:446
Floor Plan:

A1
Unit: 141
1 Bed, 1 Bath
Availability:

2023-06-16

Rent:$1609
Square Feet:446
Floor Plan:

A1
Unit: 102
1 Bed, 1 Bath
Availability:

2023-06-16

Rent:$1239
Square Feet:446
Floor Plan:

A1
Unit: 101
1 Bed, 1 Bath
Availability:

2023-06-16

Rent:$1229
Square Feet:446
Floor Plan:

A1
Unit: 144
1 Bed, 1 Bath
Availability:

2023-06-16

Rent:$1239
Square Feet:446
Floor Plan:

A1
Unit: 111
1 Bed, 1 Bath
Availability:

2023-06-16

Rent:$1229
Square Feet:446
Floor Plan:

A1
Unit: 117
1 Bed, 1 Bath
Availability:

2023-06-16

Rent:$1229
Square Feet:446
Floor Plan:

A1
Unit: 127
1 Bed, 1 Bath
Availability:

2023-06-16

Rent:$1239
Square Feet:446
Floor Plan:

A1
Unit: 120
1 Bed, 1 Bath
Availability:

2023-06-16

Rent:$1229
Square Feet:446
Floor Plan:

A1
Unit: 103
1 Bed, 1 Bath
Availability:

2023-06-16

Rent:$1599
Square Feet:446
Floor Plan:

A1
Unit: 108
1 Bed, 1 Bath
Availability:

2023-06-16

Rent:$1239
Square Feet:446
Floor Plan:

A1
Unit: 338
2 Bed, 2 Bath
Availability:

Now

Rent:$1810
Square Feet:738
Floor Plan:

B1
Unit: 339
2 Bed, 2 Bath
Availability:

2023-06-16

Rent:$1835
Square Feet:738
Floor Plan:

B1
Unit: 211
0 Bed, 1 Bath
Availability:

Now

Rent:$1549
Square Feet:411
Floor Plan:

S1
Unit: 217
0 Bed, 1 Bath
Availability:

Now

Rent:$1549
Square Feet:411
Floor Plan:

S1
Unit: 317
0 Bed, 1 Bath
Availability:

Now

Rent:$1599
Square Feet:411
Floor Plan:

S1
Unit: 311
0 Bed, 1 Bath
Availability:

Now

Rent:$1599
Square Feet:411
Floor Plan:

S1
Unit: 319
0 Bed, 1 Bath
Availability:

Now

Rent:$1599
Square Feet:411
Floor Plan:

S1
Unit: 209
0 Bed, 1 Bath
Availability:

Now

Rent:$1549
Square Feet:411
Floor Plan:

S1
Unit: 301
0 Bed, 1 Bath
Availability:

Now

Rent:$1549
Square Feet:411
Floor Plan:

S1
Unit: 327
0 Bed, 1 Bath
Availability:

Now

Rent:$1224
Square Feet:411
Floor Plan:

S1
Unit: 308
0 Bed, 1 Bath
Availability:

Now

Rent:$1209
Square Feet:411
Floor Plan:

S1
Unit: 134
0 Bed, 1 Bath
Availability:

Now

Rent:$1159
Square Feet:411
Floor Plan:

S1
Unit: 345
0 Bed, 1 Bath
Availability:

Now

Rent:$1234
Square Feet:411
Floor Plan:

S1
Unit: 353
0 Bed, 1 Bath
Availability:

Now

Rent:$1149
Square Feet:411
Floor Plan:

S1
Unit: 354
0 Bed, 1 Bath
Availability:

Now

Rent:$1209
Square Feet:411
Floor Plan:

S1
Unit: 126
0 Bed, 1 Bath
Availability:

Now

Rent:$1149
Square Feet:411
Floor Plan:

S1
Unit: 124
0 Bed, 1 Bath
Availability:

Now

Rent:$1149
Square Feet:411
Floor Plan:

S1
Unit: 106
0 Bed, 1 Bath
Availability:

2023-06-16

Rent:$1159
Square Feet:411
Floor Plan:

S1
Unit: 135
0 Bed, 1 Bath
Availability:

2023-06-16

Rent:$1149
Square Feet:411
Floor Plan:

S1
Unit: 122
0 Bed, 1 Bath
Availability:

2023-06-16

Rent:$1149
Square Feet:411
Floor Plan:

S1
Unit: 113
0 Bed, 1 Bath
Availability:

2023-06-16

Rent:$1149
Square Feet:411
Floor Plan:

S1
Unit: 107
0 Bed, 1 Bath
Availability:

2023-06-16

Rent:$1549
Square Feet:411
Floor Plan:

S1
Unit: 105
0 Bed, 1 Bath
Availability:

2023-06-16

Rent:$1549
Square Feet:411
Floor Plan:

S1
Unit: 123
0 Bed, 1 Bath
Availability:

2023-06-16

Rent:$1159
Square Feet:411
Floor Plan:

S1
Unit: 137
0 Bed, 1 Bath
Availability:

2023-06-16

Rent:$1184
Square Feet:411
Floor Plan:

S1
Unit: 104
0 Bed, 1 Bath
Availability:

2023-06-16

Rent:$1159
Square Feet:411
Floor Plan:

S1
Unit: 136
0 Bed, 1 Bath
Availability:

2023-06-16

Rent:$1159
Square Feet:411
Floor Plan:

S1
Unit: 208
0 Bed, 1 Bath
Availability:

2023-07-01

Rent:$1159
Square Feet:411
Floor Plan:

S1
Unit: 356
0 Bed, 1 Bath
Availability:

Now

Rent:$1259
Square Feet:442
Floor Plan:

S2
Unit: 352
0 Bed, 1 Bath
Availability:

Now

Rent:$1259
Square Feet:442
Floor Plan:

S2
Unit: 328
0 Bed, 1 Bath
Availability:

Now

Rent:$1209
Square Feet:442
Floor Plan:

S2
Unit: 324
0 Bed, 1 Bath
Availability:

Now

Rent:$1259
Square Feet:442
Floor Plan:

S2
Unit: 121
0 Bed, 1 Bath
Availability:

Now

Rent:$1209
Square Feet:442
Floor Plan:

S2
Unit: 142
0 Bed, 1 Bath
Availability:

2023-06-16

Rent:$1209
Square Feet:442
Floor Plan:

S2
Unit: 125
0 Bed, 1 Bath
Availability:

2023-06-16

Rent:$1209
Square Feet:442
Floor Plan:

S2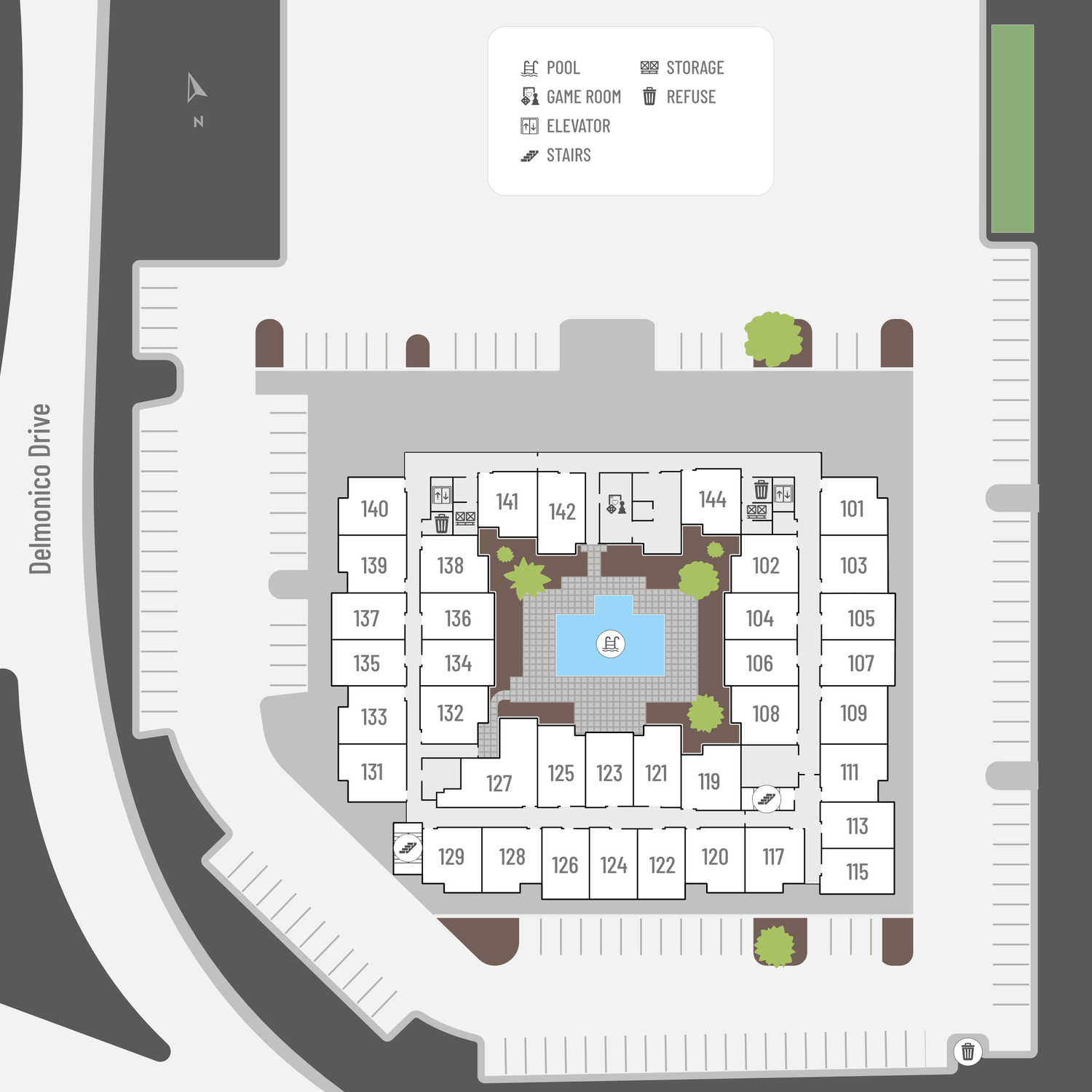 Unit: 207
1 Bed, 1 Bath
Availability:

Now

Rent:$1599
Square Feet:446
Floor Plan:

A1
Unit: 351
1 Bed, 1 Bath
Availability:

Now

Rent:$1279
Square Feet:446
Floor Plan:

A1
Unit: 358
1 Bed, 1 Bath
Availability:

Now

Rent:$1289
Square Feet:446
Floor Plan:

A1
Unit: 330
1 Bed, 1 Bath
Availability:

Now

Rent:$1289
Square Feet:446
Floor Plan:

A1
Unit: 305
1 Bed, 1 Bath
Availability:

Now

Rent:$1279
Square Feet:446
Floor Plan:

A1
Unit: 312
1 Bed, 1 Bath
Availability:

Now

Rent:$1289
Square Feet:446
Floor Plan:

A1
Unit: 349
1 Bed, 1 Bath
Availability:

Now

Rent:$1279
Square Feet:446
Floor Plan:

A1
Unit: 350
1 Bed, 1 Bath
Availability:

Now

Rent:$1239
Square Feet:446
Floor Plan:

A1
Unit: 315
1 Bed, 1 Bath
Availability:

Now

Rent:$1649
Square Feet:446
Floor Plan:

A1
Unit: 253
1 Bed, 1 Bath
Availability:

Now

Rent:$1179
Square Feet:446
Floor Plan:

A1
Unit: 213
1 Bed, 1 Bath
Availability:

Now

Rent:$1599
Square Feet:446
Floor Plan:

A1
Unit: 205
1 Bed, 1 Bath
Availability:

Now

Rent:$1599
Square Feet:446
Floor Plan:

A1
Unit: 331
1 Bed, 1 Bath
Availability:

Now

Rent:$1304
Square Feet:446
Floor Plan:

A1
Unit: 340
1 Bed, 1 Bath
Availability:

Now

Rent:$1289
Square Feet:446
Floor Plan:

A1
Unit: 336
1 Bed, 1 Bath
Availability:

Now

Rent:$1289
Square Feet:446
Floor Plan:

A1
Unit: 322
1 Bed, 1 Bath
Availability:

Now

Rent:$1289
Square Feet:446
Floor Plan:

A1
Unit: 359
1 Bed, 1 Bath
Availability:

Now

Rent:$1279
Square Feet:446
Floor Plan:

A1
Unit: 341
1 Bed, 1 Bath
Availability:

Now

Rent:$1314
Square Feet:446
Floor Plan:

A1
Unit: 333
1 Bed, 1 Bath
Availability:

Now

Rent:$1304
Square Feet:446
Floor Plan:

A1
Unit: 343
1 Bed, 1 Bath
Availability:

Now

Rent:$1314
Square Feet:446
Floor Plan:

A1
Unit: 133
1 Bed, 1 Bath
Availability:

Now

Rent:$1599
Square Feet:446
Floor Plan:

A1
Unit: 129
1 Bed, 1 Bath
Availability:

Now

Rent:$1229
Square Feet:446
Floor Plan:

A1
Unit: 140
1 Bed, 1 Bath
Availability:

Now

Rent:$1264
Square Feet:446
Floor Plan:

A1
Unit: 139
1 Bed, 1 Bath
Availability:

Now

Rent:$1599
Square Feet:446
Floor Plan:

A1
Unit: 132
1 Bed, 1 Bath
Availability:

Now

Rent:$1239
Square Feet:446
Floor Plan:

A1
Unit: 128
1 Bed, 1 Bath
Availability:

Now

Rent:$1229
Square Feet:446
Floor Plan:

A1
Unit: 138
1 Bed, 1 Bath
Availability:

2023-06-16

Rent:$1239
Square Feet:446
Floor Plan:

A1
Unit: 119
1 Bed, 1 Bath
Availability:

2023-06-16

Rent:$1239
Square Feet:446
Floor Plan:

A1
Unit: 109
1 Bed, 1 Bath
Availability:

2023-06-16

Rent:$1599
Square Feet:446
Floor Plan:

A1
Unit: 131
1 Bed, 1 Bath
Availability:

2023-06-16

Rent:$1229
Square Feet:446
Floor Plan:

A1
Unit: 141
1 Bed, 1 Bath
Availability:

2023-06-16

Rent:$1609
Square Feet:446
Floor Plan:

A1
Unit: 102
1 Bed, 1 Bath
Availability:

2023-06-16

Rent:$1239
Square Feet:446
Floor Plan:

A1
Unit: 101
1 Bed, 1 Bath
Availability:

2023-06-16

Rent:$1229
Square Feet:446
Floor Plan:

A1
Unit: 144
1 Bed, 1 Bath
Availability:

2023-06-16

Rent:$1239
Square Feet:446
Floor Plan:

A1
Unit: 111
1 Bed, 1 Bath
Availability:

2023-06-16

Rent:$1229
Square Feet:446
Floor Plan:

A1
Unit: 117
1 Bed, 1 Bath
Availability:

2023-06-16

Rent:$1229
Square Feet:446
Floor Plan:

A1
Unit: 127
1 Bed, 1 Bath
Availability:

2023-06-16

Rent:$1239
Square Feet:446
Floor Plan:

A1
Unit: 120
1 Bed, 1 Bath
Availability:

2023-06-16

Rent:$1229
Square Feet:446
Floor Plan:

A1
Unit: 103
1 Bed, 1 Bath
Availability:

2023-06-16

Rent:$1599
Square Feet:446
Floor Plan:

A1
Unit: 108
1 Bed, 1 Bath
Availability:

2023-06-16

Rent:$1239
Square Feet:446
Floor Plan:

A1
Unit: 338
2 Bed, 2 Bath
Availability:

Now

Rent:$1810
Square Feet:738
Floor Plan:

B1
Unit: 339
2 Bed, 2 Bath
Availability:

2023-06-16

Rent:$1835
Square Feet:738
Floor Plan:

B1
Unit: 211
0 Bed, 1 Bath
Availability:

Now

Rent:$1549
Square Feet:411
Floor Plan:

S1
Unit: 217
0 Bed, 1 Bath
Availability:

Now

Rent:$1549
Square Feet:411
Floor Plan:

S1
Unit: 317
0 Bed, 1 Bath
Availability:

Now

Rent:$1599
Square Feet:411
Floor Plan:

S1
Unit: 311
0 Bed, 1 Bath
Availability:

Now

Rent:$1599
Square Feet:411
Floor Plan:

S1
Unit: 319
0 Bed, 1 Bath
Availability:

Now

Rent:$1599
Square Feet:411
Floor Plan:

S1
Unit: 209
0 Bed, 1 Bath
Availability:

Now

Rent:$1549
Square Feet:411
Floor Plan:

S1
Unit: 301
0 Bed, 1 Bath
Availability:

Now

Rent:$1549
Square Feet:411
Floor Plan:

S1
Unit: 327
0 Bed, 1 Bath
Availability:

Now

Rent:$1224
Square Feet:411
Floor Plan:

S1
Unit: 308
0 Bed, 1 Bath
Availability:

Now

Rent:$1209
Square Feet:411
Floor Plan:

S1
Unit: 134
0 Bed, 1 Bath
Availability:

Now

Rent:$1159
Square Feet:411
Floor Plan:

S1
Unit: 345
0 Bed, 1 Bath
Availability:

Now

Rent:$1234
Square Feet:411
Floor Plan:

S1
Unit: 353
0 Bed, 1 Bath
Availability:

Now

Rent:$1149
Square Feet:411
Floor Plan:

S1
Unit: 354
0 Bed, 1 Bath
Availability:

Now

Rent:$1209
Square Feet:411
Floor Plan:

S1
Unit: 126
0 Bed, 1 Bath
Availability:

Now

Rent:$1149
Square Feet:411
Floor Plan:

S1
Unit: 124
0 Bed, 1 Bath
Availability:

Now

Rent:$1149
Square Feet:411
Floor Plan:

S1
Unit: 106
0 Bed, 1 Bath
Availability:

2023-06-16

Rent:$1159
Square Feet:411
Floor Plan:

S1
Unit: 135
0 Bed, 1 Bath
Availability:

2023-06-16

Rent:$1149
Square Feet:411
Floor Plan:

S1
Unit: 122
0 Bed, 1 Bath
Availability:

2023-06-16

Rent:$1149
Square Feet:411
Floor Plan:

S1
Unit: 113
0 Bed, 1 Bath
Availability:

2023-06-16

Rent:$1149
Square Feet:411
Floor Plan:

S1
Unit: 107
0 Bed, 1 Bath
Availability:

2023-06-16

Rent:$1549
Square Feet:411
Floor Plan:

S1
Unit: 105
0 Bed, 1 Bath
Availability:

2023-06-16

Rent:$1549
Square Feet:411
Floor Plan:

S1
Unit: 123
0 Bed, 1 Bath
Availability:

2023-06-16

Rent:$1159
Square Feet:411
Floor Plan:

S1
Unit: 137
0 Bed, 1 Bath
Availability:

2023-06-16

Rent:$1184
Square Feet:411
Floor Plan:

S1
Unit: 104
0 Bed, 1 Bath
Availability:

2023-06-16

Rent:$1159
Square Feet:411
Floor Plan:

S1
Unit: 136
0 Bed, 1 Bath
Availability:

2023-06-16

Rent:$1159
Square Feet:411
Floor Plan:

S1
Unit: 208
0 Bed, 1 Bath
Availability:

2023-07-01

Rent:$1159
Square Feet:411
Floor Plan:

S1
Unit: 356
0 Bed, 1 Bath
Availability:

Now

Rent:$1259
Square Feet:442
Floor Plan:

S2
Unit: 352
0 Bed, 1 Bath
Availability:

Now

Rent:$1259
Square Feet:442
Floor Plan:

S2
Unit: 328
0 Bed, 1 Bath
Availability:

Now

Rent:$1209
Square Feet:442
Floor Plan:

S2
Unit: 324
0 Bed, 1 Bath
Availability:

Now

Rent:$1259
Square Feet:442
Floor Plan:

S2
Unit: 121
0 Bed, 1 Bath
Availability:

Now

Rent:$1209
Square Feet:442
Floor Plan:

S2
Unit: 142
0 Bed, 1 Bath
Availability:

2023-06-16

Rent:$1209
Square Feet:442
Floor Plan:

S2
Unit: 125
0 Bed, 1 Bath
Availability:

2023-06-16

Rent:$1209
Square Feet:442
Floor Plan:

S2
Amenities
Explore what your community has to offer
Community Amenities
Clubhouse
Easy Access to Freeways
Easy Access to Shopping
Elevator
Guest Parking
Laundry Facility
On-call Maintenance
Pet Friendly
Pet Spa and Run
Shimmering Swimming Pool
Ski and Bike Storage
Soothing Spa
Sports Lounge and Game Zone
Apartment Features
Air Conditioning
All-electric Kitchen
Cable Ready
Disability Access
Dishwasher
Furnished Available*
Microwave
Mini Blinds
Mirrored Closet Doors
Open Floor Plan
Plank-style Flooring
Refrigerator
Tile Floors
Views Available
* In Select Apartment Homes
Pet Policy
Pets Welcome Upon Approval. Breed restrictions apply. Pet deposit is $250 per pet. Non-refundable pet fee is $250 per pet. Monthly pet rent of $35 will be charged per pet. Pet Amenities: Dog Run Dog Wash Station Grooming Station
Skip Galleries
Photos
Amenities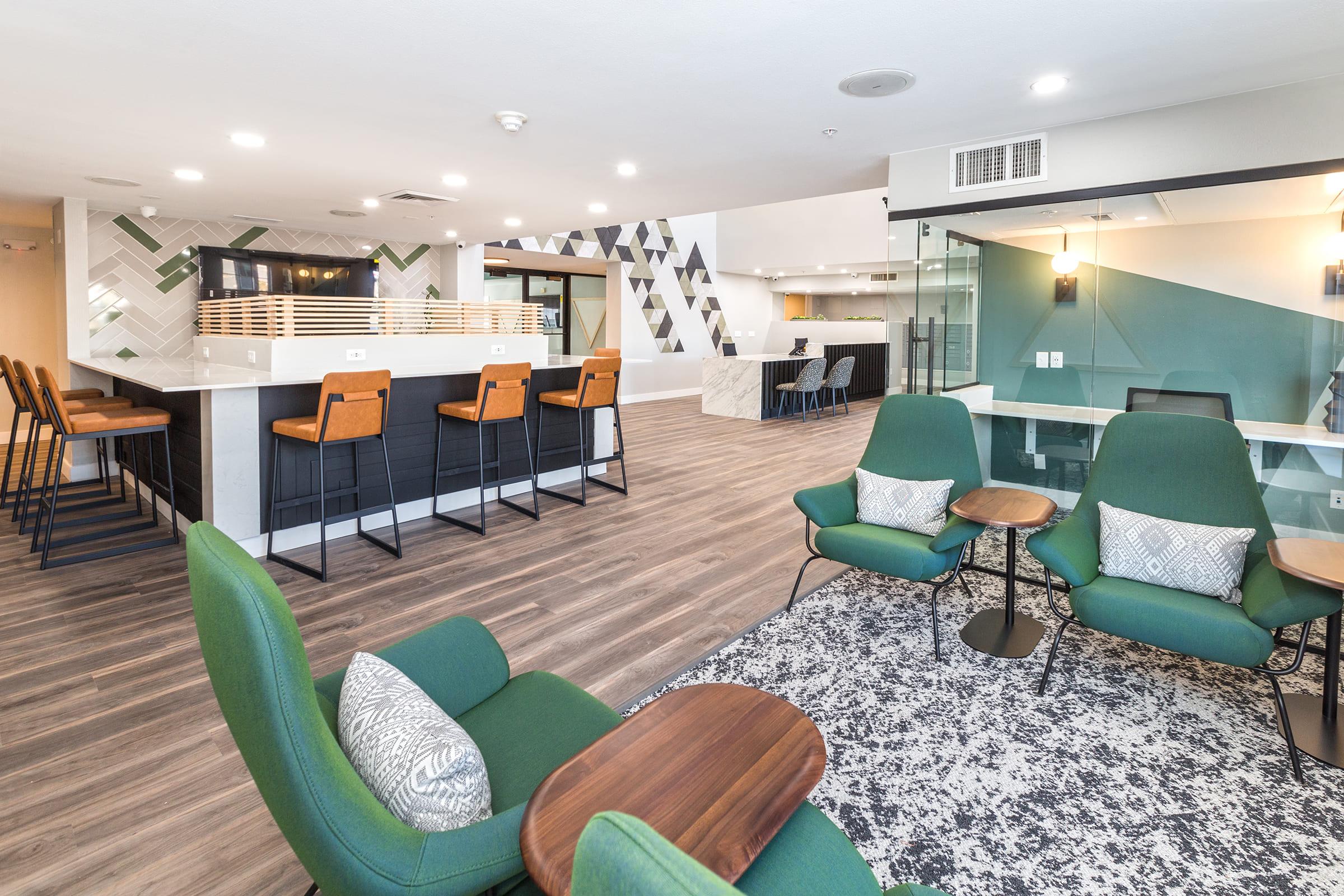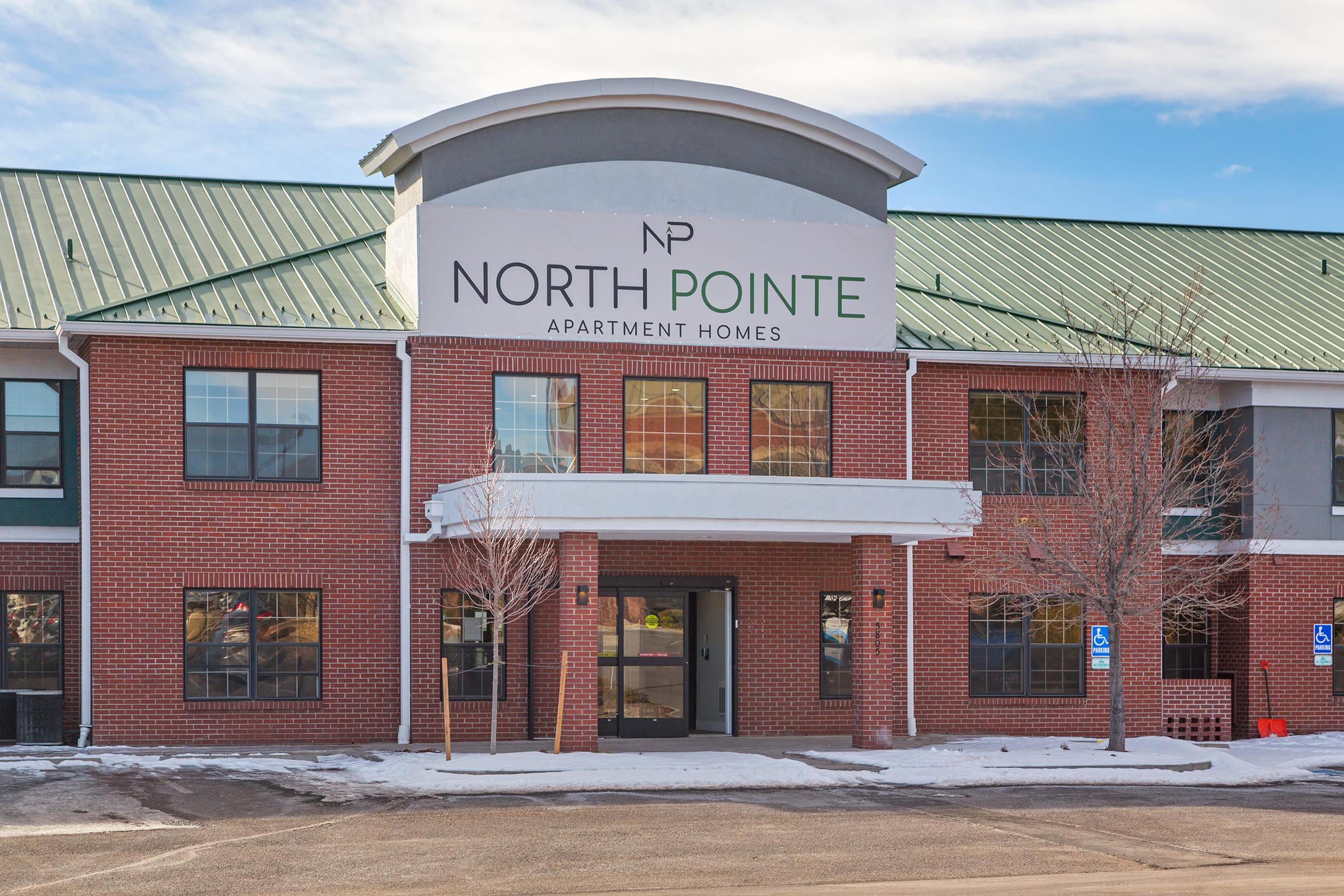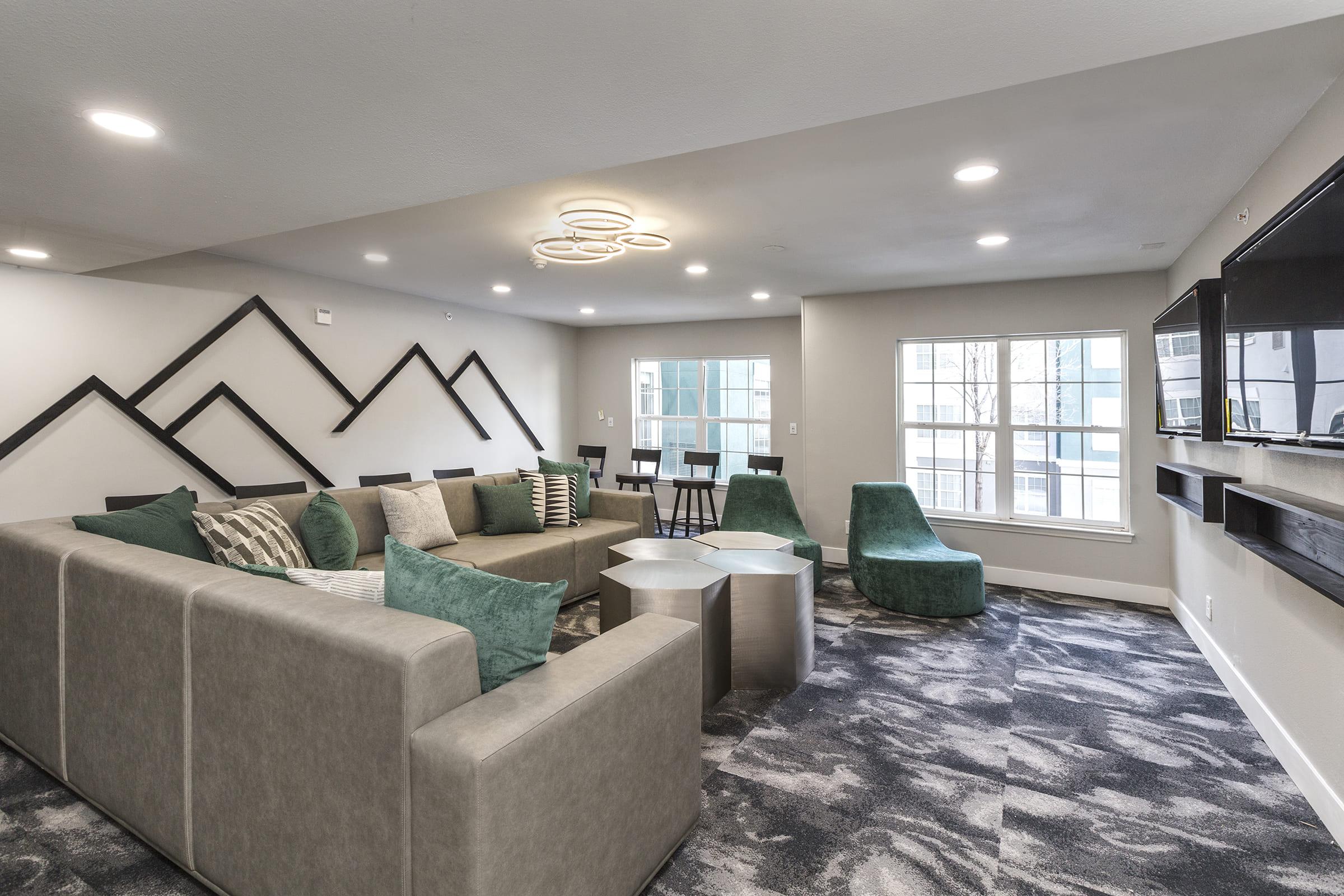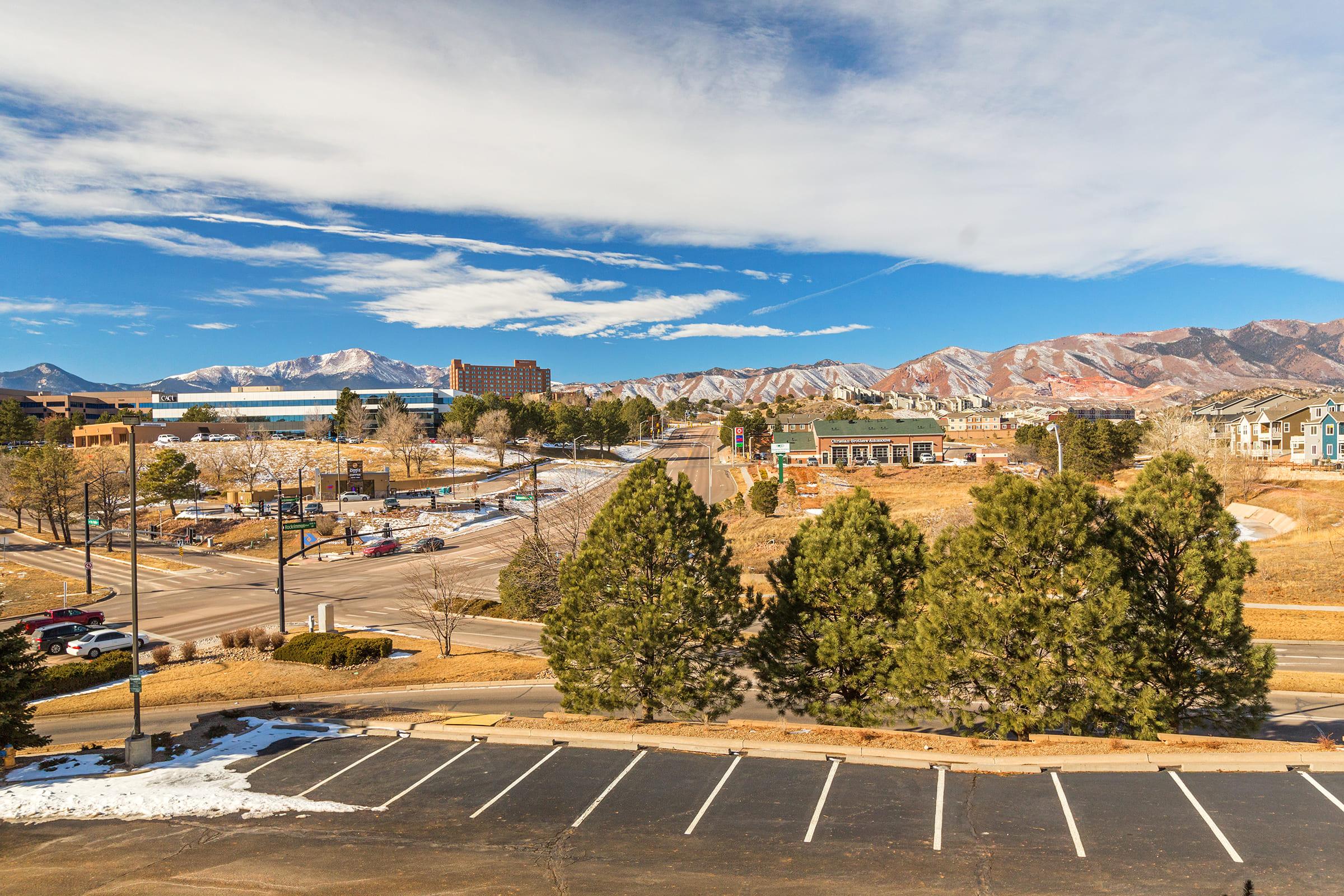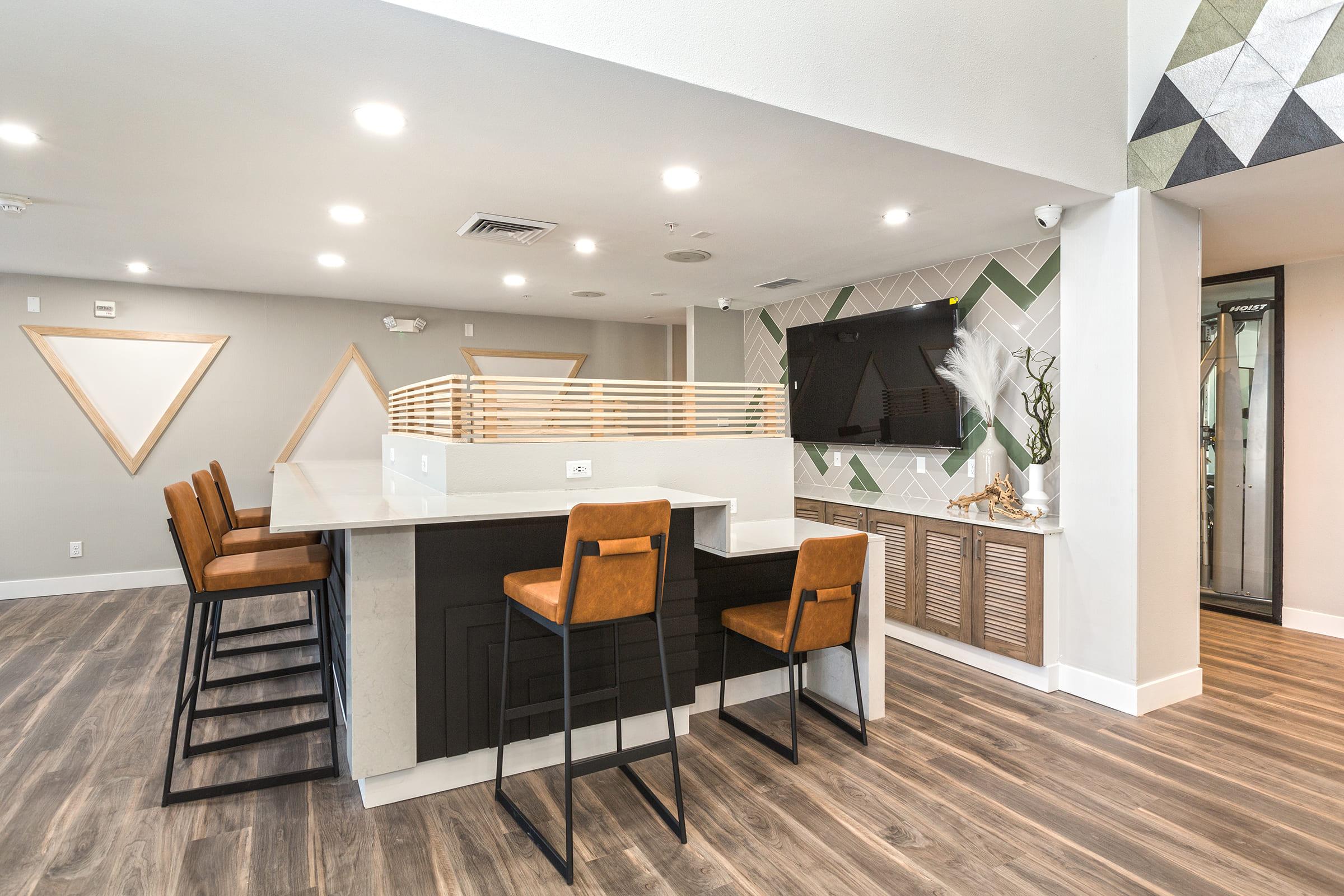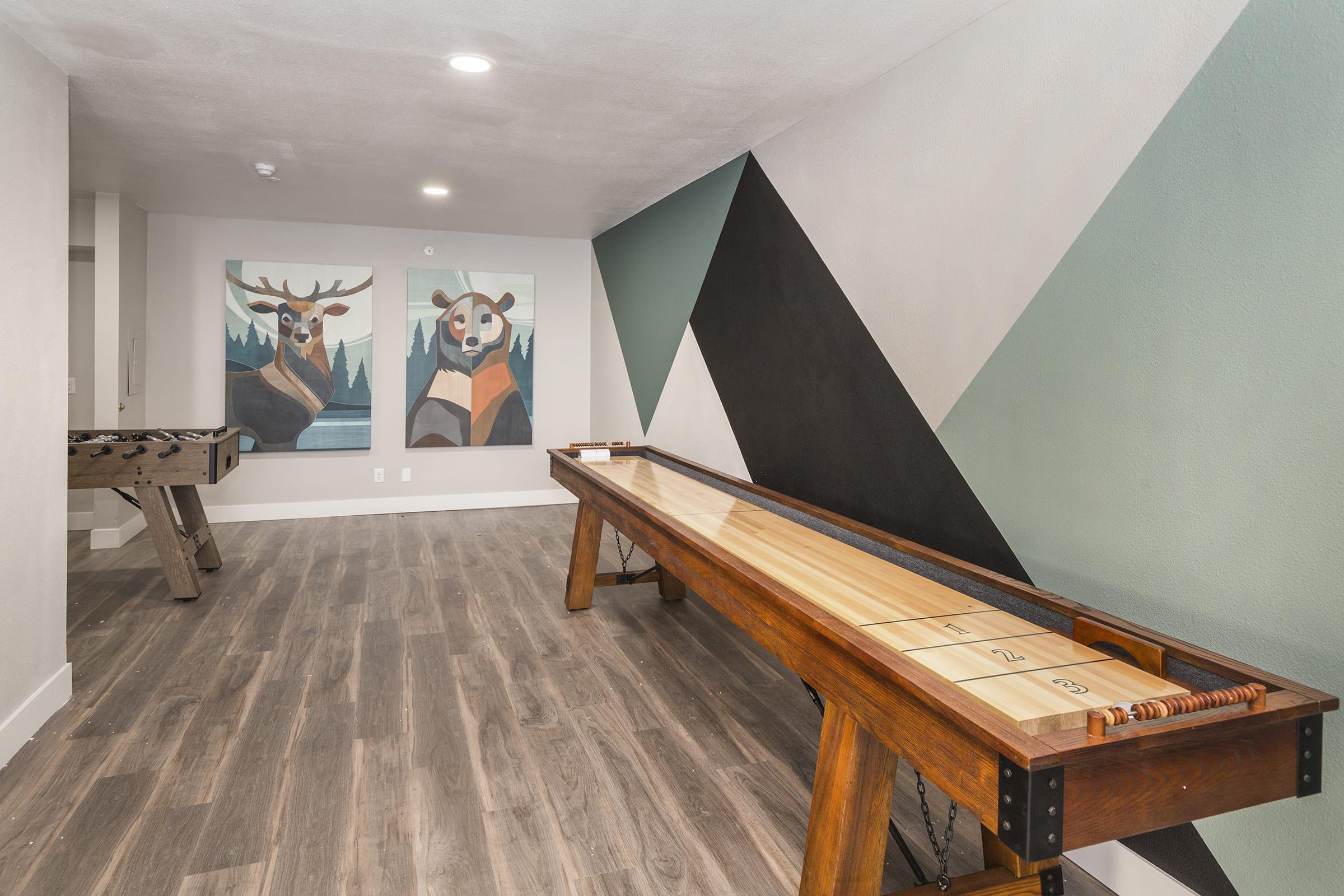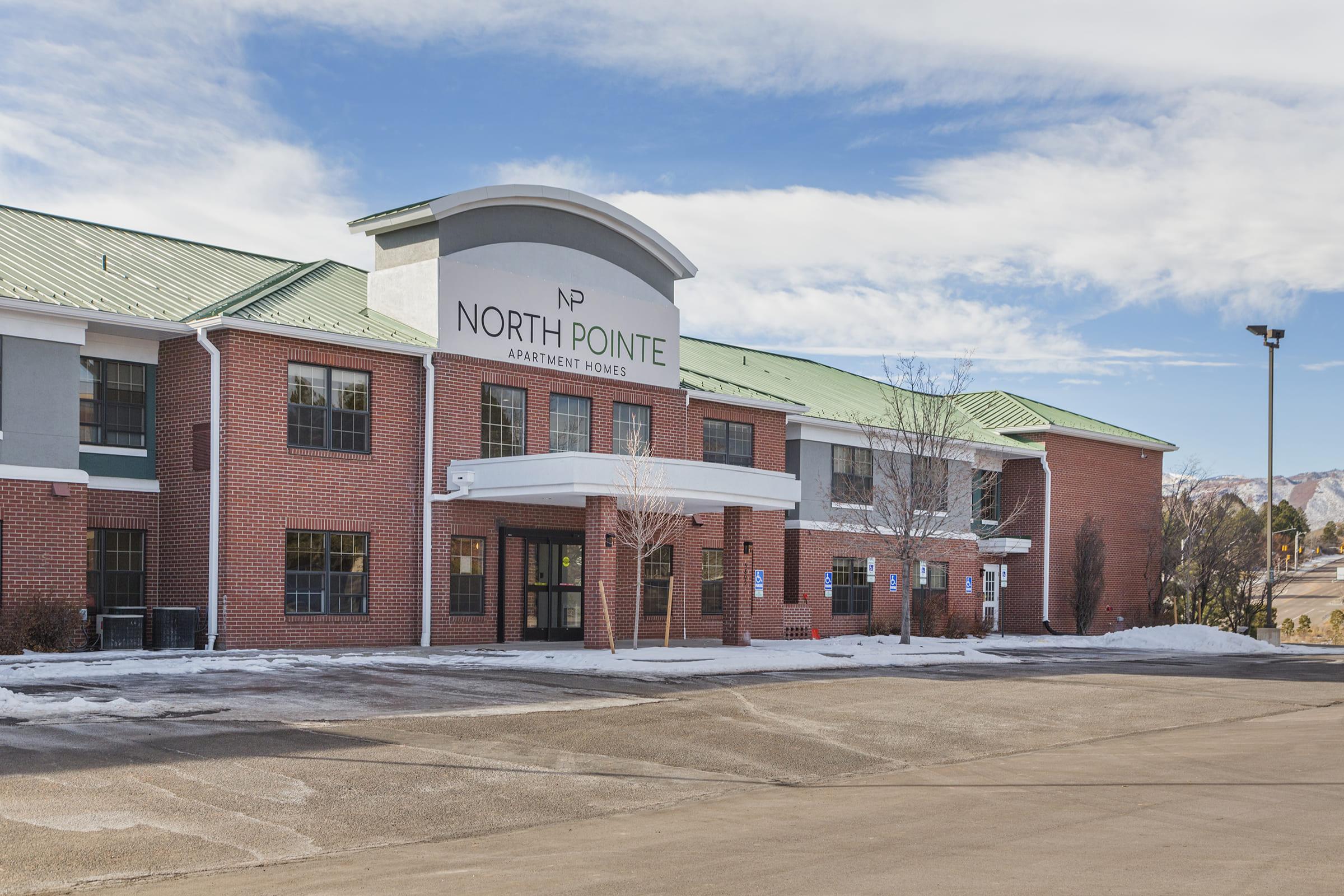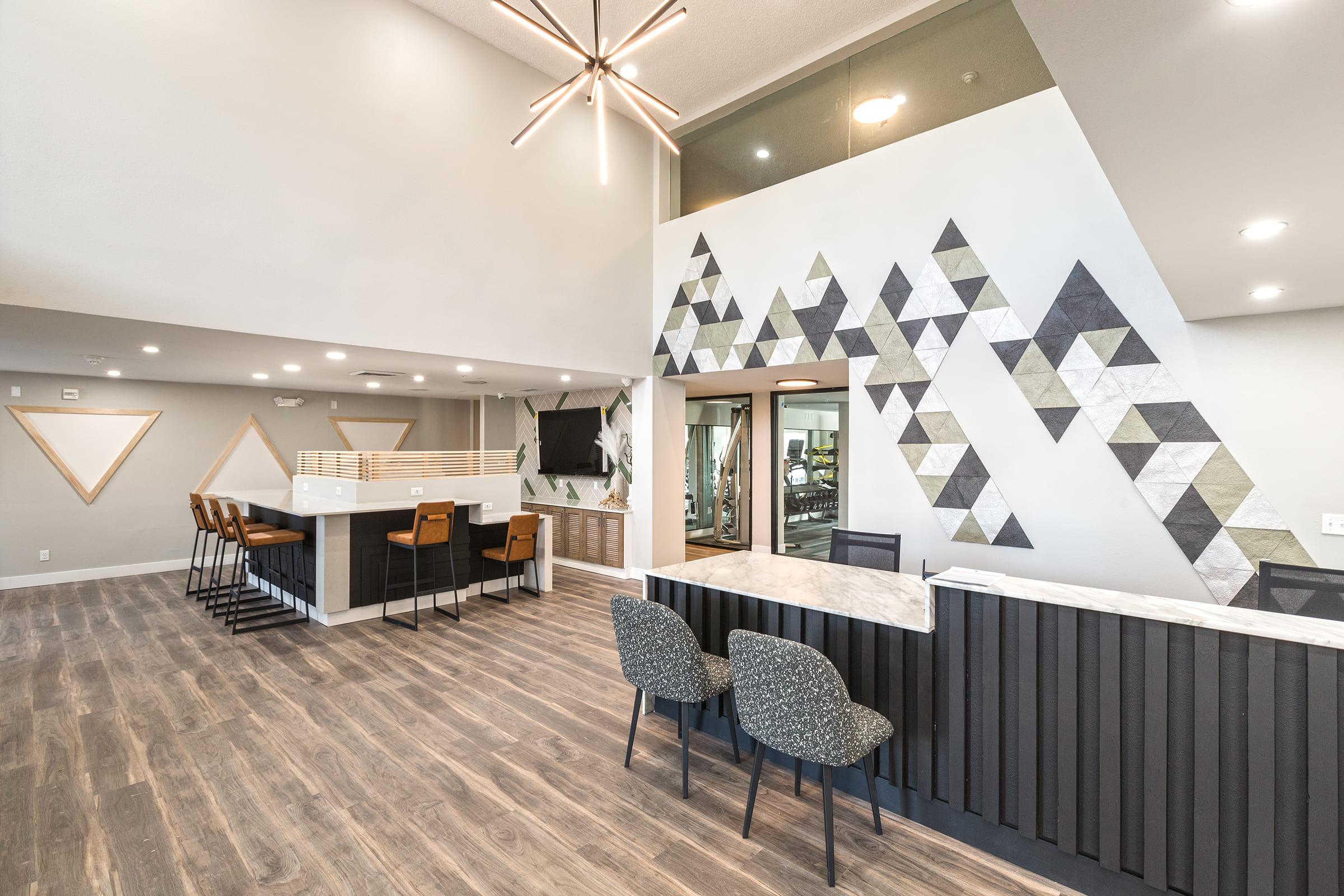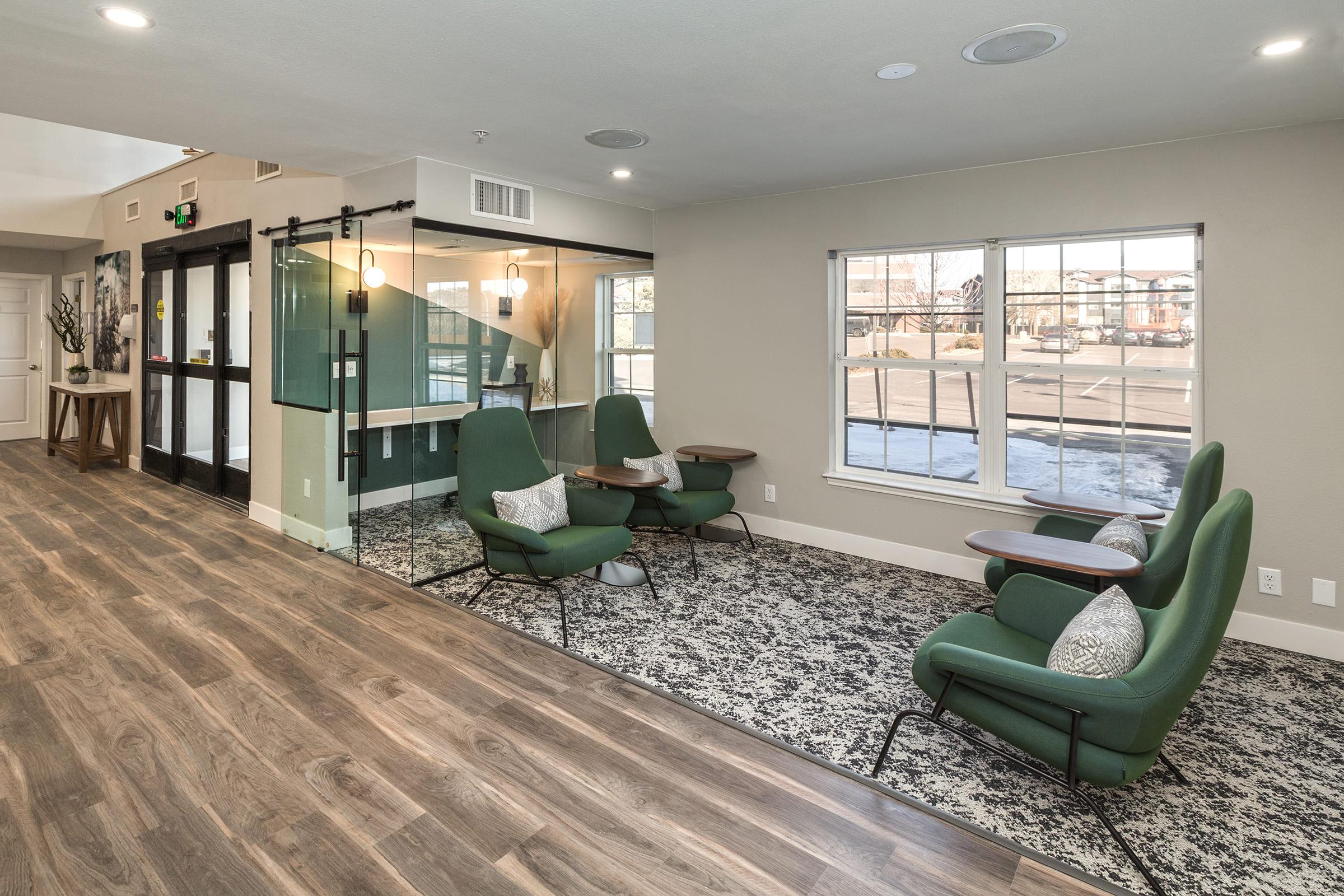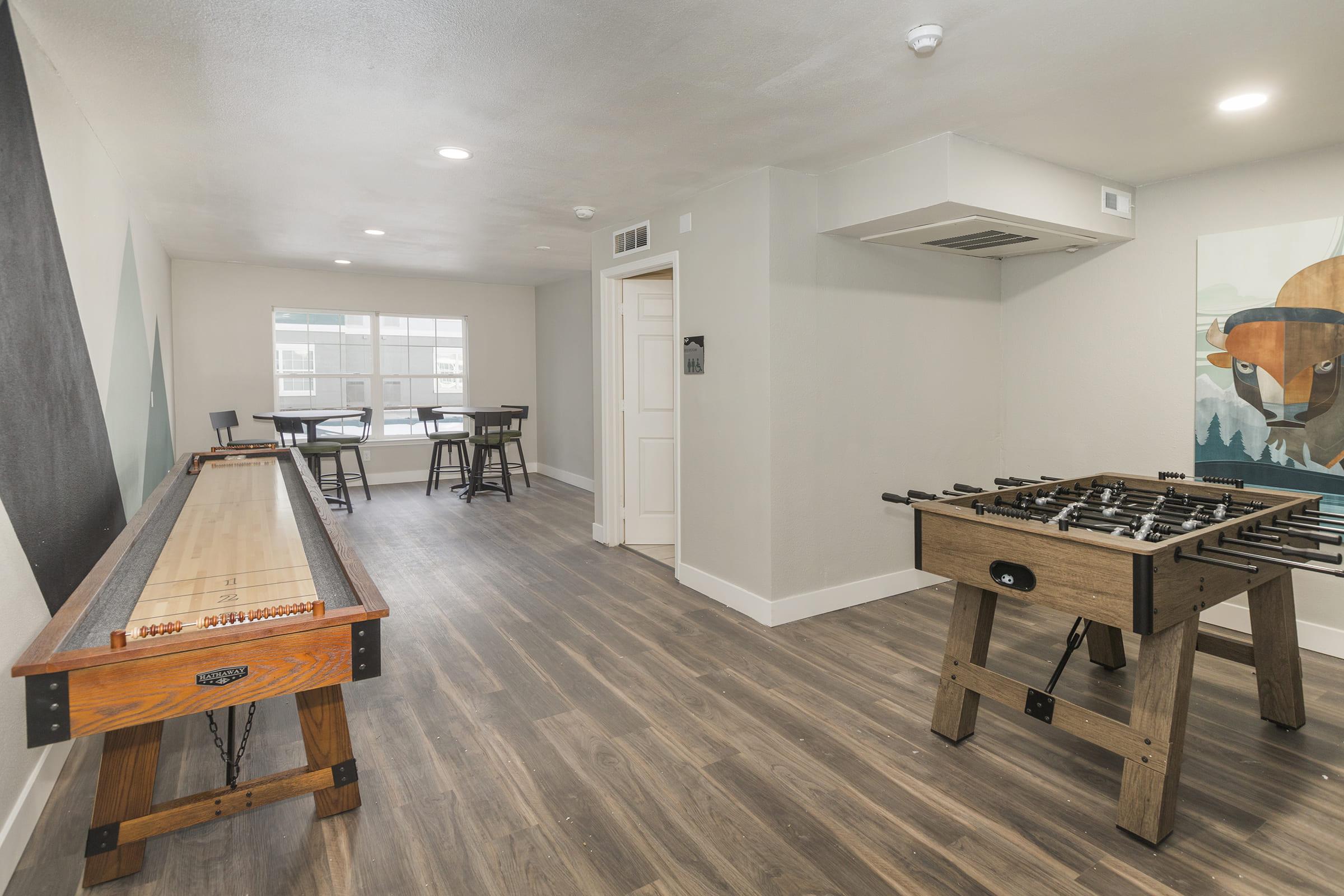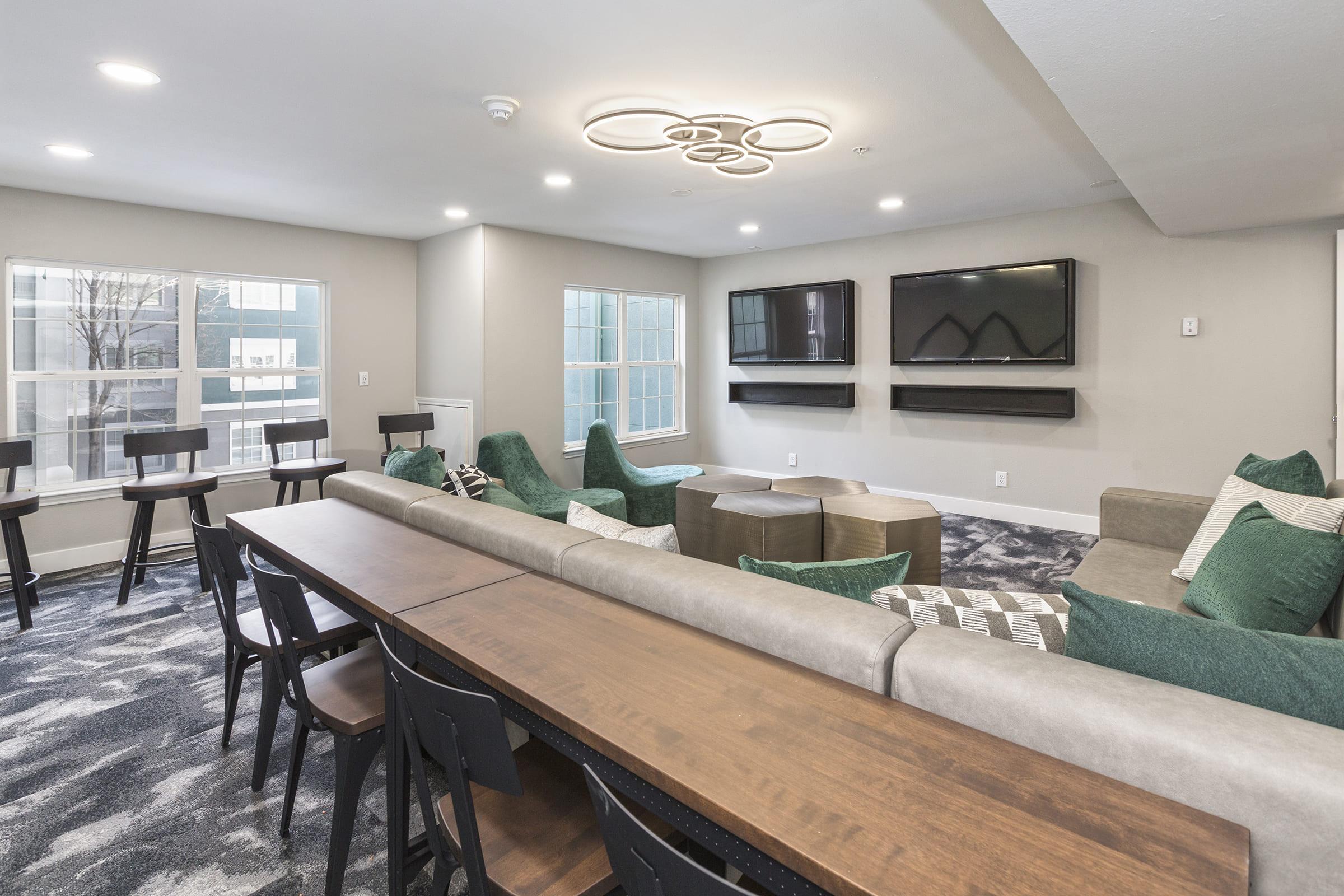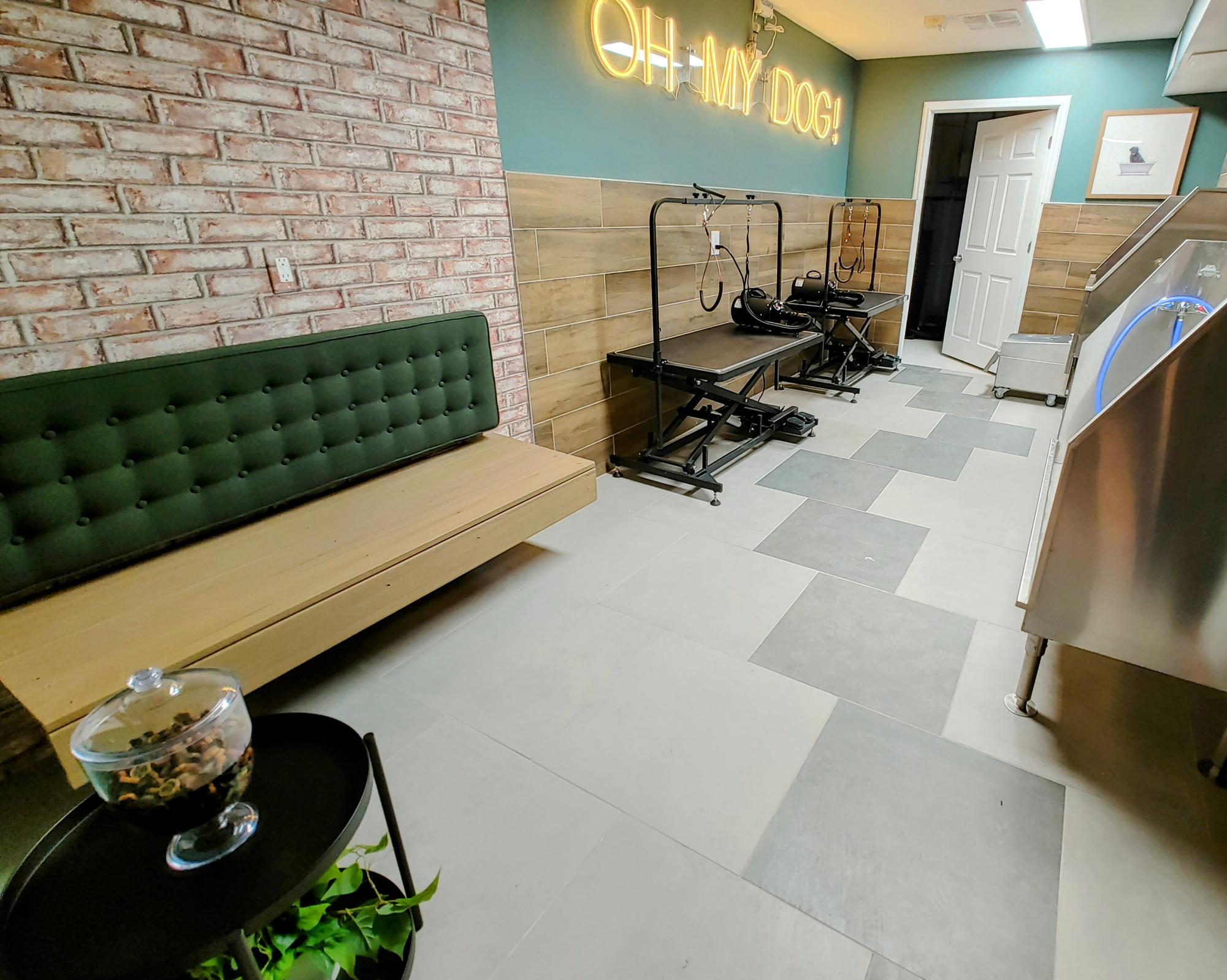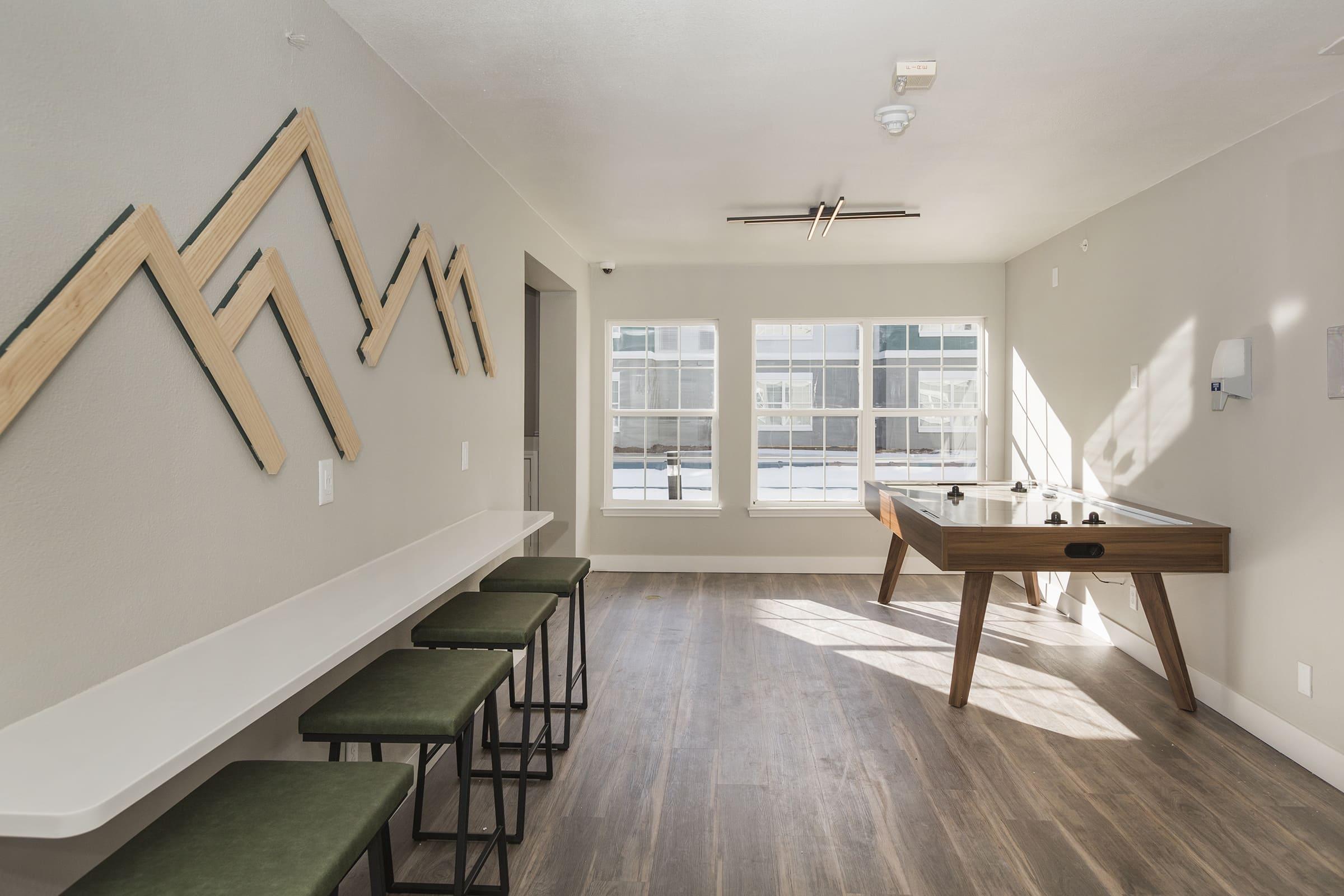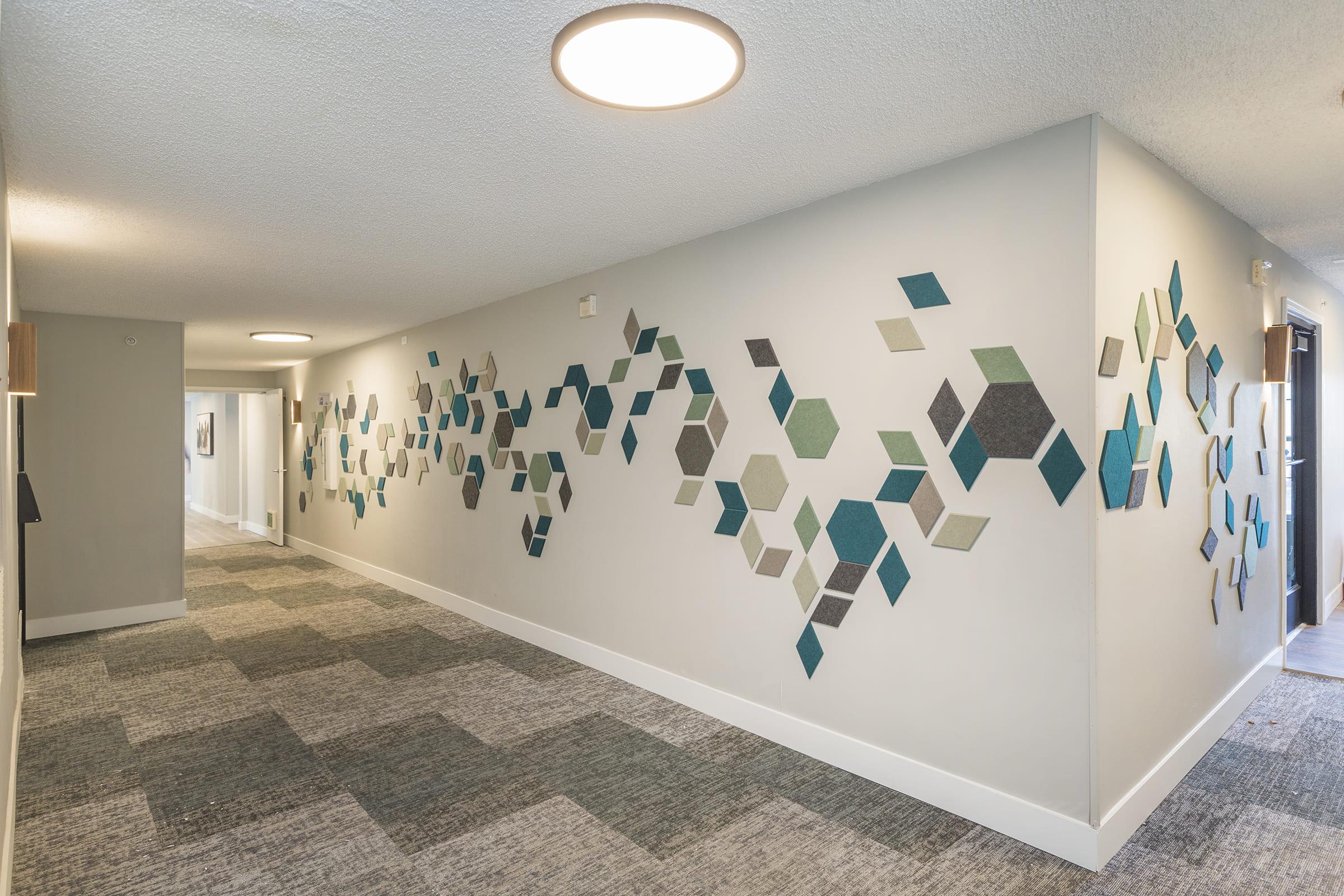 Interiors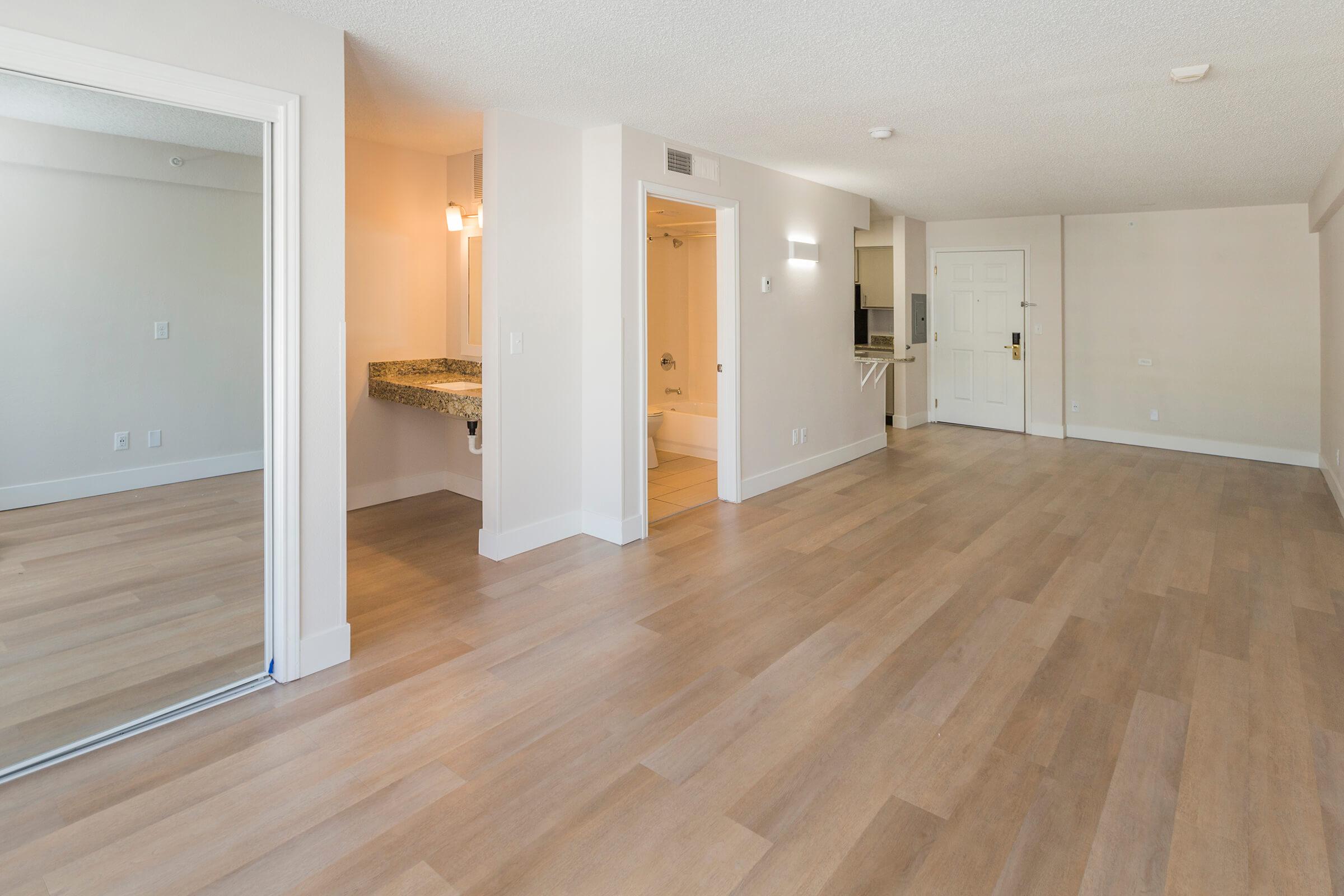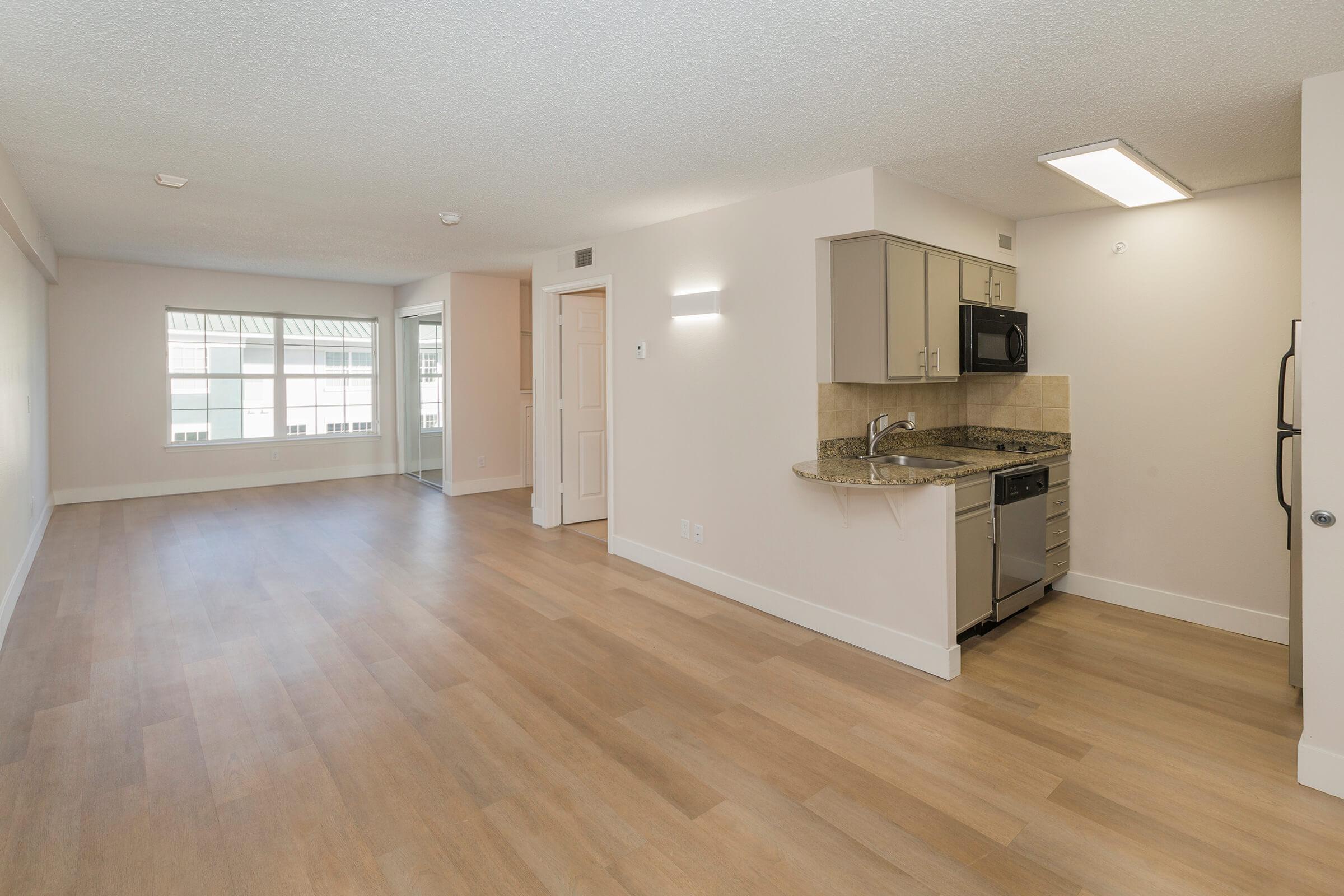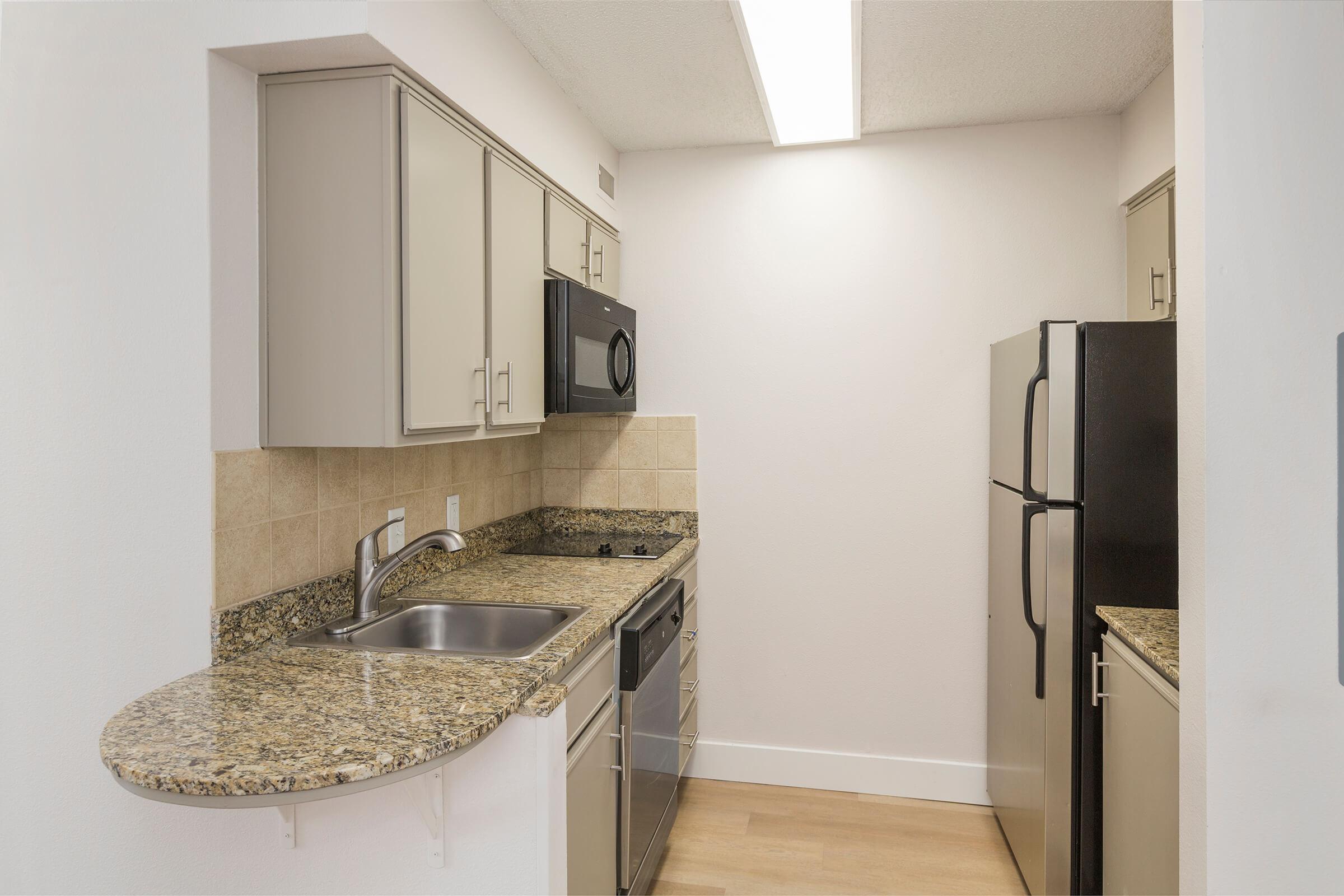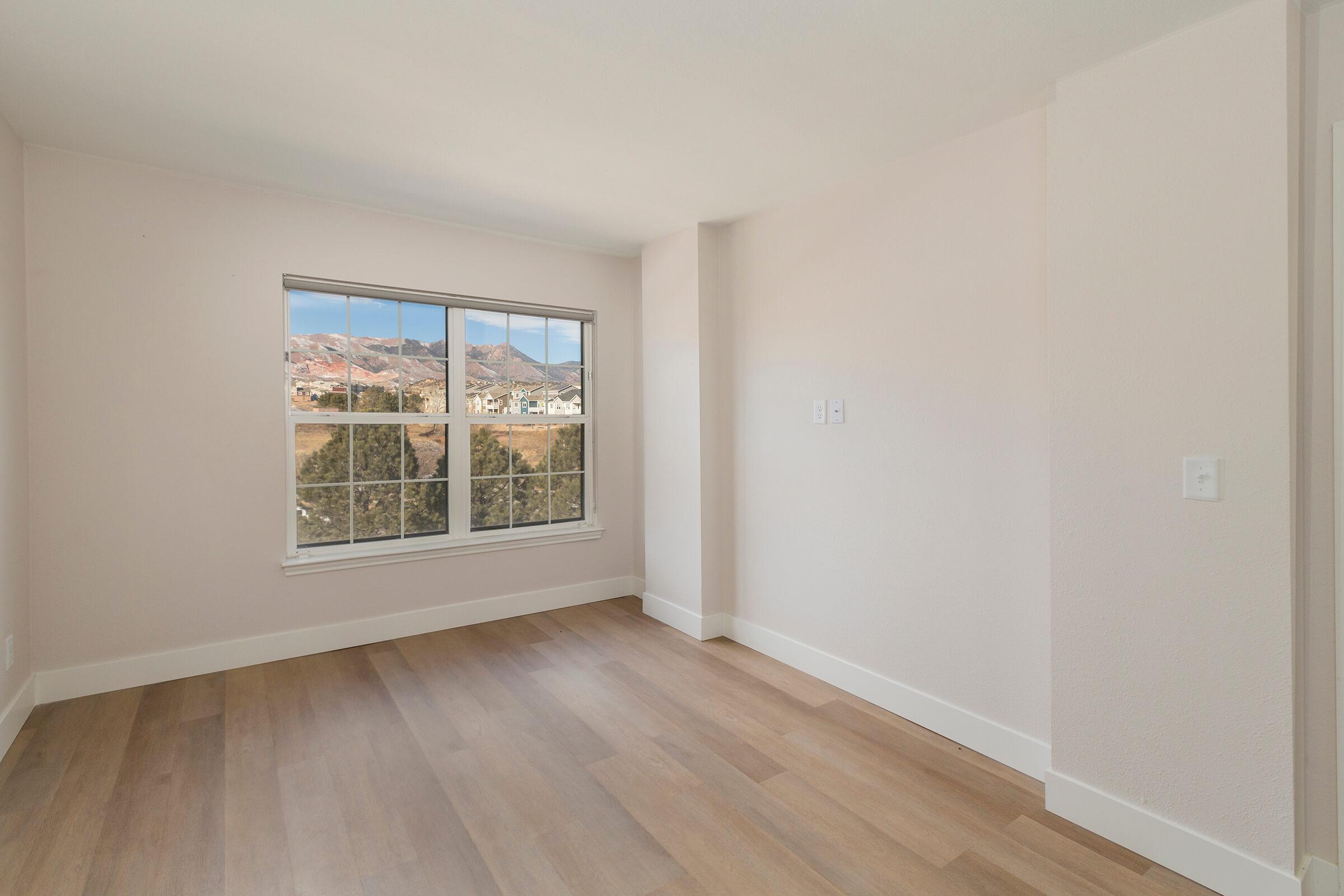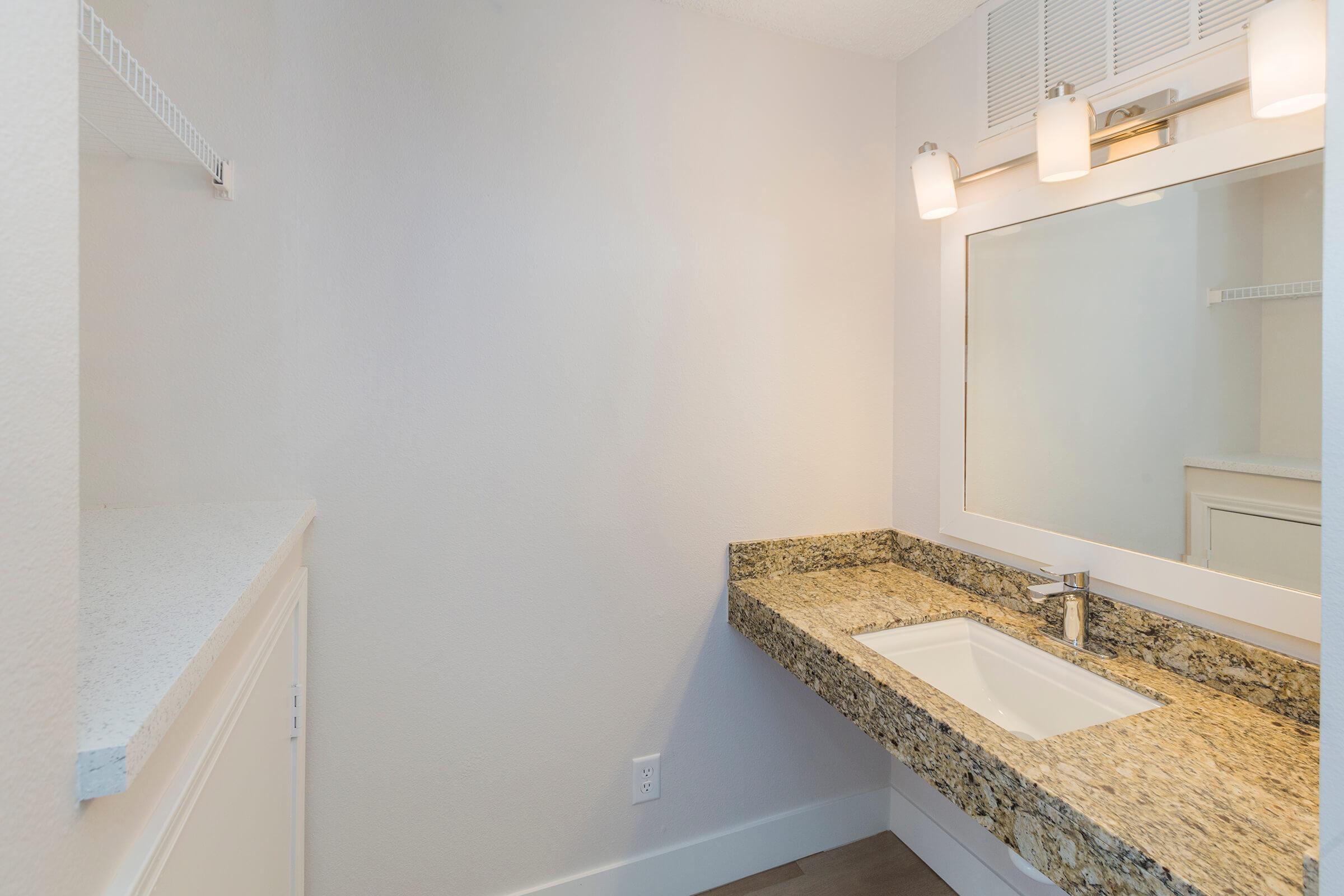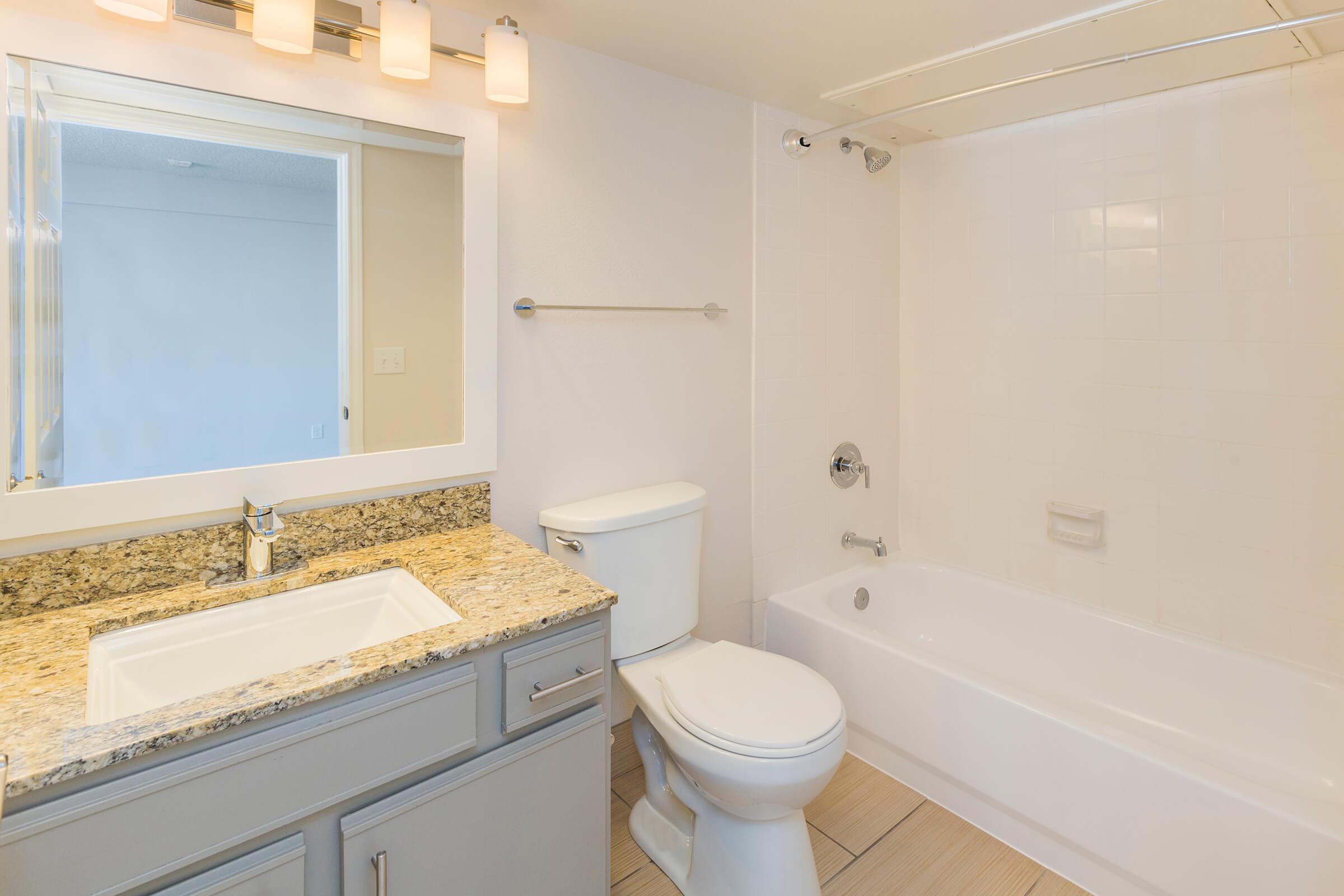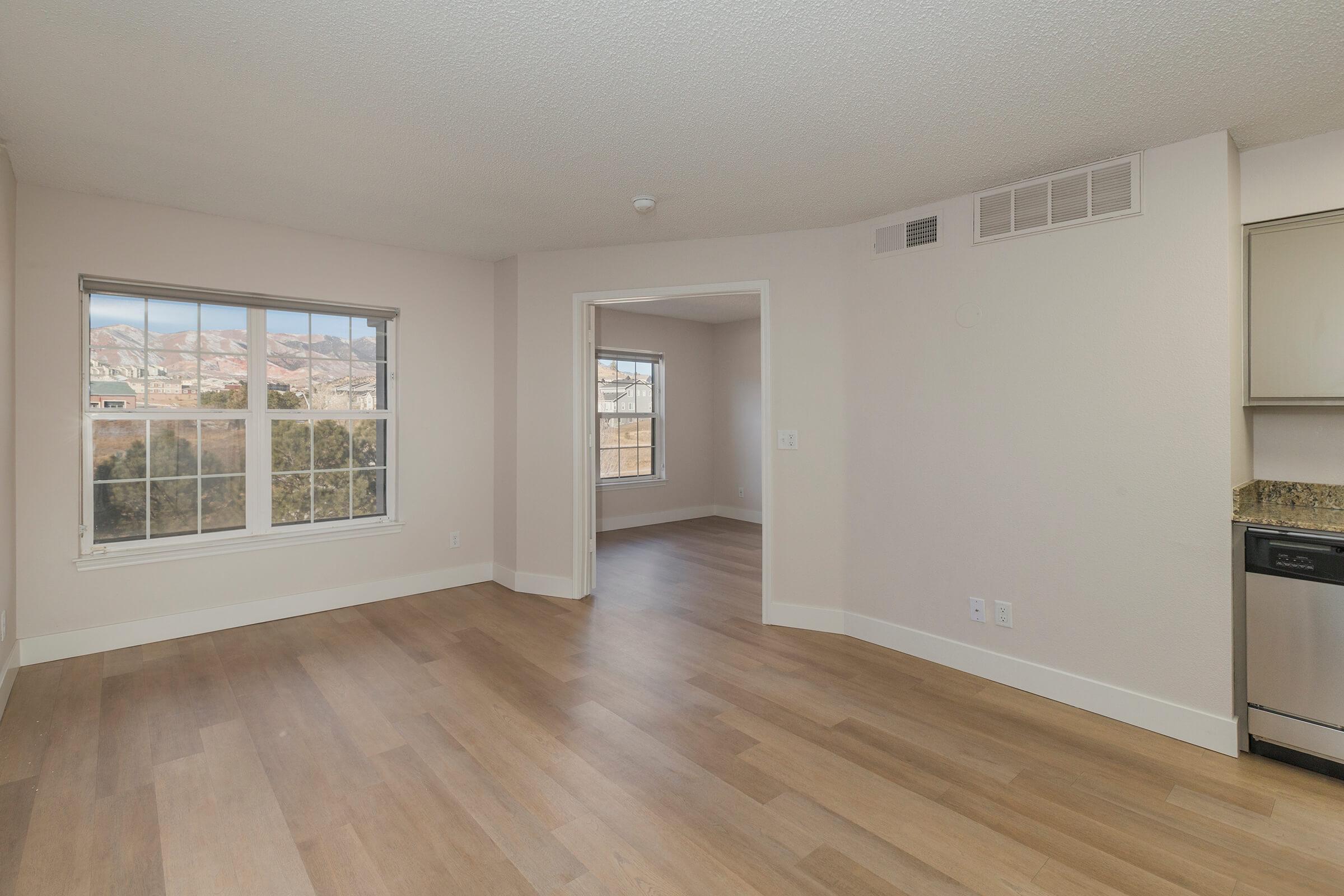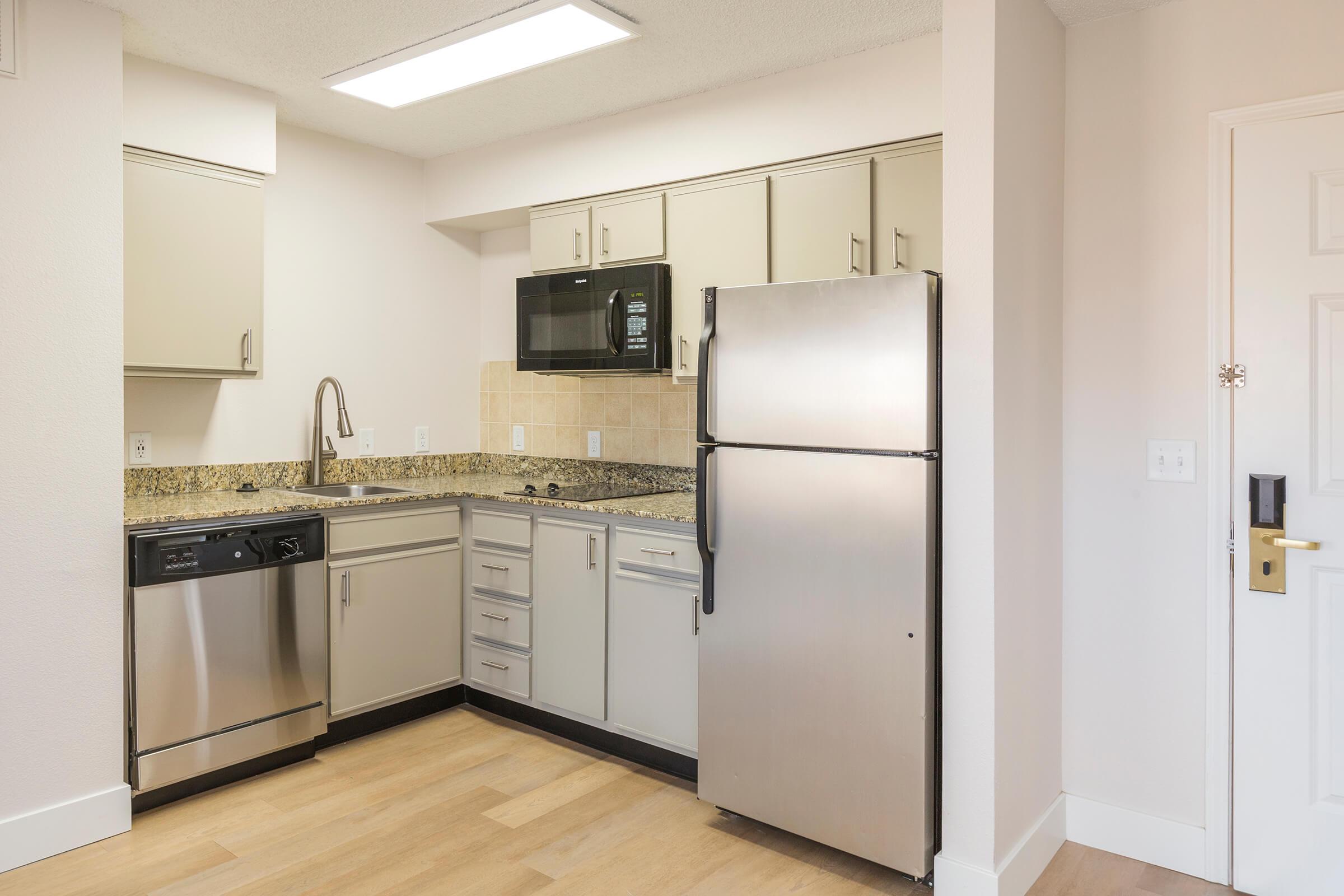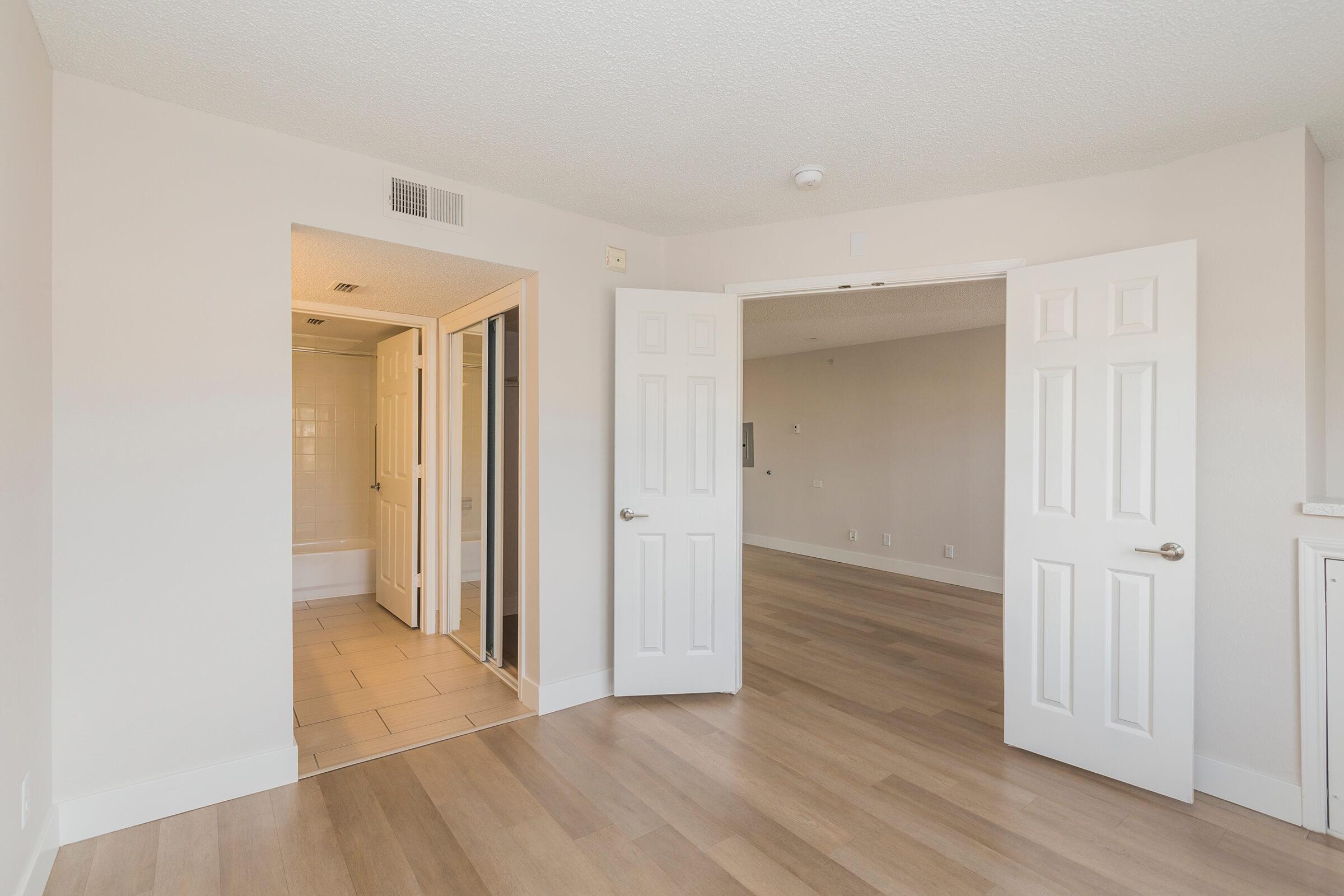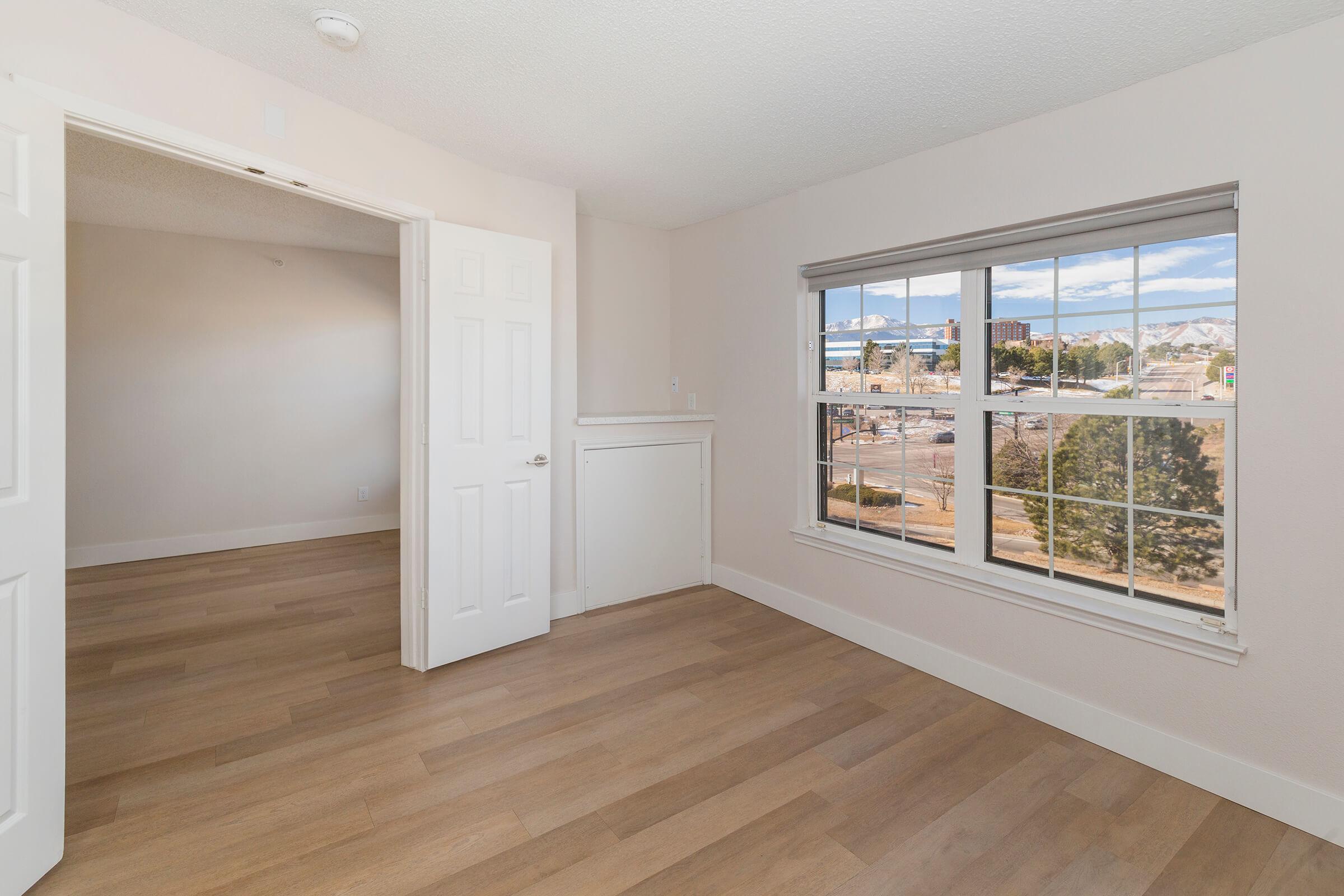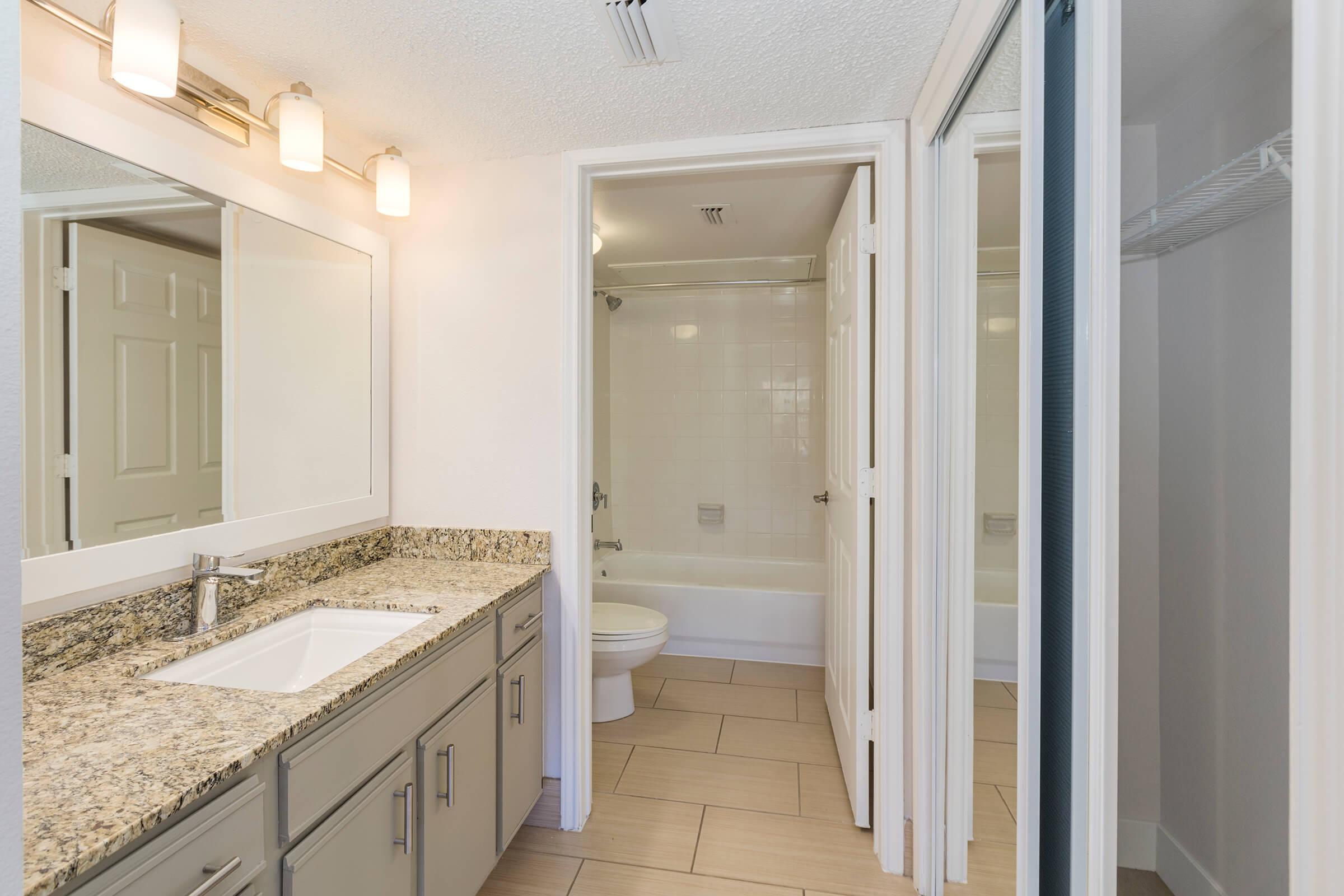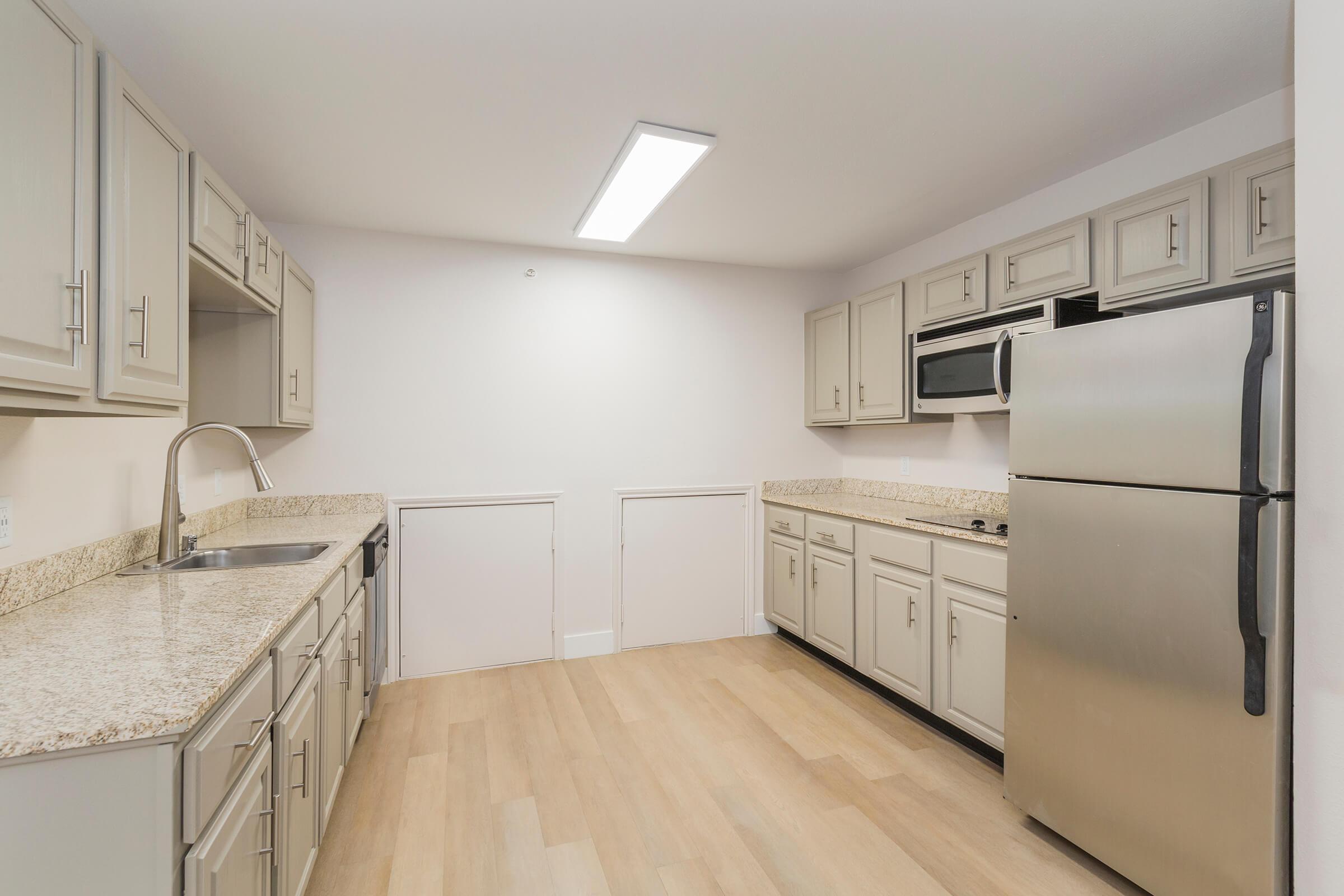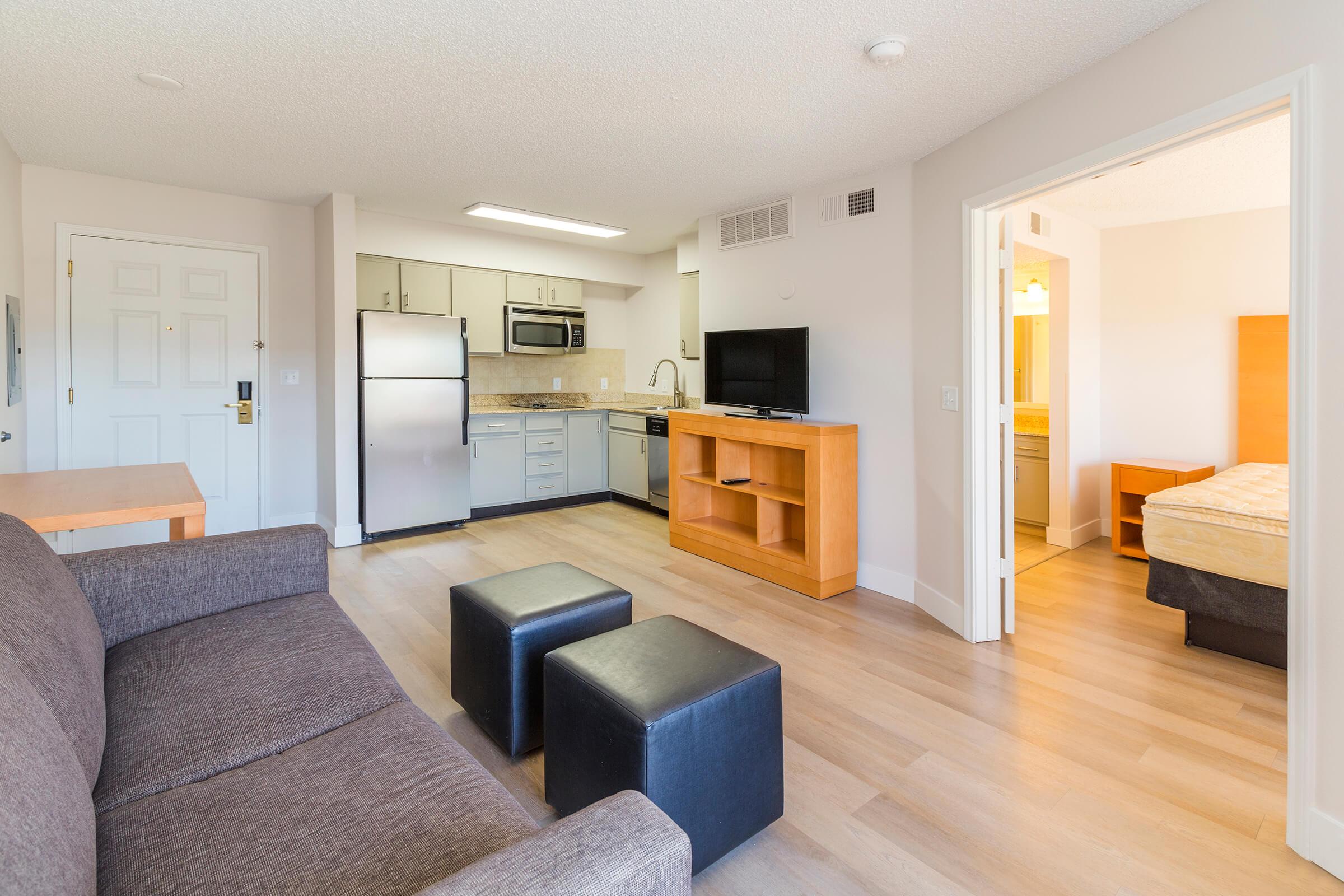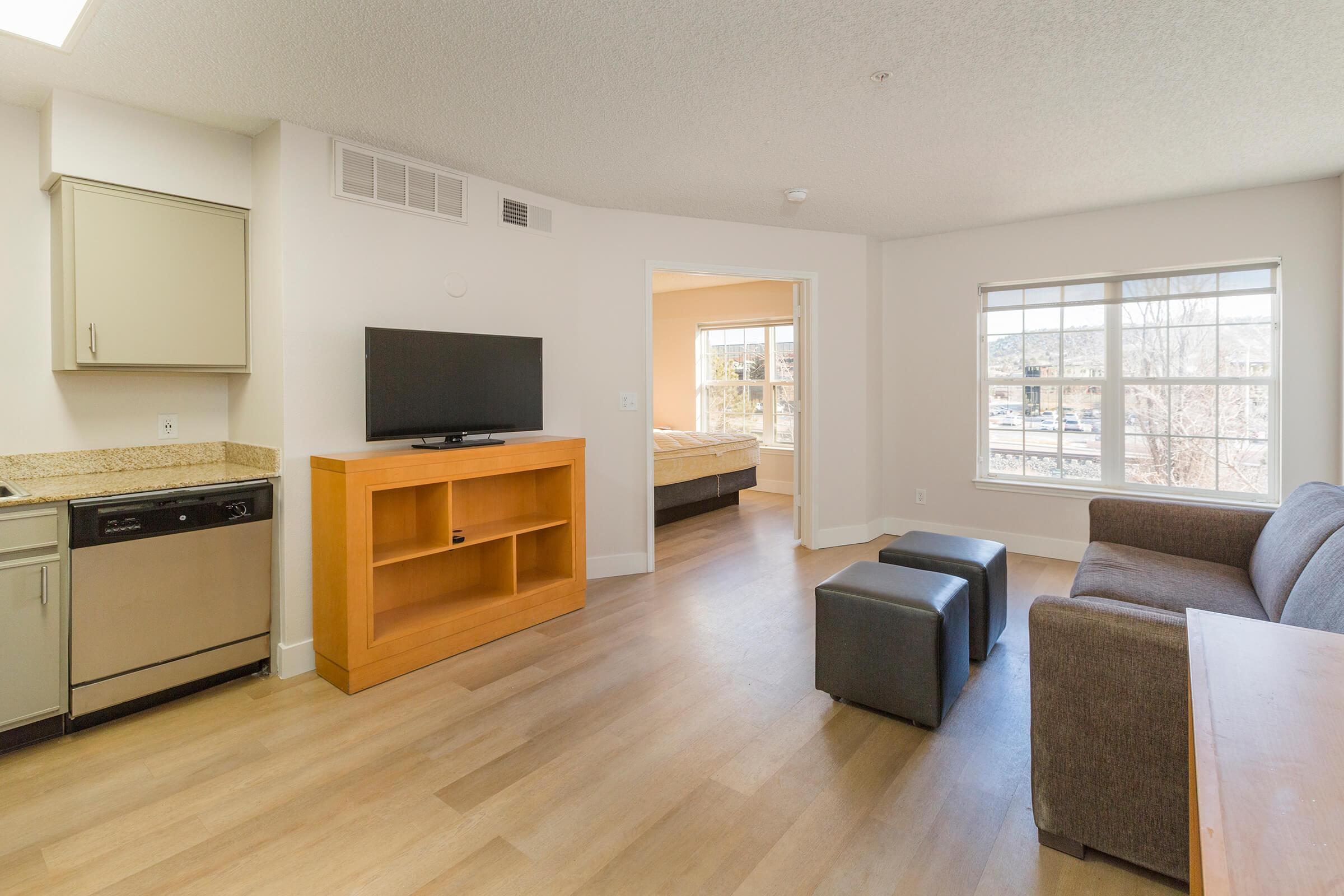 Studio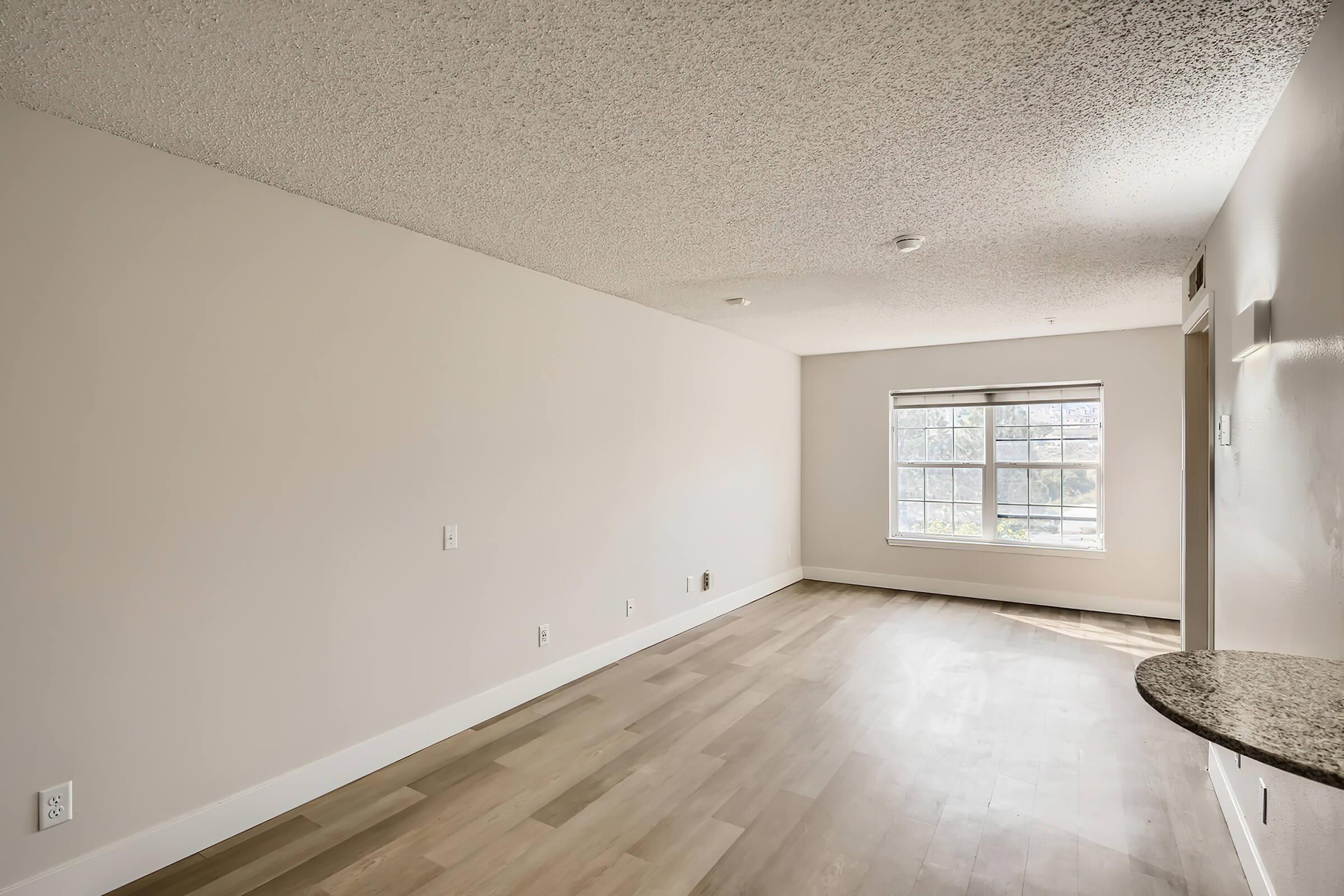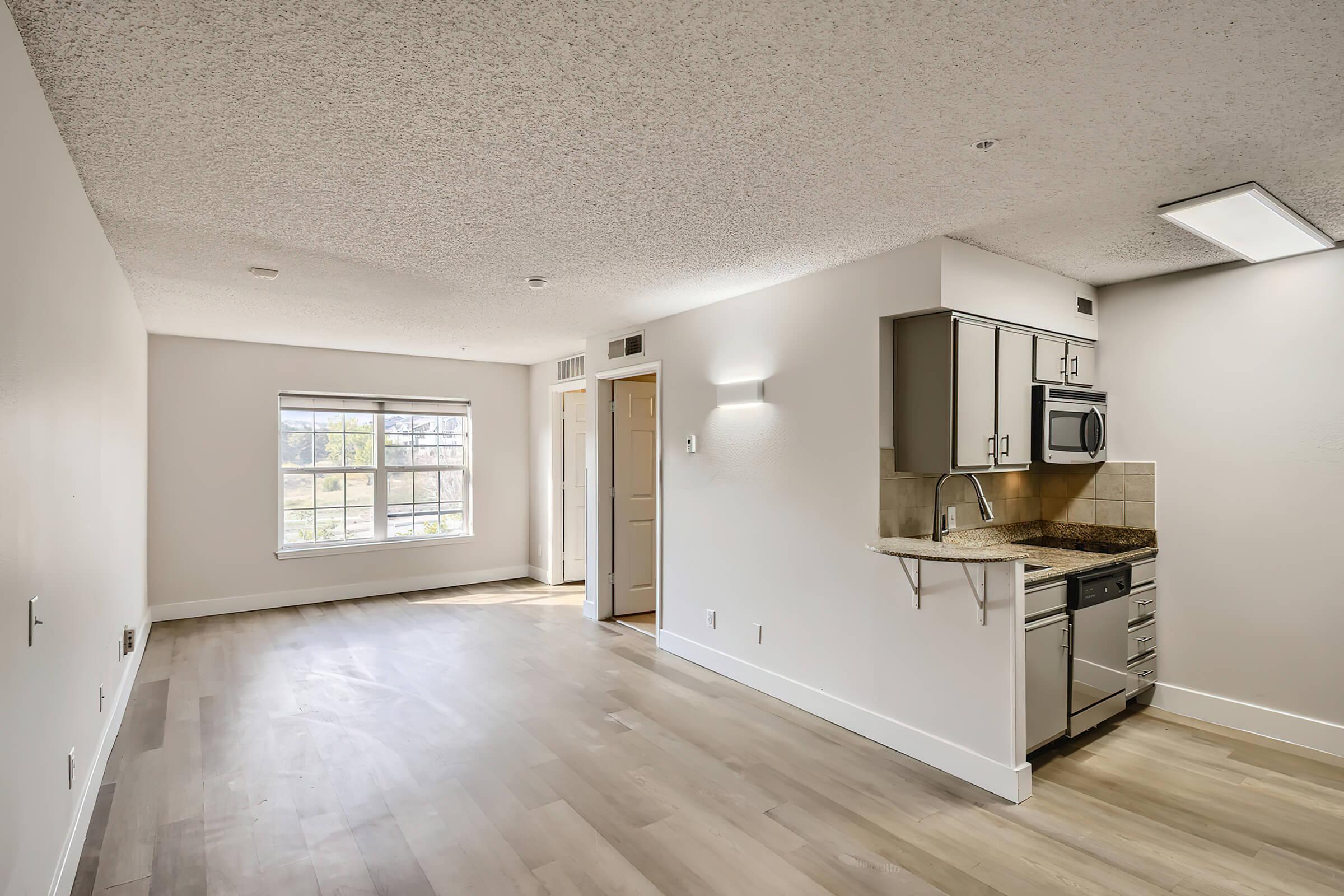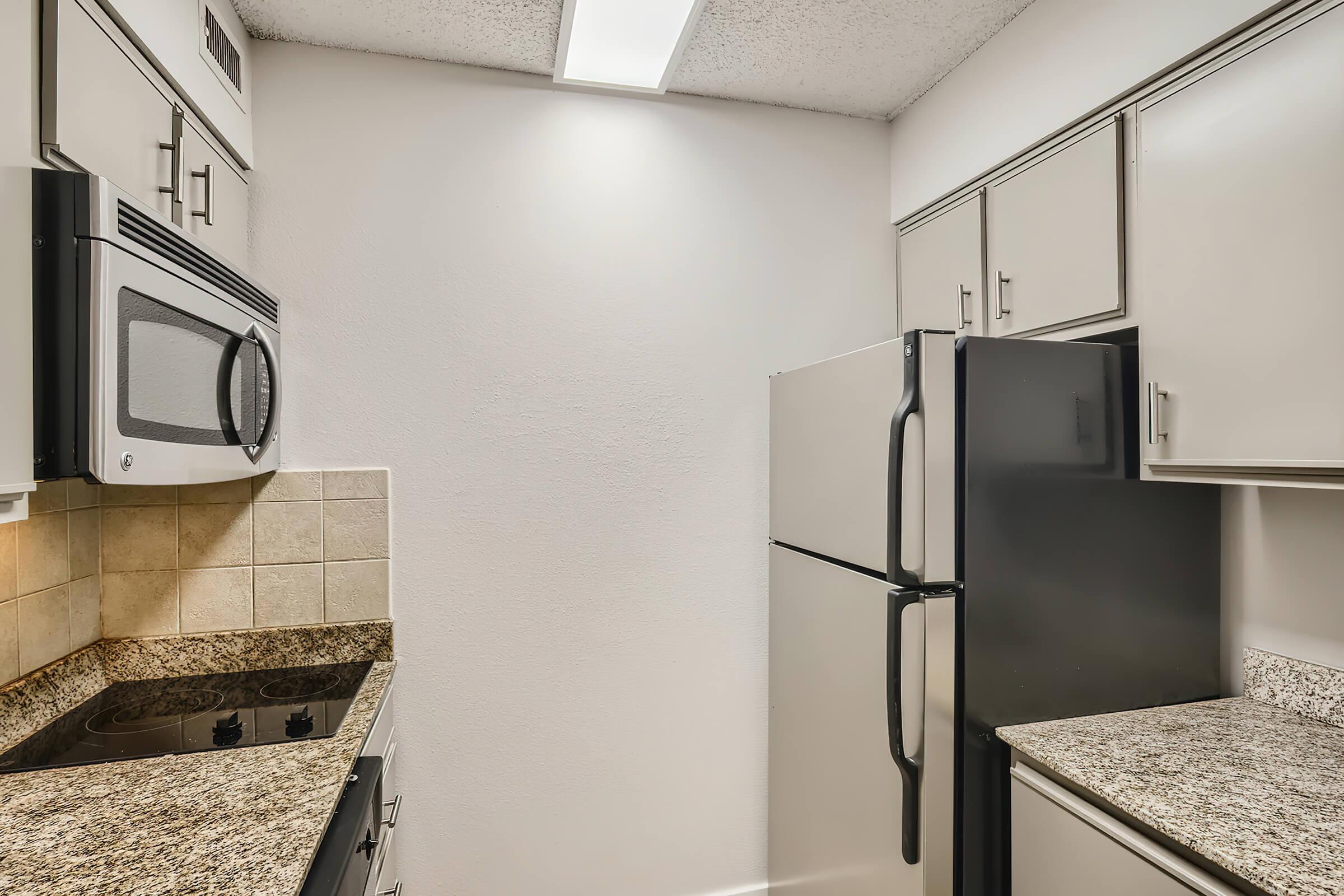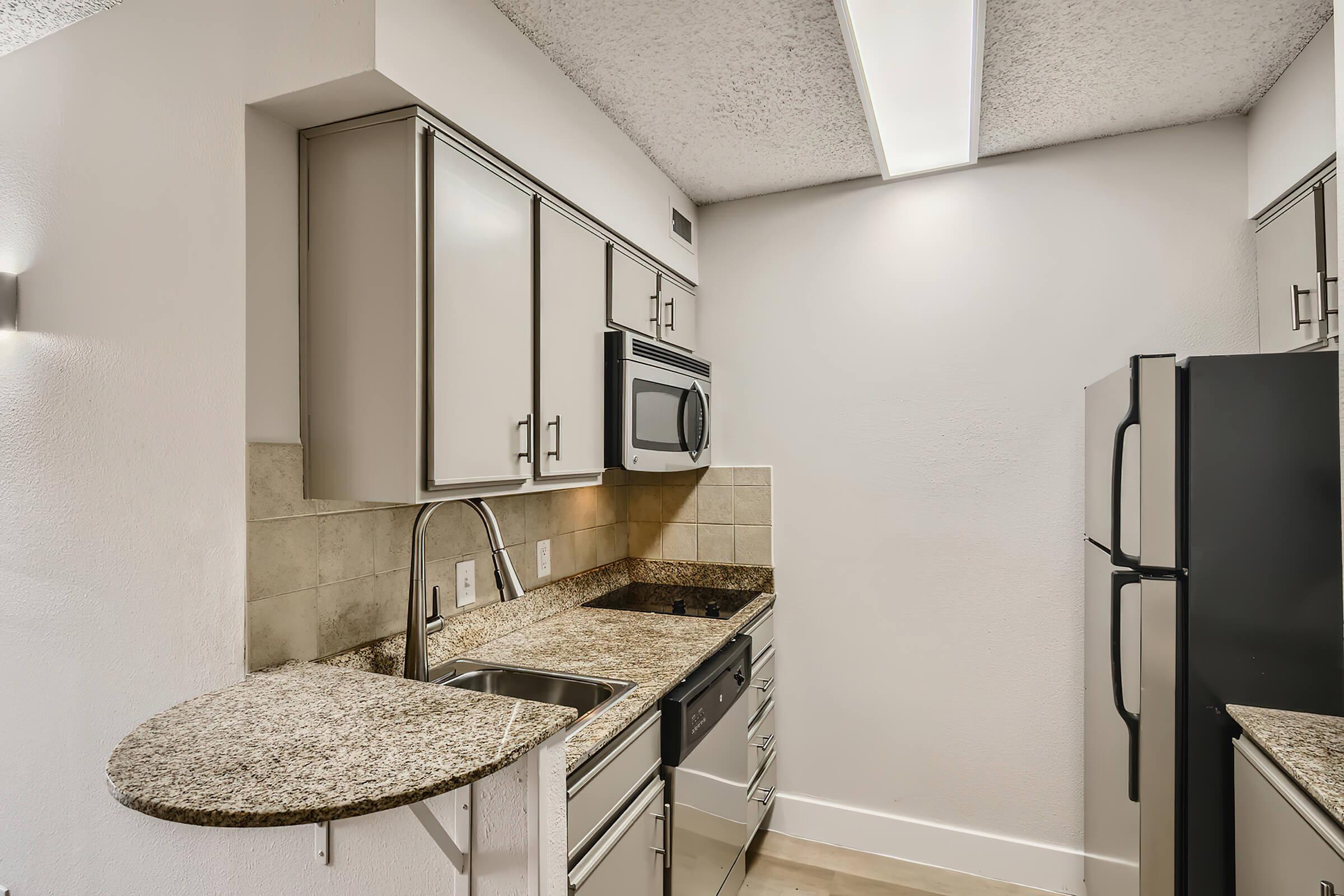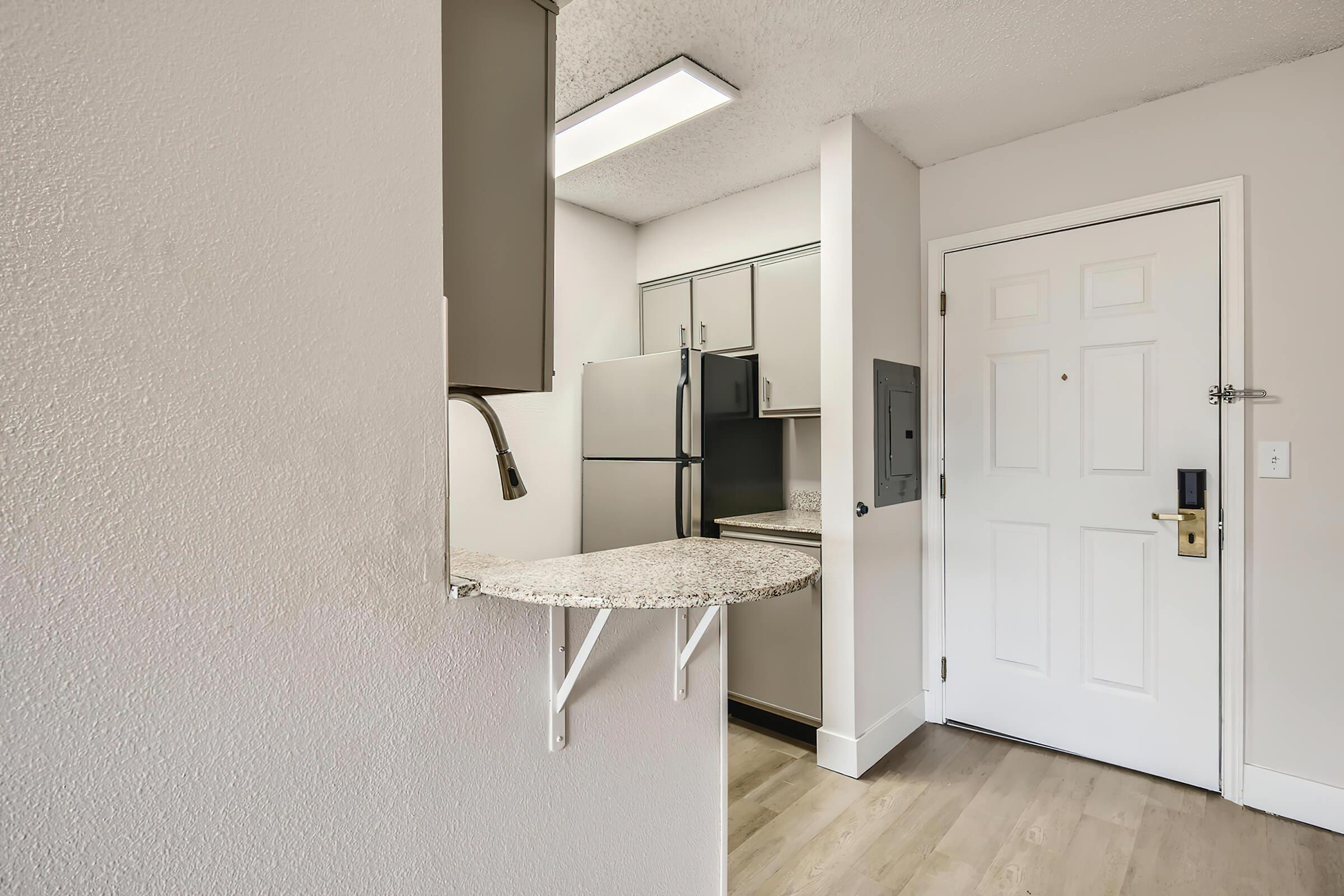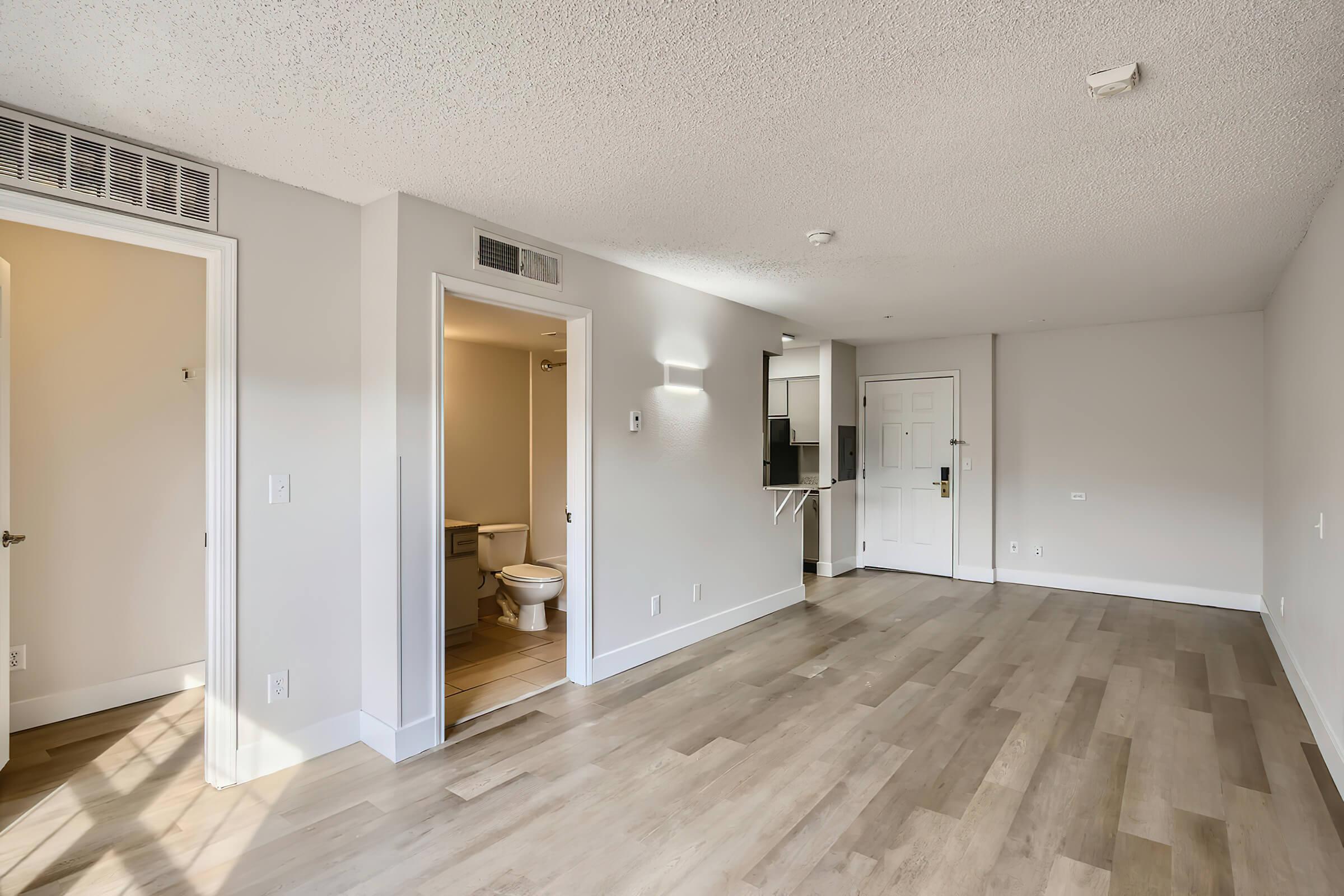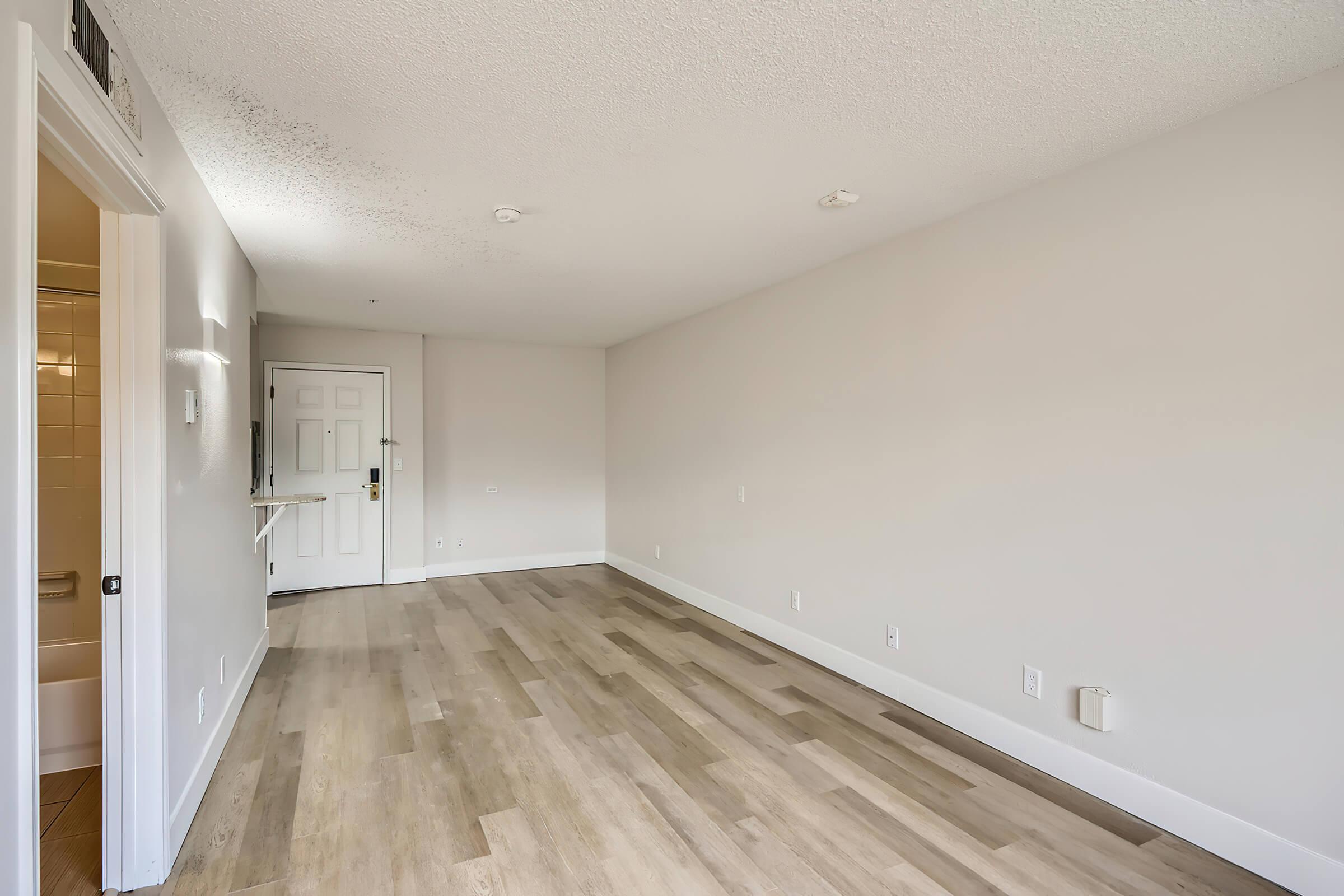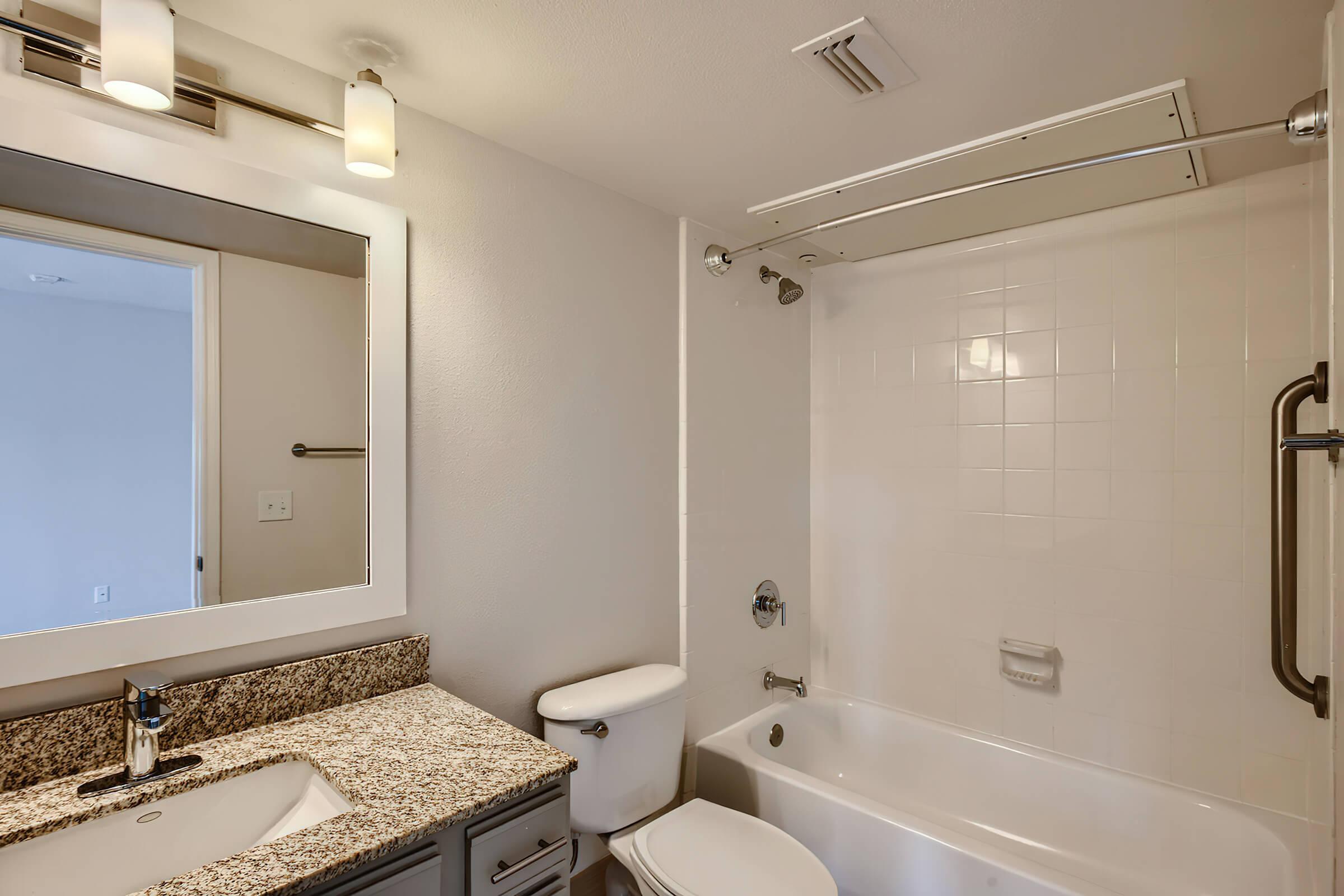 One Bedroom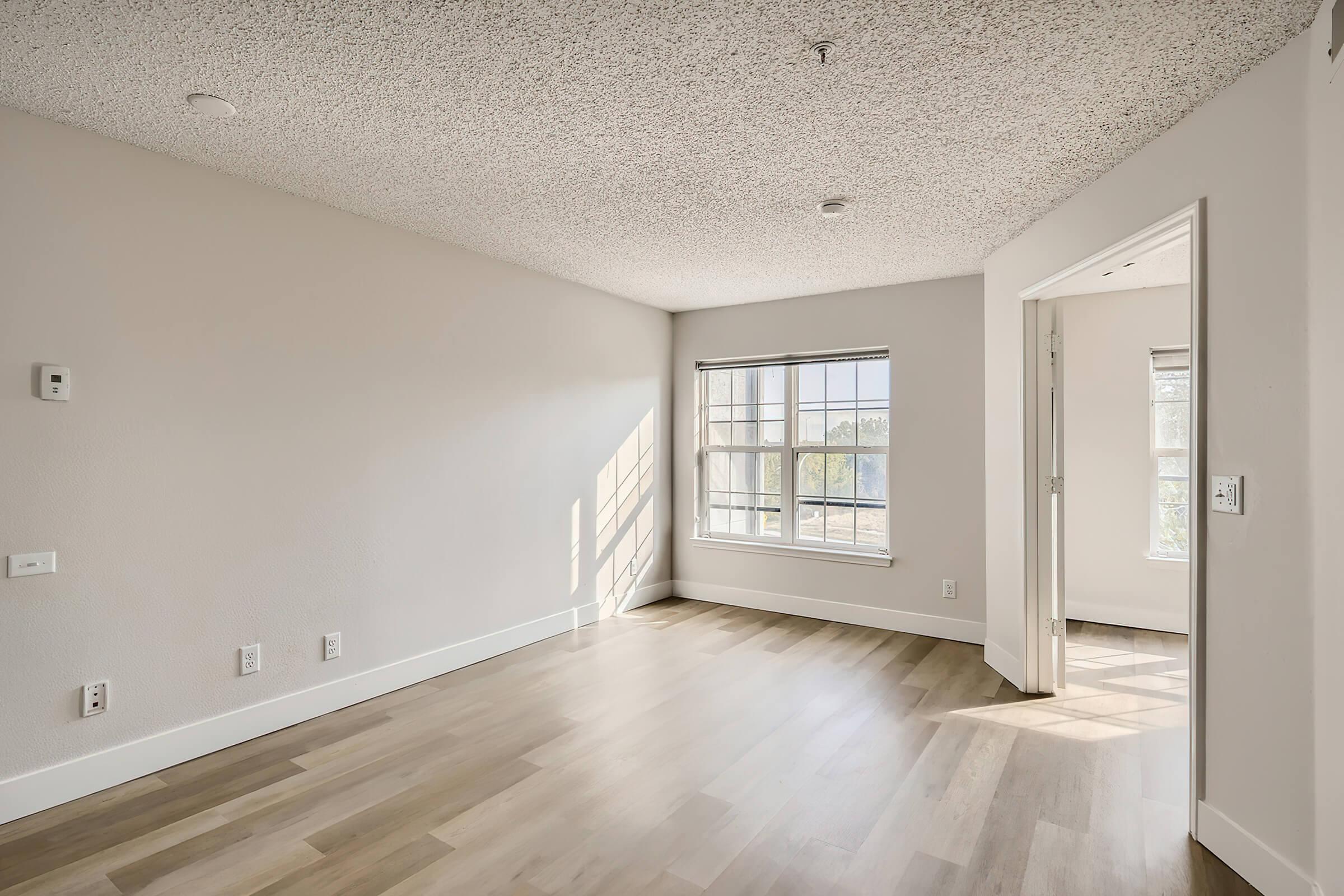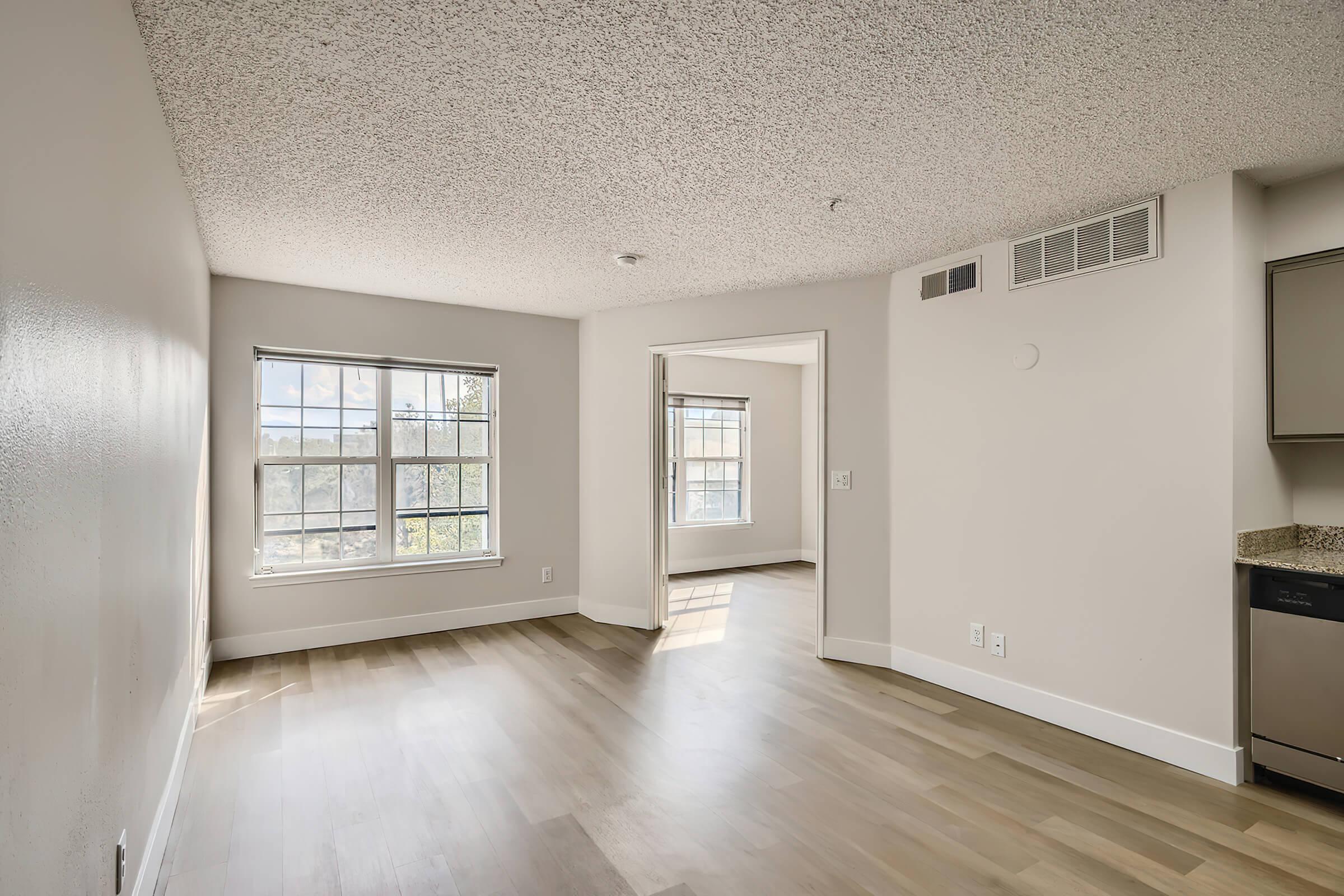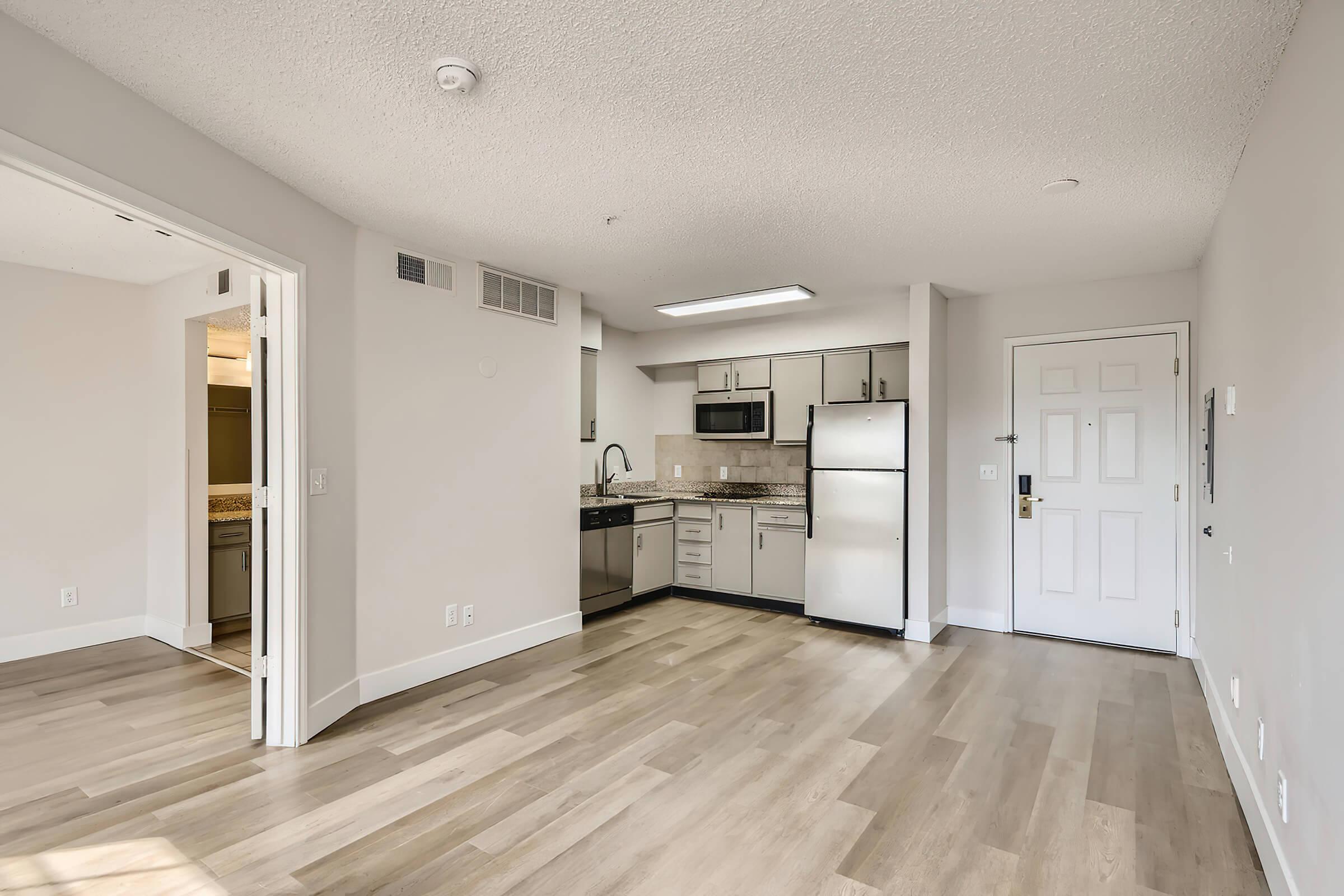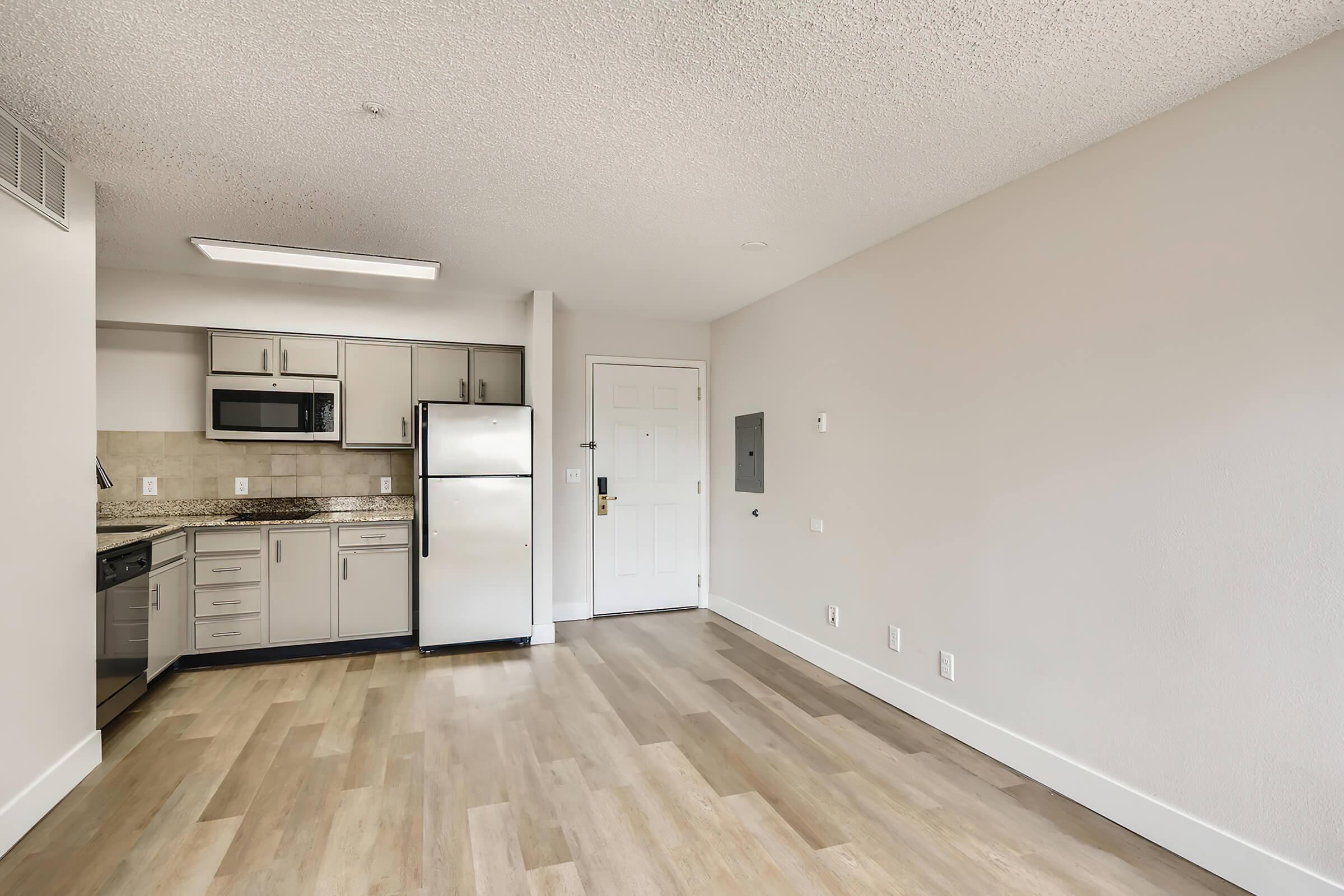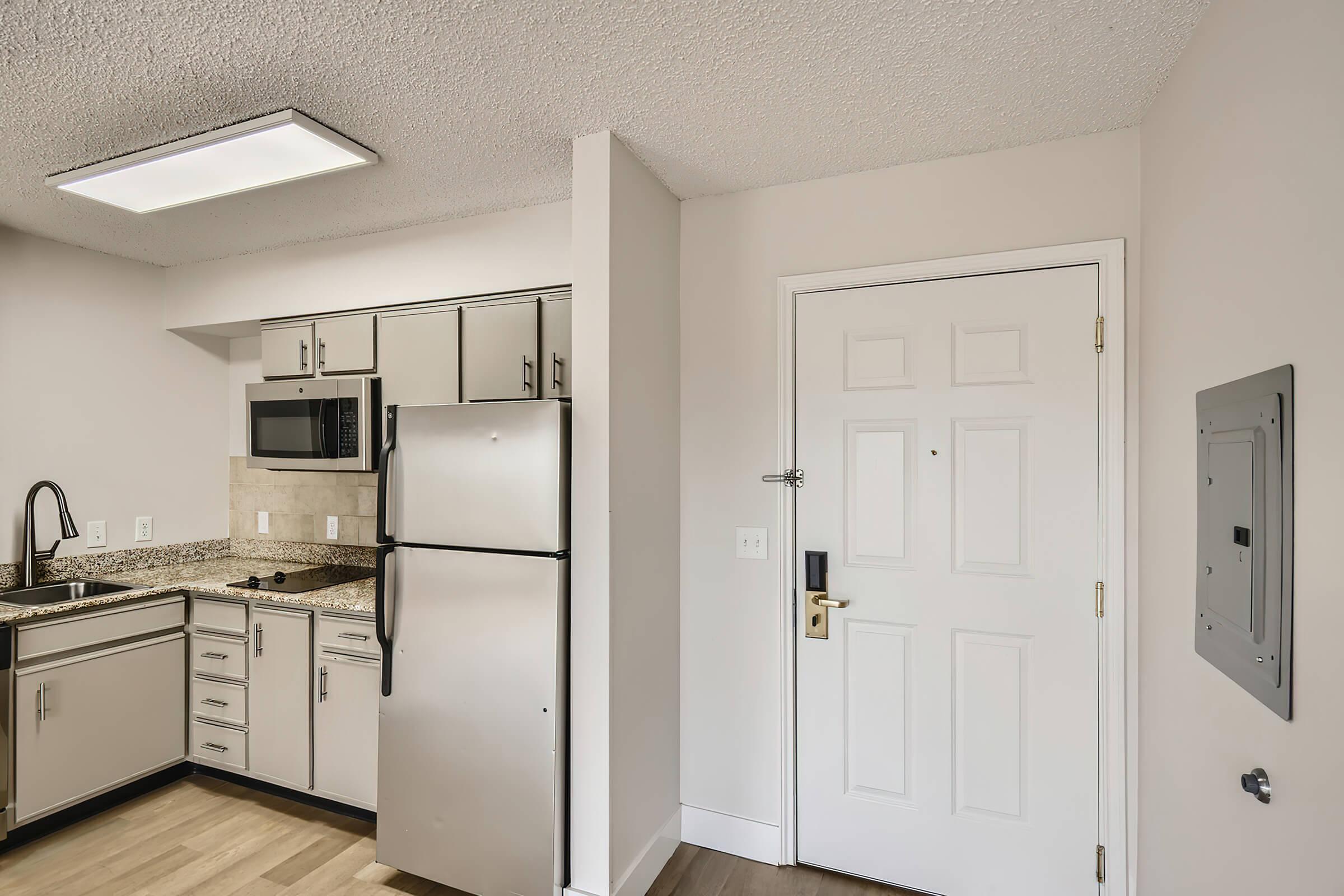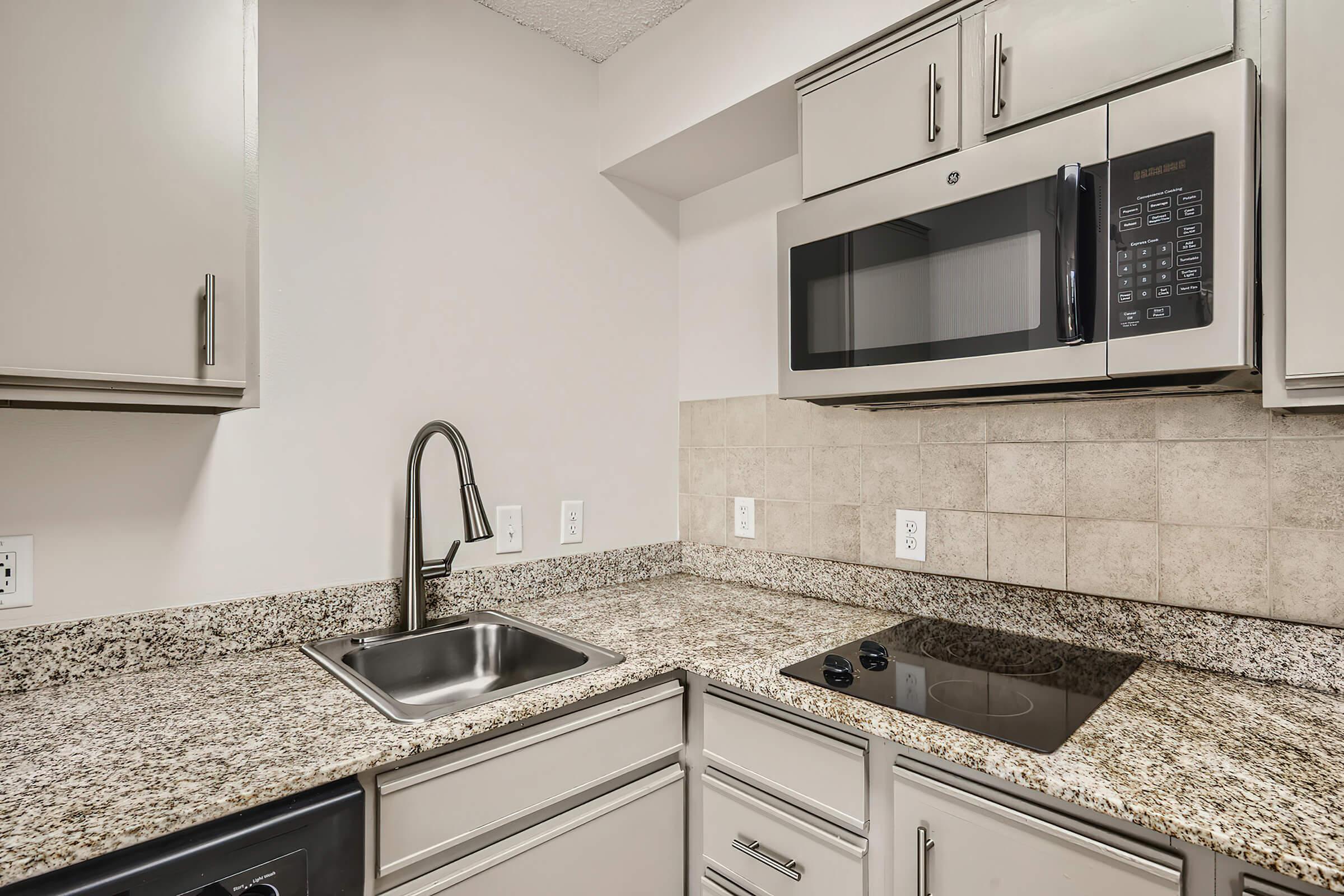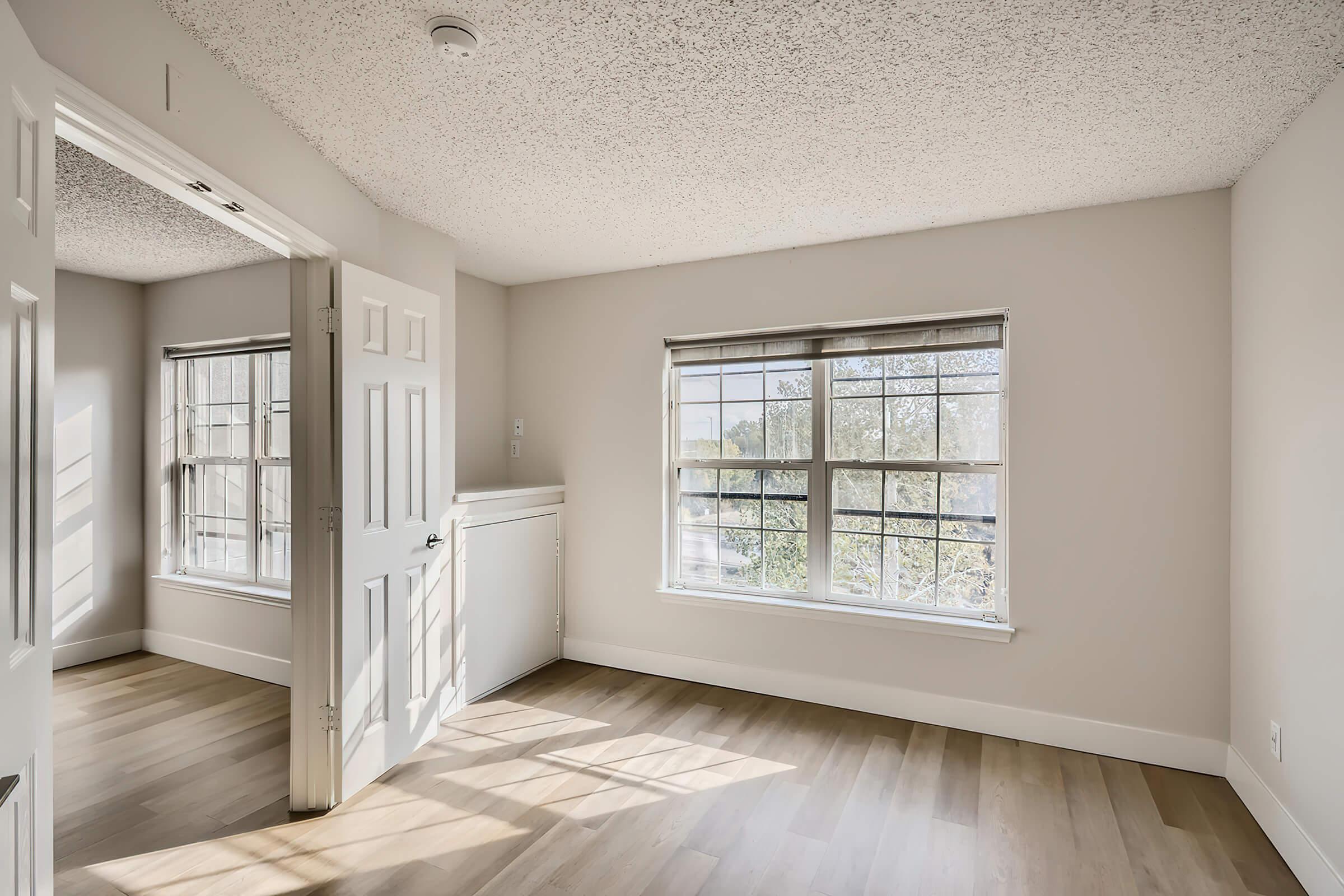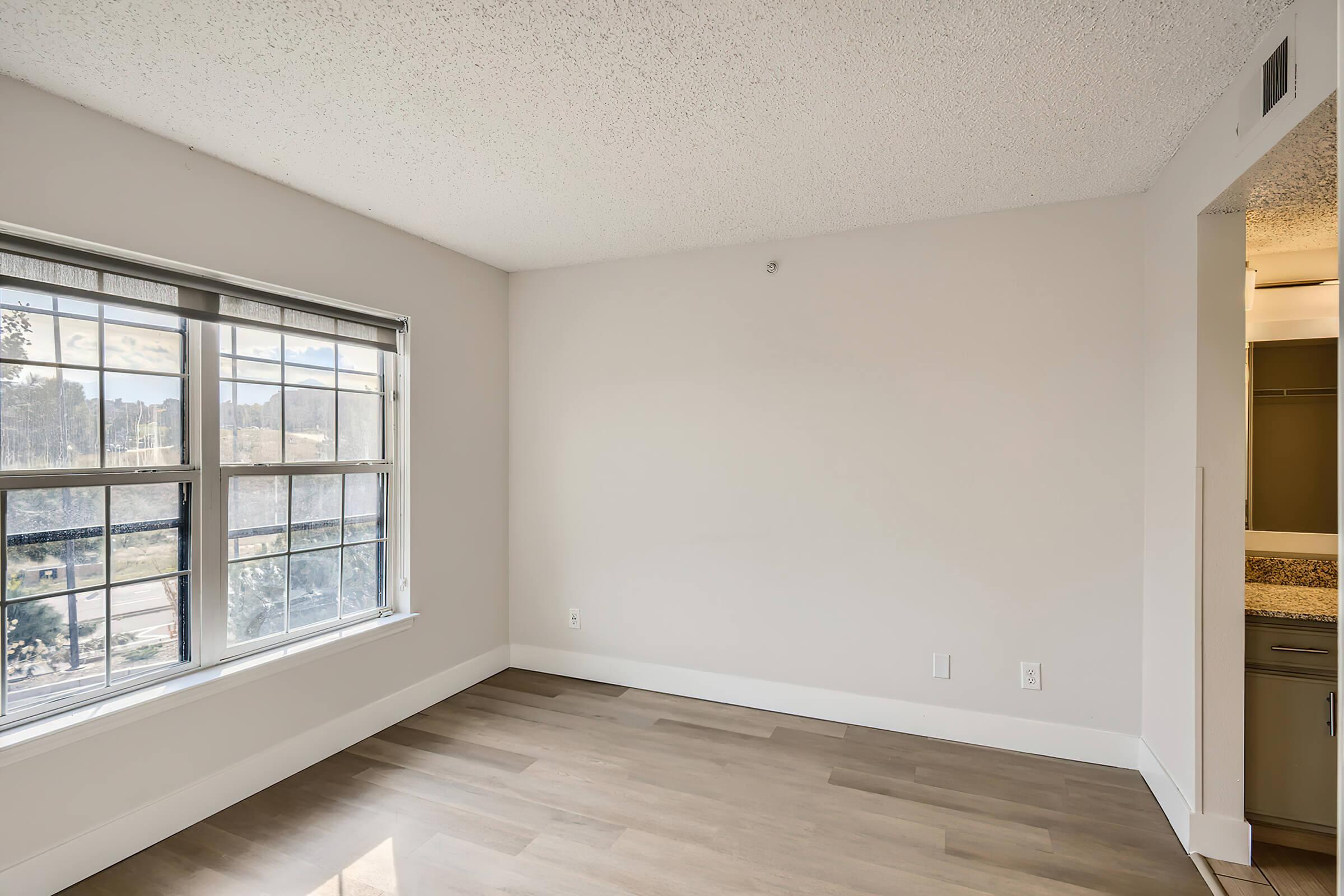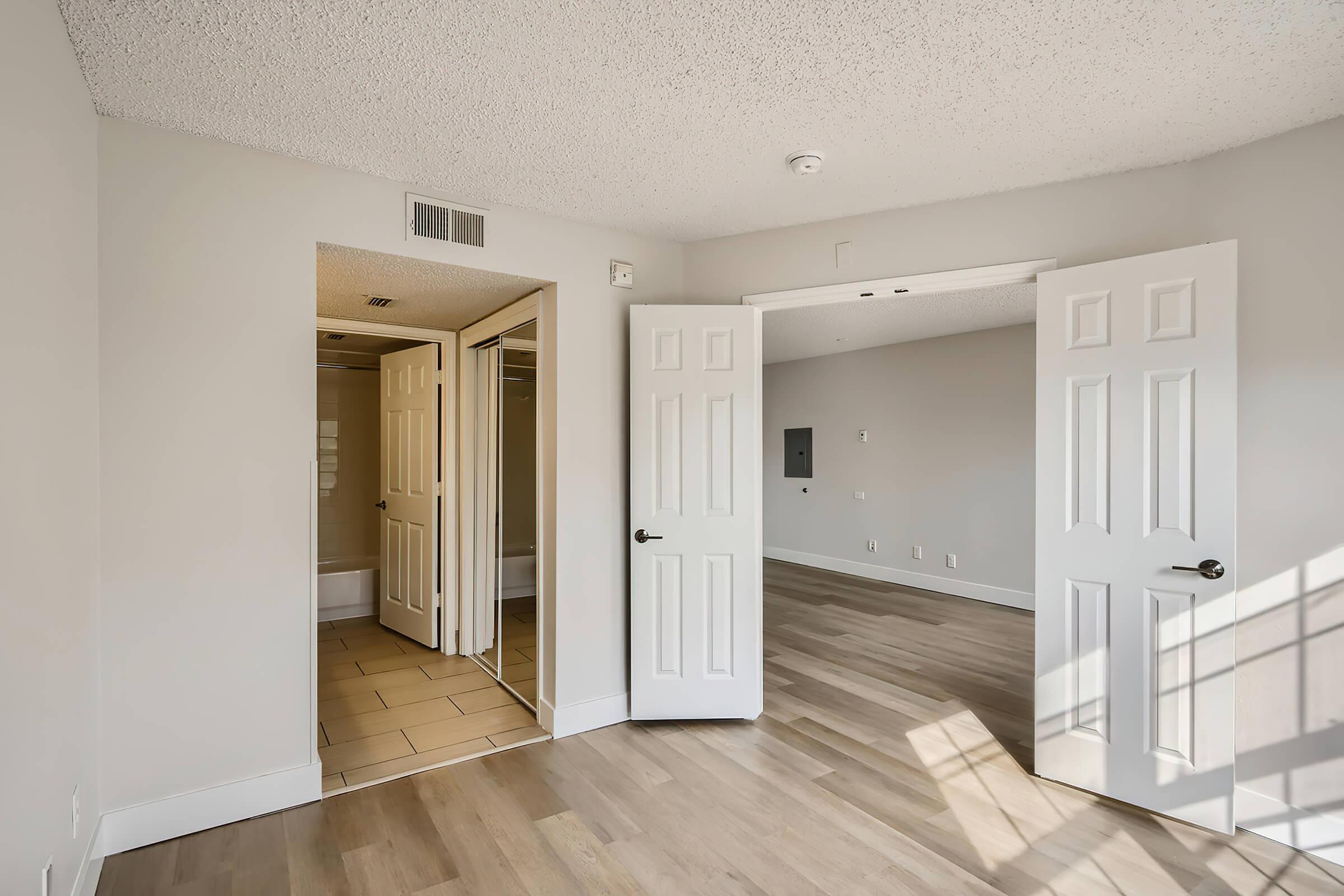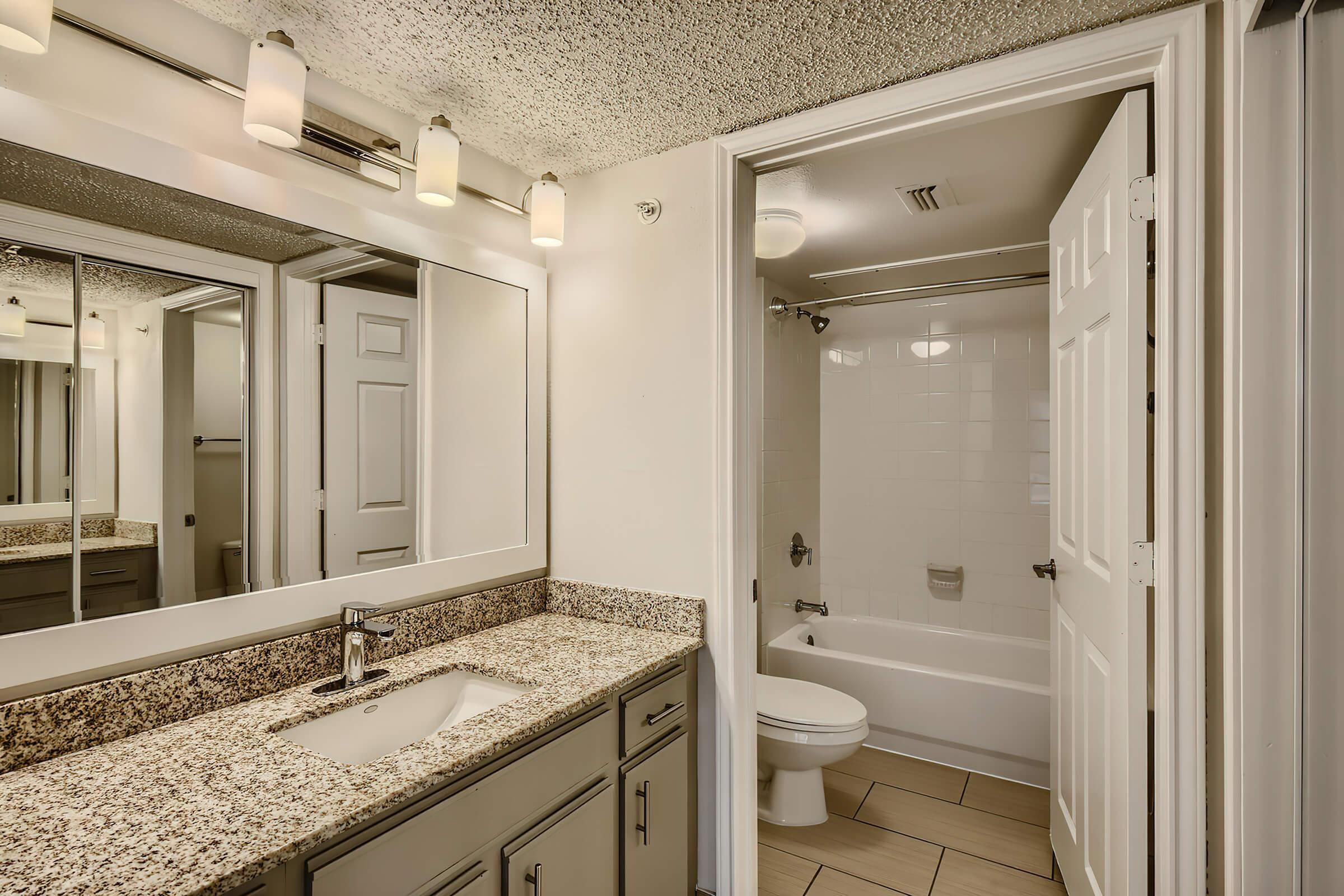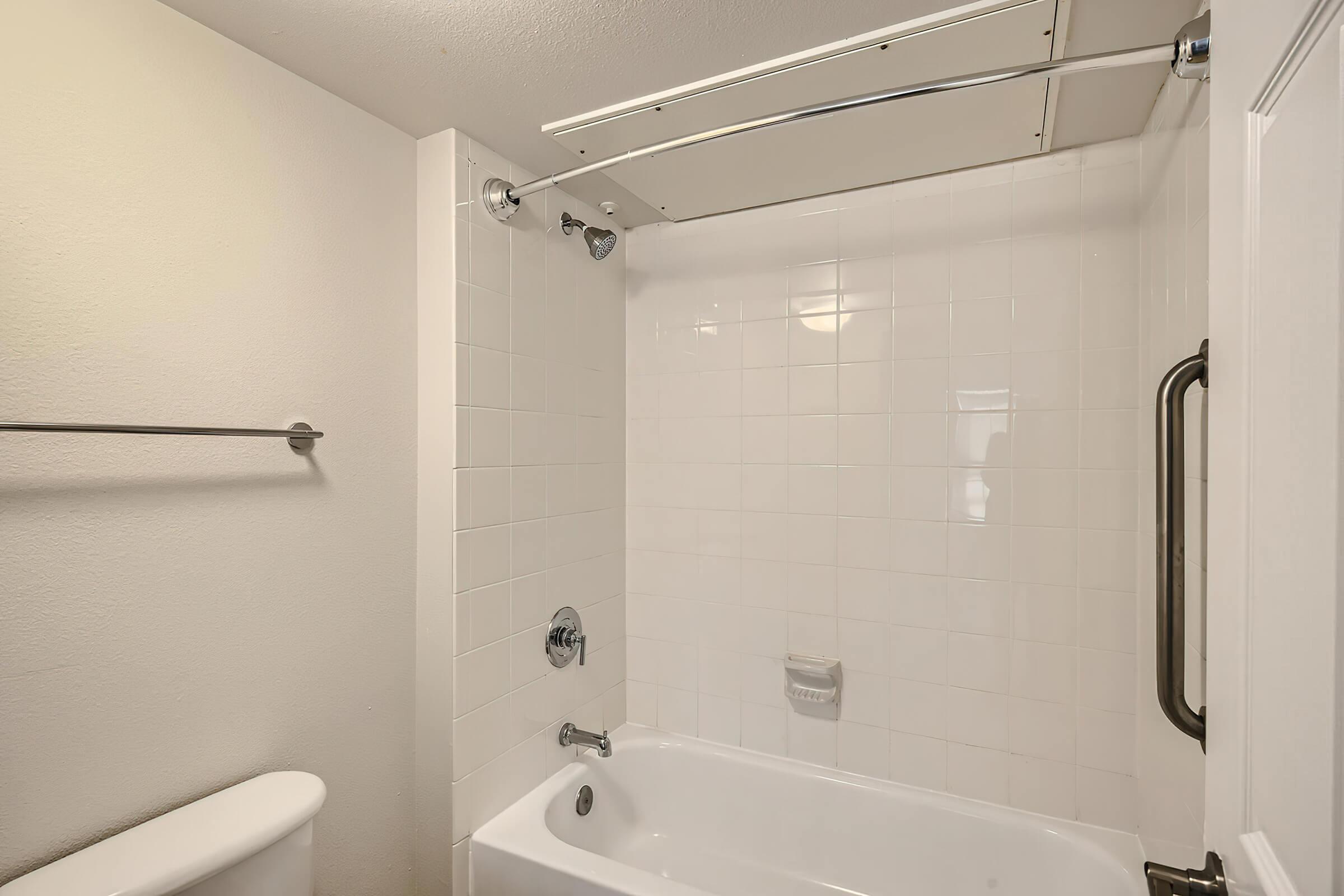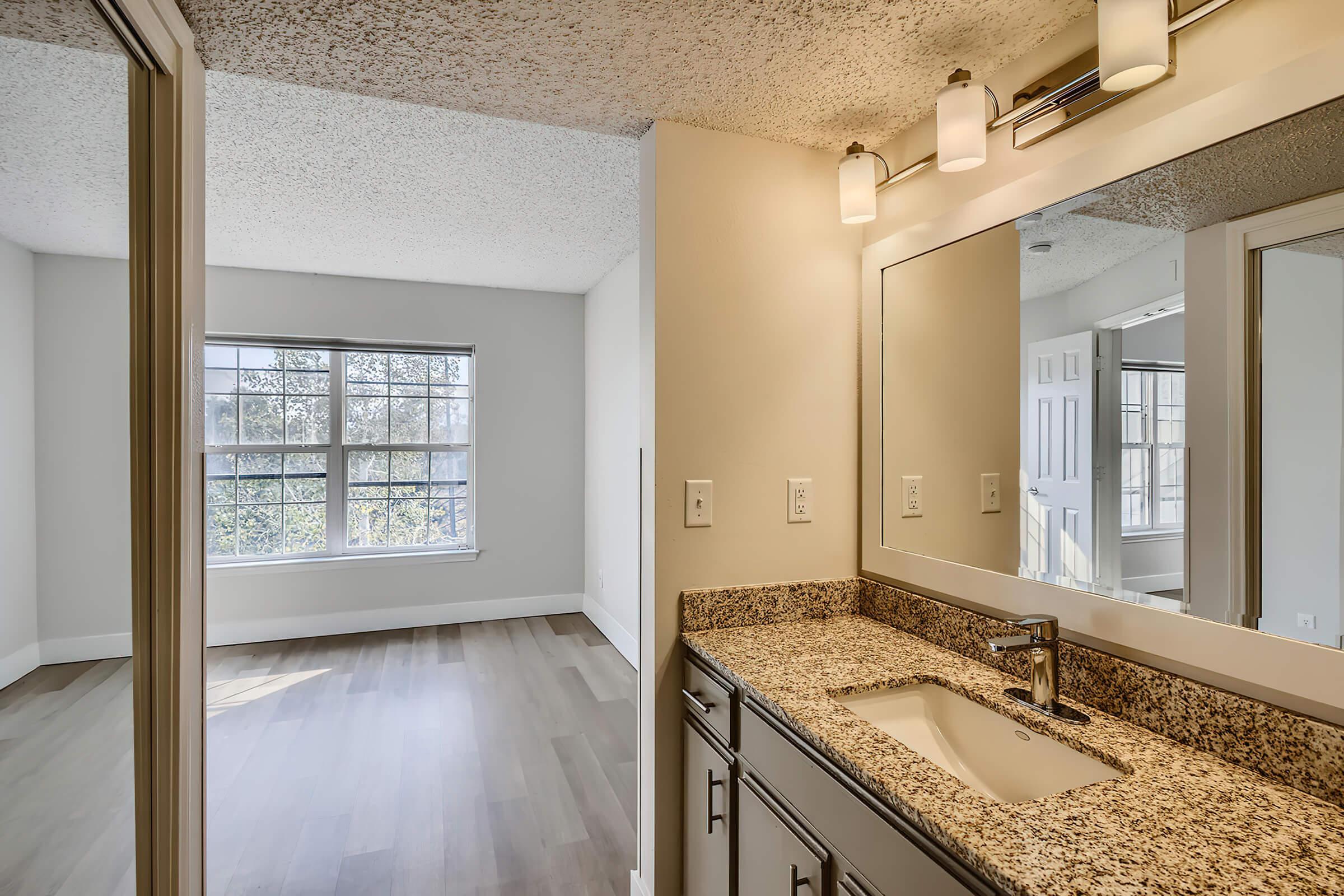 Neighborhood
Points of Interest
North Pointe Apartments
Located

5805 Delmonico Drive
Colorado Springs
,
CO
80919
Bank
Cinema
Elementary School
Entertainment
Fitness Center
Golf Course
Grocery Store
High School
Hospital
Middle School
Parks & Recreation
Post Office
Preschool
Restaurant
Salons
Shopping
Shopping Center
University
Contact Us
Come in
and say hi
5805 Delmonico Drive
Colorado Springs
,
CO
80919
Phone Number: 719-624-4633 TTY: 711

Office Hours
Monday - Friday 10:00 AM - 6:00 PM
Saturday 10:00 AM - 4:00 PM
Sunday Closed